FarOut Widescreen is a patch bringing fully textured, dynamic ultra-widescreen support to FarCry. Fully supports ratios up to 48:9 and bundles everything needed to have a really good widescreen experience.
Features an original, custom dynamic [scope and binocular] texture scaling system that losslessly scales all the way from 4:3 up to 48:9 (actually closer to 60:9). It's not quite pixel perfect in every way, but that's being worked on...

No more of the default texture stretching! Speaking of items important for actual ultra-widescreen gameplay, the project now includes letterboxing support for the various menus, demo-loop, and pre-rendered cutscenes. Below is a comparison at 48:9.

As shown above, letterboxing is a critical part of actually playing at extreme ratios. Users at or near 24:9 may wish to not install the letterboxing option and have a bit of stretching instead. You'll know if you need it! Can be installed later, just run the installer again and select it in the options.
Bug fixes? Yes should cover about everything important. First off, I discovered and fixed two binocular bugs in files already being modified. Then there's some bundled options too. One fixes the AI wallhacking issue regarding tents and canvas. The other is the (un-affiliated) SilentPatch that restores land mass reflections, vsync, and more. It's a definite upgrade.
Here is without SilentPatch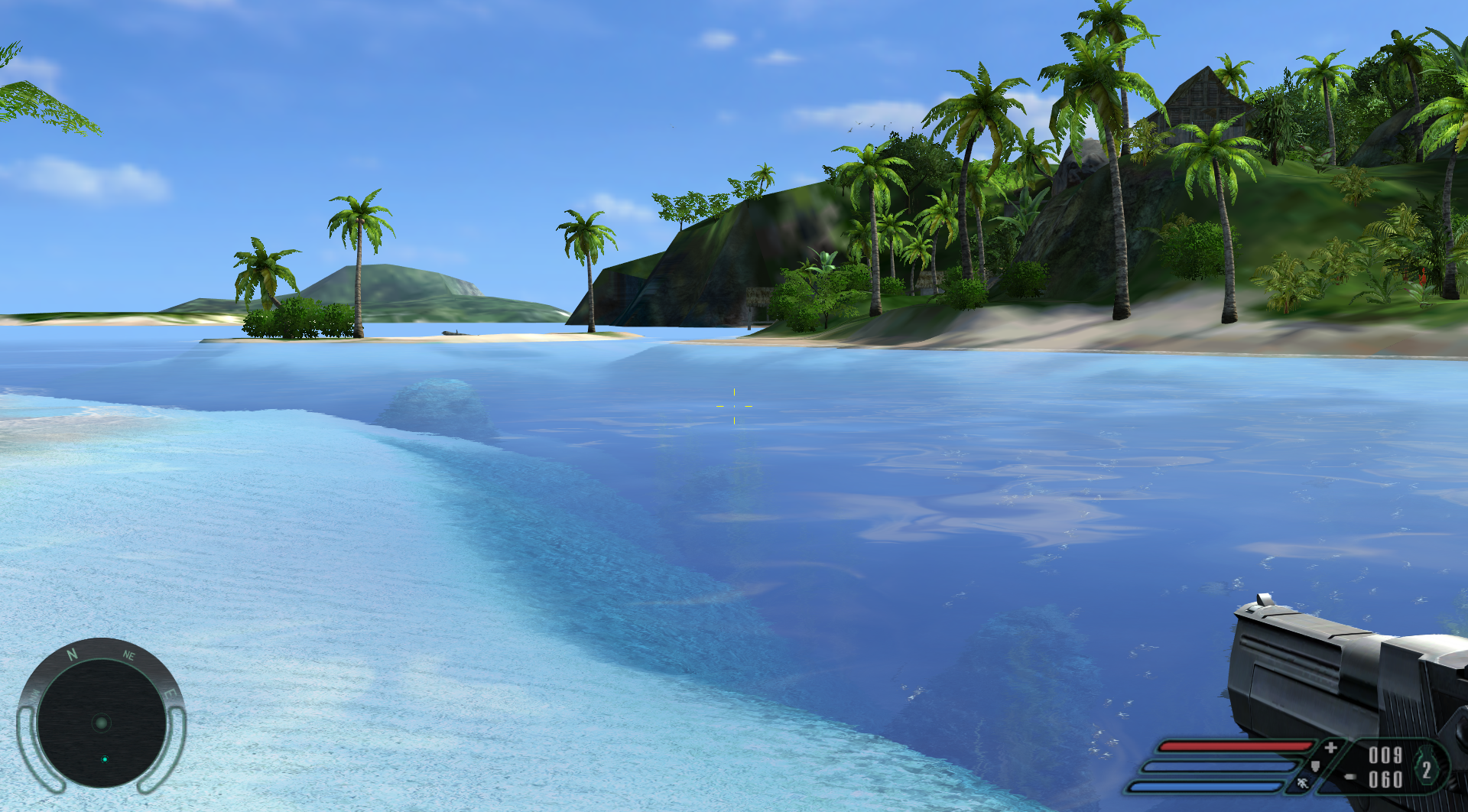 And here is with SilentPatch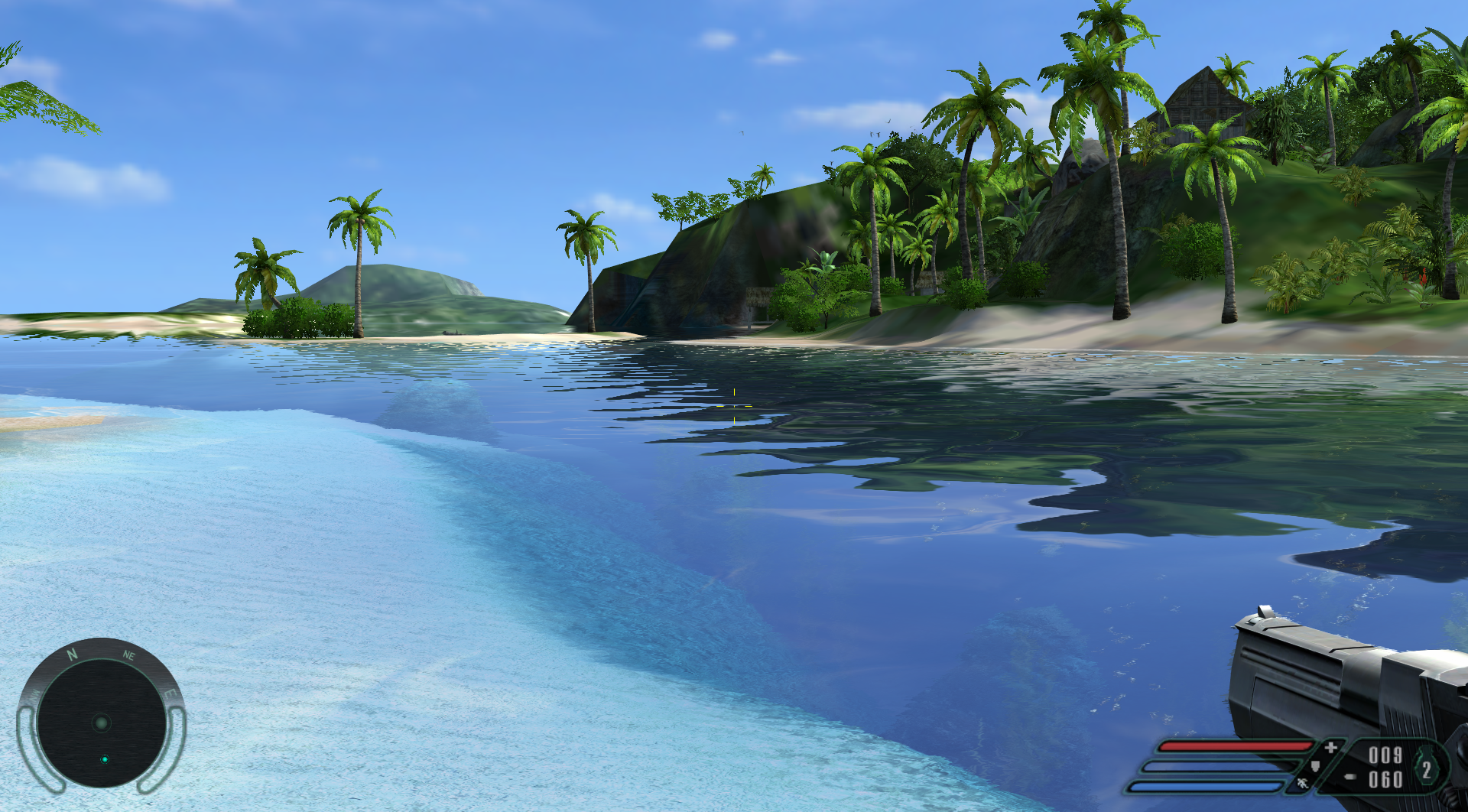 Also comes with special features to actually make it playable at ultra-widescreen. Till now it may look pretty, but actually playing at 48:9 wouldn't be so fun. And that's where these features step in. The in-game HUD can be adjusted to stay centered at any width you like via config file. Without this, the HUD naturally floats to the edges where you won't be able to see it if you're looking at the center of the screen(s). This behaves as expected and maintains the width even when you select a new aspect ratio. Also fool-proof in the following case. If you set the HUD to float centered at 1920px ... and then proceed to play a width less than that ... it will be ignored so as to not break the HUD.

Some other things can be controlled via config file as well, such as moving the left and right HUD sections independently of each other. How those coordinates work is explained in the documentation.. That's a more advanced feature and can be used to swap left and right HUD, etc. This one is not foolproof. If you tell the HUD to be off-screen, it will be!
FOV Slider added. Click apply to save your FOV preference for the session. FOV is scaled automatically, but it can be set permanently in the config file as well. Included because field of view is a personal preference.

This version is the first to be shipped as an installer. It's carefully tested and performs the somewhat complicated task of properly installing the letterboxing package and also installs the patch as a mod since integration with actual mods is still pending. Creates a convenient desktop shortcut to launch FarCry and this patch. Otherwise, just select it as a mod. Again, this is a temporary thing till a solution for automatic integration with mods is reached. If you dreadfully hate installers, and have no need for the letterboxing package or the other stuff ... you can unzip the installer (with 7zip) and manually copy the "ZZZ FarOut Widescreen 1.0 Final.pak" file to your FCData folder. That'll work just fine for vanilla FarCry. Even has the license right there just for this specific usage.
And that's a basic overview of what's going on with this project. If anything, it'll gain features, have small issues ironed out, become even prettier ... and get considerably smaller at the same time.

-FarOut