It's been almost a year since you started your journey, searching for your lost father. After solving a multitude of mind-boggling puzzles, the last portal you went through took you to an entirely new continent full of new temples to explore. It seems like you are getting closer to something and you are continuing to find notes left behind by your father, only now it seems he is not alone. Observe the environment, collect items, manipulate devices and solve perplexing puzzles to escape temple labyrinths.
Faraway 2: Jungle Escape is available for Android and iOS devices, and you get to play 9 levels completely for free!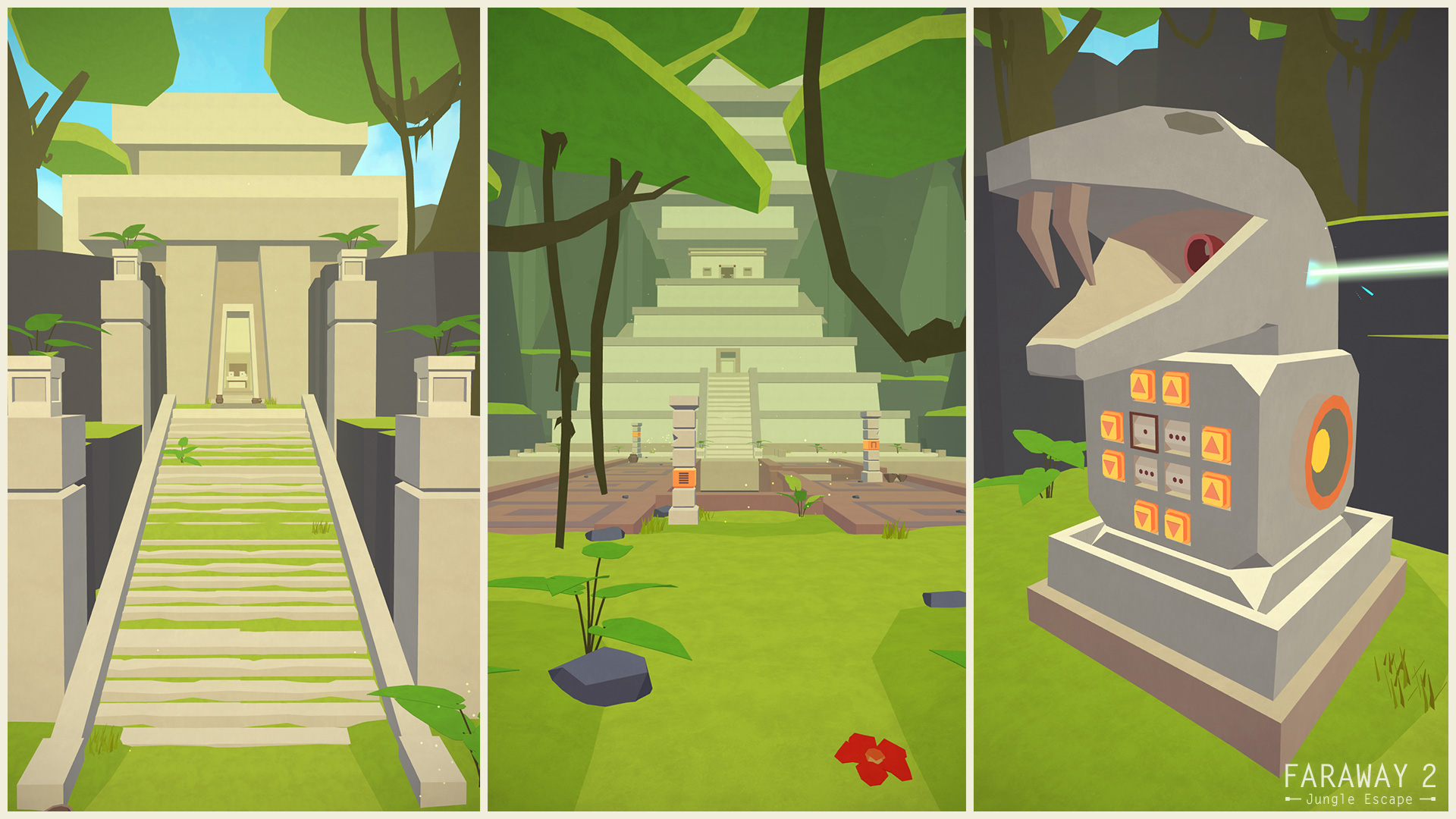 The mystery continues - You have many more pages of your father's missing journal to find, maybe then you will unlock your family's past. This is an escape game that will keep you engaged for many hours!
New features - In game camera allows you to take snapshots and save them for later use.
Supports iphone x screen - Compatible with new standard screen sizes for iPhone X. It also shines on tablet devices.
To find out more about the game visit farawaygame.com
Pine Studio