Quite well, as it turns out!
We've invited several people on board to help test Dungeon Buster, which is going remarkably well considering the hiatus the project underwent at the start of 2015. About that; a lot of things came to a head in late December and I took a step back to re-evaluate both my life and my goals. I had to take a break to concentrate on other more important things but we're back in action now.
Bossfights. Damn are they a pain in the ass to script and choreograph. I split battles into 'attack phases' to make them more manageable in terms of coding. Let's take the boss fight with Finna (the ghost of a knight that has been possessed by an ethereal parasite). The battle with her happens across two larger separate scenarios; battling Finna herself, and battling the parasite. Each larger phase then has at least two phases within it; Finna attacking with a melee attack, and then switching to a ranged bullet-hell type attack pattern, etc.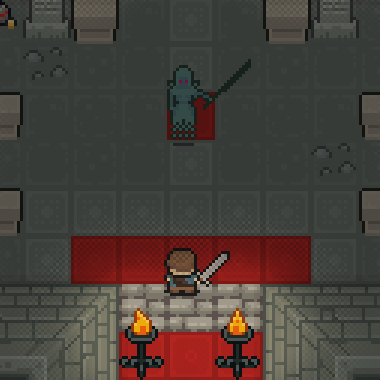 That's not to say they aren't fun to create though, I love being able to bend these mighty monsters to my bidding bahahaha! And it's also fun from a technical perspective, and even more hilarious when they don't behave properly.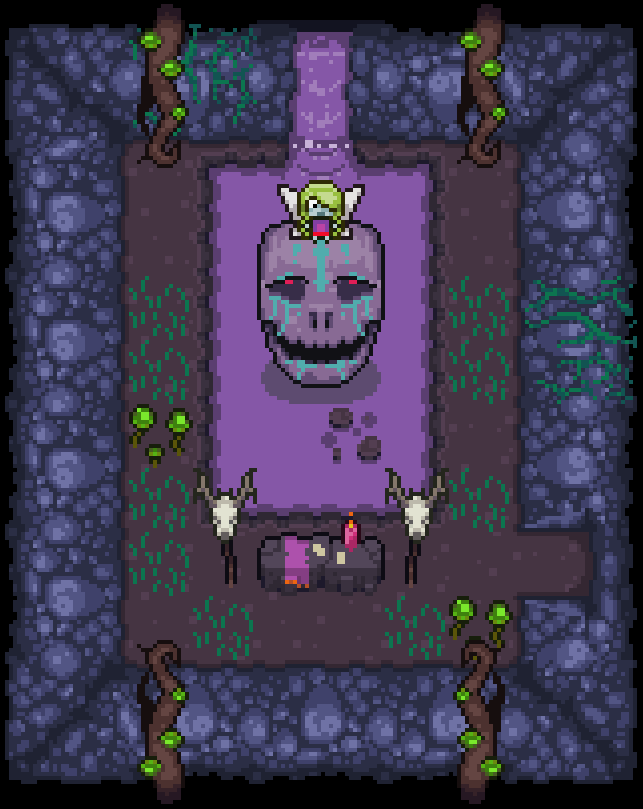 The pair above are Tun & Fae, a duet you'll face in the caves deep beneath the Lonely Tower in Mistmire swamp. As I said, coding their fight is proving one Hell of a challenge but I'm loving every minute of it.
On the topic of shopkeepers, you're gonna be seeing a lot of Aliss (pictured below). She comes from a long lineage of shopkeepers, and has many very similar looking relatives scattered across Jorokiim. In saying that though, they all have their own distinct personalities, and one of them even has a secret underground market.
So there you have it, more lovely pictures of progress!
Any comments, ask them below!
Mitch