1. Release date and some explanation
Hi, guys! It's been a looong time since I posted my last news. As you already know, the game came out in June and for a long time I didn't take care about the game(I had a break :D)
Now, it's the time to reveal some informations and post a news.
So, some of you asked me - "When the second episode will be out?"
And there is my answer - I don't know yet. I'm planning to finish the work this year.. maybe.. I don't want to make promises..
2. What am I planning to do?
EPISODE 1
Well, I'm going to update episode 1 with implementing features that will be in episode 2
Amnesia style door opening(It's fully working in my episode 2 build)
Better AI
Bugfixes
Of course there will be more new feautures in episode 2!
EPISODE 2
Episode 2 is about 30% completed.
Features that will be in the episode 2:
Amnesia style door opening(Drag to open)
Better AI
Hiding in the lockers/wardrobes
More character animations
Fixed controls
New ambience sounds
New character sounds
New camera animations
Better story-telling
Better level design.
And some other things, that I haven't decided yet :D
NEW SCREENSHOT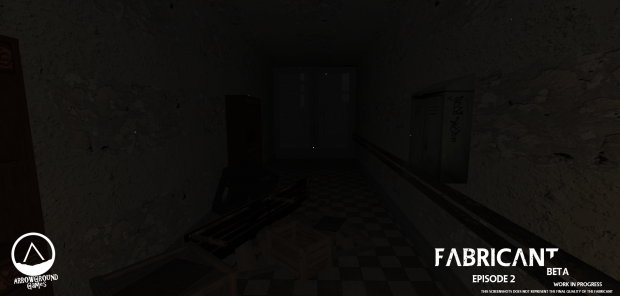 LAST TEASER