EXTREME WOLFENSTEIN V3
Extreme Wolfenstein's back, with a raft of new features to enjoy, including: ALL CRASHES HAVE BEEN FIXED!
Entities have been improved! Things have been made more destroyable! Barrels can be broken, and contain items! Tables can be broken! Chandeliers can be smashed! Radioactive barrels can be "broken"!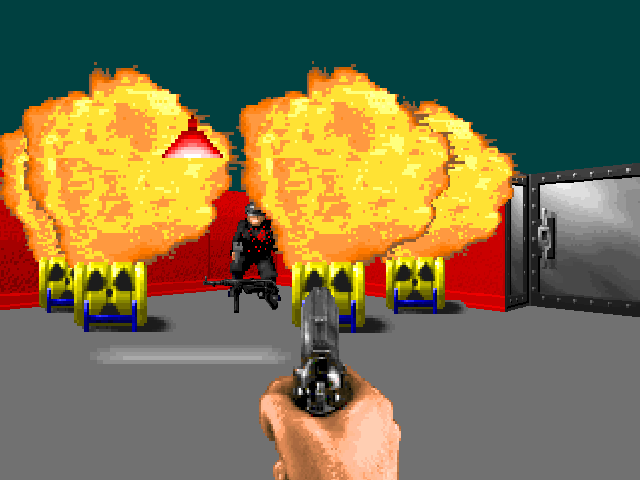 SS will now bellow orders, guards have multiple variations, one of which drops a second pistol, you can kick enemies, or in some cases, punch them whilst wielding any weapon except the dual-pistols. Debugging of the old code has taken place, and there is a new weapon, that can be picked-up from mutants, or barrels: The Cleaver.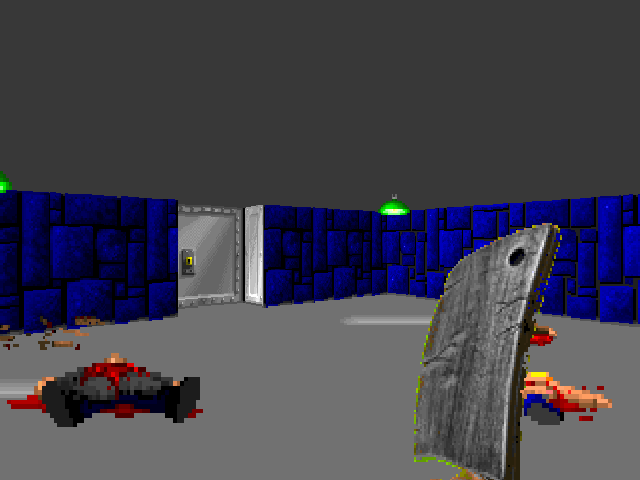 in addition to all this, Gretel Grosse now has flamethrowers, instead of chainguns.