EXTREME WOLFENSTEIN 3D:
Version 4 is here!
After months of completely re-writing all the code, this mod is now crash-free!
In this version, there are some new map-based enhancements, new graphics for all weapons, dual-wielded MP40s, a richer palette, a few new enemies, more guard variations, and much, much more. However, in the spotlight, I must place...
GRENADES!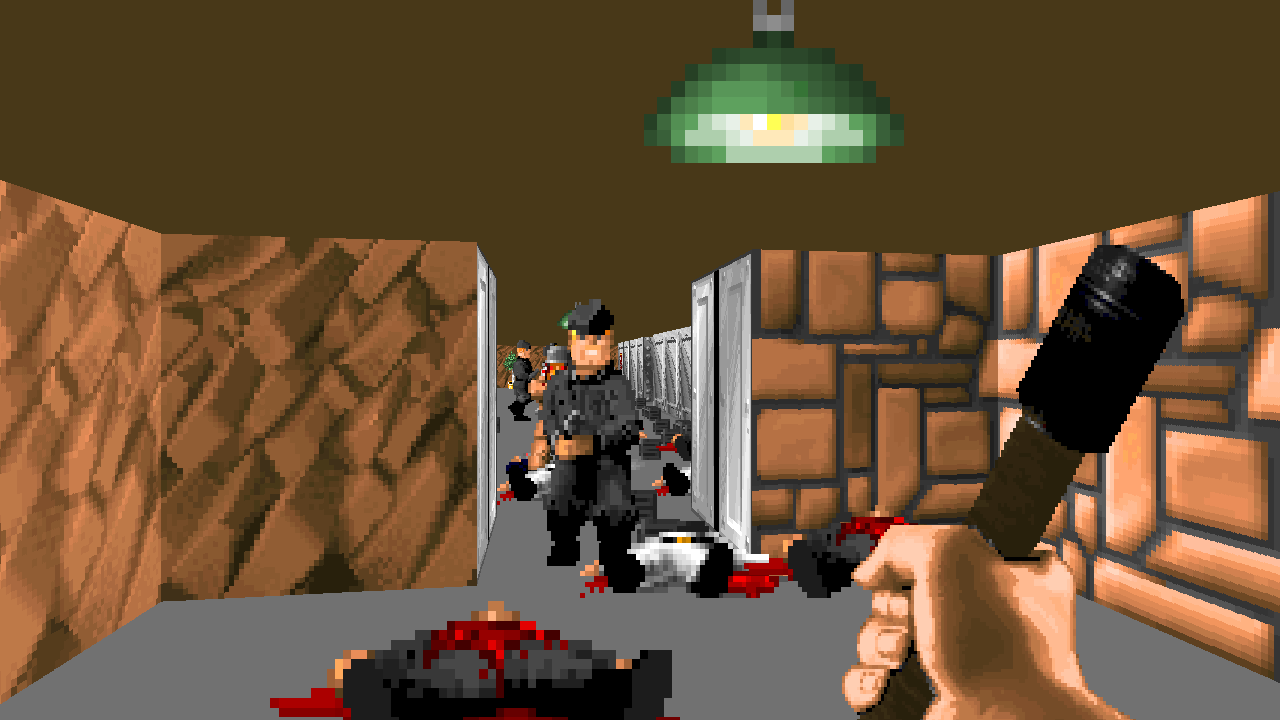 Yes, there are now grenades in Extreme Wolfenstien. You can tell how many you have by the indicator in the bottom-right of the screen. They're dropped by Rifle-SS guards, or by the item-backpacks that now replace the one-ups. They can clear out a room pretty quickly, but be careful to not stand near them, as the result could be spontaneous combustion.
Here's a few shots of the new version: