It gives me great pleasure to announce the release of Beta 6.25 of Exterminatus - Rival Species 2 (EX), a just a few weeks after the release of Beta 6.20.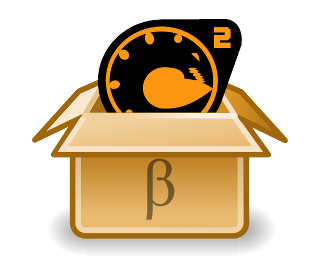 Beta 6.25 has been focused on improving the balance and fixing unwanted quirks in the mod, rather than adding new features and content. This full install incorporates the last 5 weeks of balance testing and bug fixing into a fresh new start.
Balance
Nerfed the size of the warriors weapon hitboxes.
Nerfed the reload speed of the heavy bolter considerably.
Nerfed the Deathspitter damage from 28 to 25 per hit.
Buffed the health of the Genstealer class from 85 to 110.
Buffed Carnifex armour to make it 20% resistant to Meltagun damage.
Buffed the Terminator classes resistance to melee attacks by 20%
Tweaks
Tweaked the tyranid warrior hit boxes.
Improved ceiling clearance between Cave and Dock objectives on ex_spacehulk.
Features
New improved version of ex_city_conflict by Dark Marine.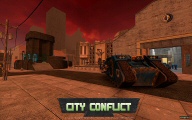 Bug Fixes
Prevent both teams spawning at the Cave objective on Space Hulk if the point is re-captured.
ex_orbital, Prevent the reactor room door clipping into the reactor when it opens.
ex_ichar_iv, added navigation nodes to prevent servo skulls bumping in to walls and pillars. Prevent players getting locked in the ore box when marines cap the Garage.
Resized the ex_city_conflict loading screen to fit.
Switched to an older "Run North" animation for the Tyranid Warrior (I think it has blending issues causing the warrior to "surf" under certain conditions).
Prevented servo skulls from blocking player movement.
Works in Progress
Several members of the community are working on new features for a future version of EX.
Puxol is working on a new version of ex_hive, before he starts on an all new map (suggestions welcome). If you have photoshop skills you could help him out my making some new 40k industrial textures or new map loading screens of the mod.
Stahlhagel is working on the assets for a feature I know many of you have been wanting for years... an apothecary for the marine team. He's new to modelling, but is making progress at am impressive rate. We're still in the planning stages as to how this medic class will play, so if you want to have your input please post of the forum.
Coldheiser has also caught the modelling bug and is working on some new 40k props for EX.
Dark Marine continues his work on his City Conflict map, which has already won the praise of many players.
The Not so Dark Future
I hope to incorporate your feedback from Beta 6.25 into a final version 1 release. Beyond version 1, we'll be incorporating contributions like the ones listed above as they occur. The Exterminatus Game Group on Steam will continue to schedule three (or more!) games a week for the foreseeable future. I hope to see you all there.