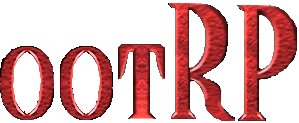 MAPS(Updates Constantly!)
---
OotRP Birthday Edition Released!
---

(At this rate (School started recently [Nooo!]), Not all Maps will be done, but they will be release regardless. If you look at my news section, I have plenty of time finishing my maps between My birthday and Christmas, so don't worry, they will be done.)
Just a reminder, All I want to do is to finish the maps before I start dealing with missing models and textures.


Hyrule World:



Hyrule Field: 100%
Lake Hylia: 100%
Zora's River: 100% (Note to self, needs another readjust.)
Zora's Domain: 95% -I have this wall problem...
Jaba-Jaba Place: 25%

Kakariko Village: 100%

Graveyard: 100%

Death Mountain: 100%
Crater: 25%

Market: 0%

Hyrule Castle: 0%

Gerudo Bridge: 100%
Gerudo Fortress: 100%
Haunted Wasteland: 25%

Desert Colossus: 25%

Lon Lon Ranch 85%

Kokiri Forest 0%

The Lost Woods: 0%

Sacred Meadow: 0%
8/19 done. Not bad for a month (Minus 2 weeks since I was sick)
This updates constantly so; check everyday, every hour, every second. (Its just a gimmick but really, check every so often.)
---
I'm a one man team that has 1 month of skill so remember, not everything will be quick and perfect but I'll make sure it will.