Are You Ready For Some Quick News?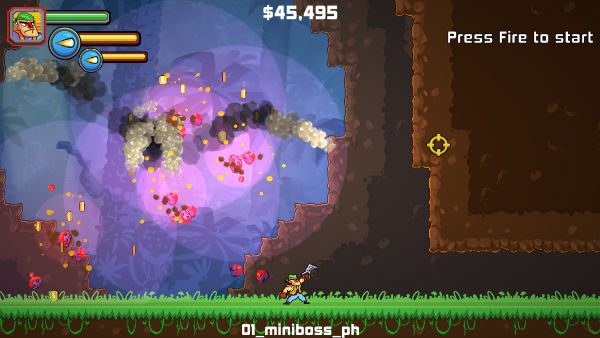 Really? So let's go! We've been busy making levels and more levels. A lot of levels. Trying to get the right level of difficulty in Greedy Guns. But instead of showing you some whiteboxed levels here are some EXPLOSIONS!
Also we've been tweaking these spidery enemies to make them more challenging.
Is this it?
No! We're tweaking the first boss battle and sleeping a lot. Also we've been prototyping a lot of different things and situations that right now look kind of ugly :) So just let us make it pretty before we show it ok?
Oh, and can you hop on to our Greenlight page and help us out?
Also you should add us to your favorite social networks 'cause we are cool cats. ;) See you soon!