The second week has come and gone and so it's time for another update. The team at Exalted Caterpillar Arts have been hard at work finalizing much of the overarching concepts for the game and levels are beginning to be designed and subsequently built. Each dark corridor, destroyed class room and mysterious room is being created to hold a secret, to tell a story and it'll be up to you to piece together what has happened to what should have been a bustling active school.
While the game is certainly not ready to be shown yet we have been working on getting the atmosphere right and creating interesting environments for the players to explore. Currently we are still working on completing the first round of assets for the initial levels however some time has been devoted to working on lighting and atmosphere (example below) while many of these assets are place holder or work in progress it should give an idea of the graphic fidelity and look our team is going for.
As well as working on the overall look we have also being working away at getting gameplay and interaction into the game. While we are keeping to the idea of not empowering the player we are certainly designing the game with interactivity in mind. We are going to have a number of puzzles for the player to solve and traps which are hazardous to the player. As such we have been working on allowing the player to interact and pickup objects as well as implementing that all important flashlight for those dark and gloomy corridors!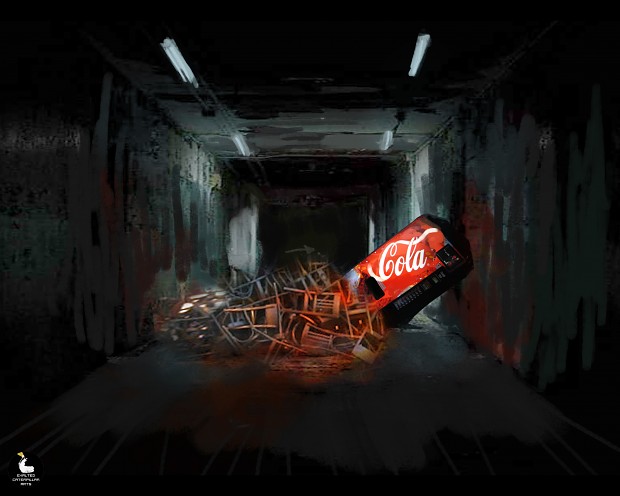 Over the upcoming weeks we are going to be implementing a lot of the main mechanics and polishing off some of the rooms which have already been built.
Till next time,
Exalted Caterpillars.