We here at Tri-Shot Productions have been working our asses off on getting something out to you guys, and now we got some stuff for ya!
First, a shout out to Duke Robear, as he is the new voice for Calvin Wang Robins (haha, fit a reference there :P). You know him probably from the famous mod, 1187, as John.
B.A. has created models for us, including a Cheng Feng: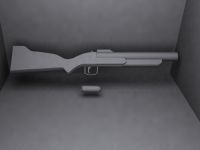 He also made some facemaps for us, but remember, they are a WIP:


We also have new collision-based fire and water particles:
(Yes, this is Dynamic Water)
We also have made a random zombie skin system. It's not that amazing due to lack of many skins, but it is good enough: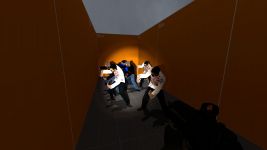 Fianlly, we have some promotional posters for you:
(made in different sizes, for different monitors)
And now, we have some extra media that we didn't release alltogether, so we'll just stick em down here:
Anyways, that wraps up this Christmas Update, I'll see ya next year (because I'm tired as fuck working on Exodus, and want a goddamn break)
-Gamerman12
ALSO!!!!
Vote for us in this years Mod of The Year award. We really need some more support.