Hello fellow IndieDBers,
GOOD NEWS ARE HERE!
We are glad to announce that after only 84 days Excubitor successfully passed Steam's Greenlight program. Thanks for your support we couldn't have done this without you.
Now, we are exploring the possibility to try Early Access and we implore you to give us feedback or any info about this.
If you need more detailed information please PM us.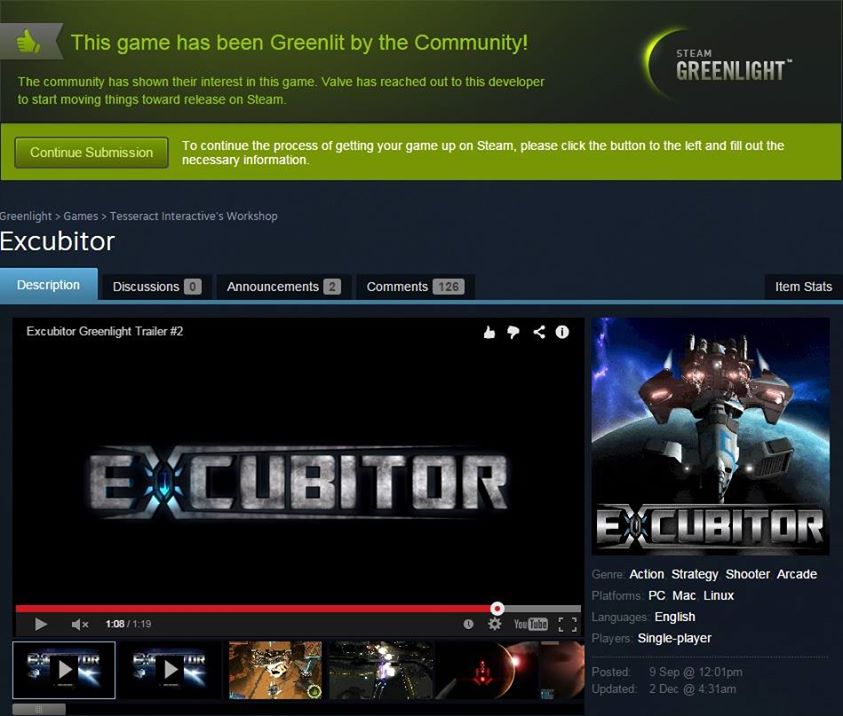 In the mean time download Excubitor's Demo from IndieDB or enjoy our Greenlight trailer.
Thanks again for your support and keep on gaming.