Shortly Quake3 ExcessivePlus updated once again, many improvements, some bug fixes at server and client sides, some new things. Mod represents new point off view off old good quake3, it's fast it's intuitive, gives full customization off server and client sides. For both relaxing and tough games. News inside, and also at official website www.excessiveplus.net
Join us, and enjoy it !
Quake3 Excessive Plus updated: to Excessive Plus v2.1
Official part: "After some time here you have version 2.1 of Excessive Plus mod for Quake III Arena and OpenArena.

This release includes several new features and fixes for both server and client, take a look at changelog.txt for a major overview.
We give a warm welcome to Panda to the developer team in this release, and thanks to all beta testers for their feedback, specially to Broken for providing us with the default HUDs included on the release.
Read more (source): Excessive Plus updates and news
Download: Excessive Plus v2.1 for Quake III Arena
Excessive Plus v2.1 for OpenArena

(news by dev. beast+ 2010.07.05)"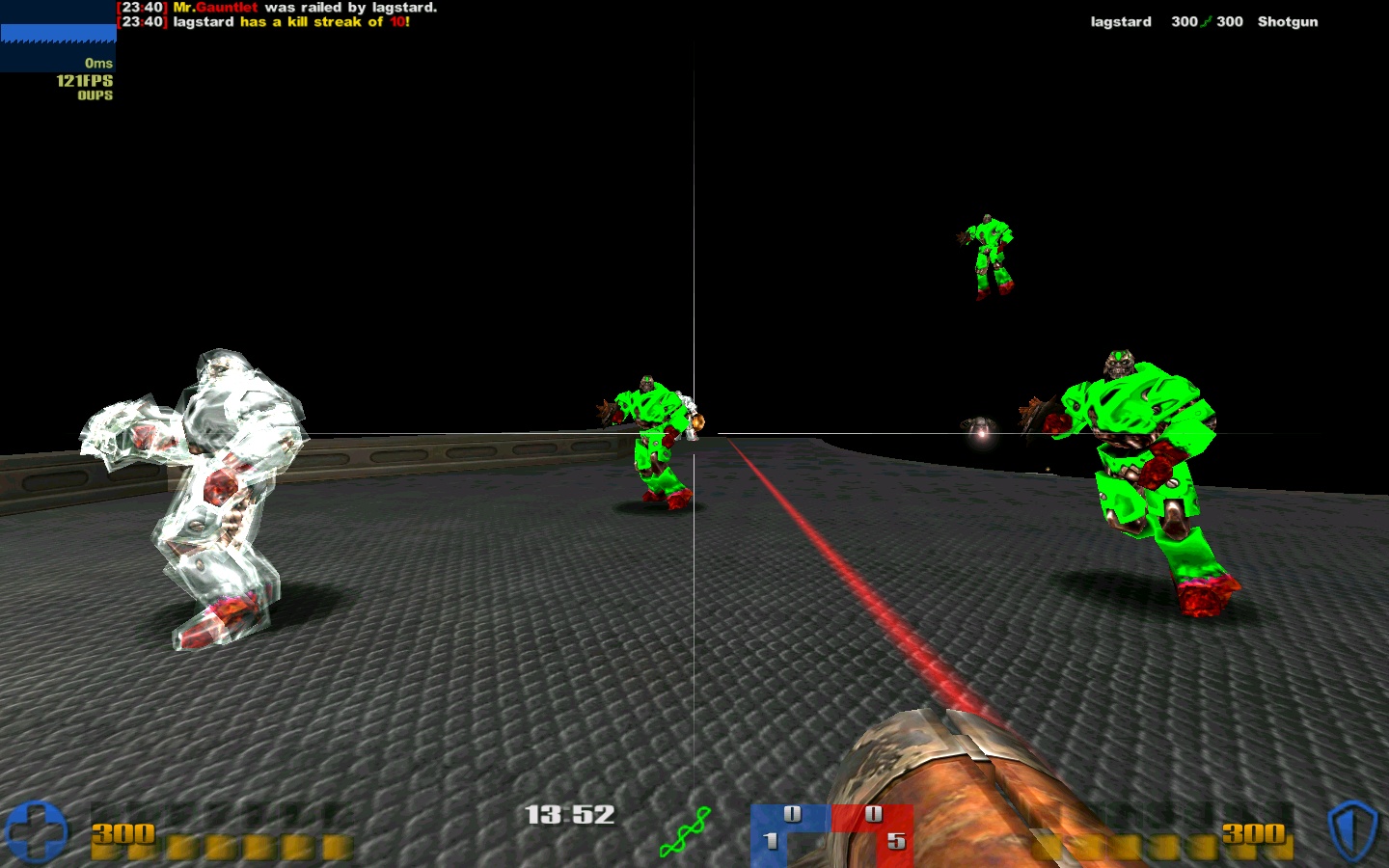 YouTube: (some older videos)
Youtube.com Excessive Speed - Trailer (39s intro)
Youtube.com KO Clan quake 3 e+ freeze tag part2
Youtube.com Excessiveplus footage: gameplay in e5.cfg

History:
2010.07.05: Excessive Plus v2.1
2009.11.09: Excessive Plus v2.0a
2007.10.28: Excessive Plus v1.04-beta1
2005.12.15: Excessive Plus v1.03
2004.03.24: Excessive Plus v1.0
(news posted by Anubis 2010.07.07)