Hey everyone, we're at close to 22% as of now, thank you to all the new backers today! But we can't rest on our laurels yet, please continue to let people know about our project. Tweet, stream, blog, post, anything and everywhere! We want this to continue its steady rise! :)
In real life, we are connected to each other through relationships. We have families, friends, strangers, and even enemies. Relationship is what makes us feel alive, to love and to be loved, to be recognized, to be respected, or sometimes to be hated. In our drive to make the town of Portia alive, we took up the challenge to implement this relationship system into our game.
The player will interactive with the townsfolk through a highly-sophisticated-kinda-odd-we-can't-really-explain-it-they-all-do-it relationship system: the relationship indicator made up of a maximum of ten hearts. The goal is to get to ten hearts, then you win!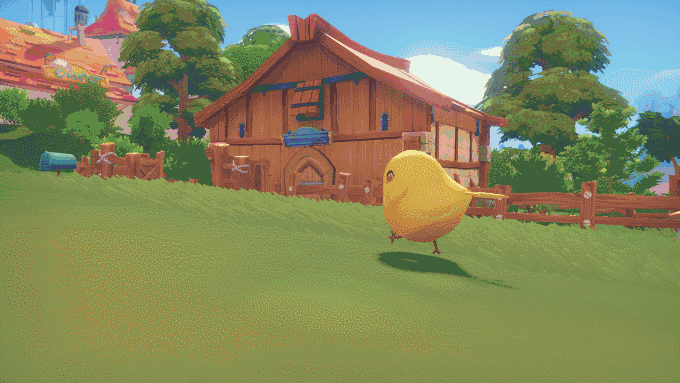 To increase the heart count, the player can improve the relationship with a NPC through conversation, completion of quests, or gift giving. Once the relationship reaches a certain threshold, the player will have the option to choose how to spend quality time with the targeted NPC. For example the player can take him/her out for a lunch, dance in the park, play some seesaw, or even invite them to your birthday party. As the relationship grows, more activities will become available, such as a walk along the shore, watch the starry sky atop the church tower, or even ride a hot air balloon (must build this park first!). When the hearts count finally gets to ten, the player has the option to marry the NPC (same or opposite gender) or be best friends forever. On the other hand, you can also have a negative relationship with a NPC, try using animal droppings as a gift or picking fights all the time. The negative relationship will have an adverse effect on choices available to the player. Feuding NPCs will pick fights with the player as well as refuse to sell items, not a nice situation to be in.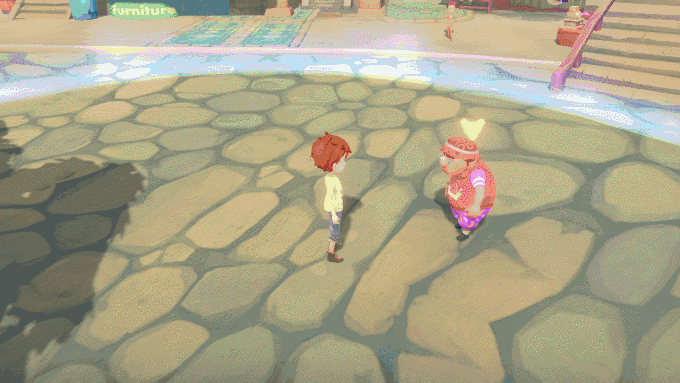 In real life, friends will help each other in times of need, that's also the case in this game. When the hearts reach a certain level, some NPCs will start to do the player favors, such as selling an item cheaper. The player can even hire other NPCs to do menial work in certain situations. Further more, when married, the spouse will cook, water your crops, and tend to the workshop machinery.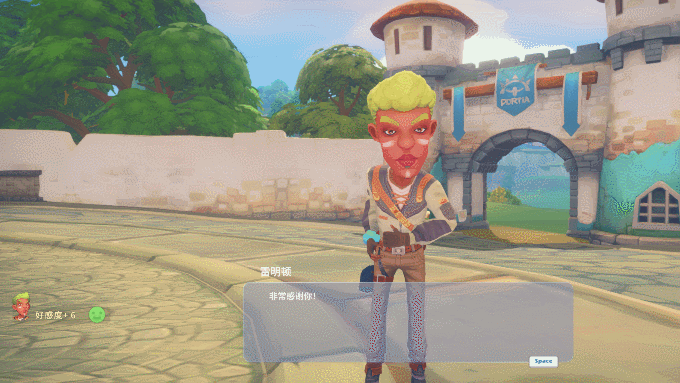 When we came up with the name My Time at Portia, the one thing we wanted players to take away from this game was a "memorable time." And the relationships the player develop in Portia will be a key component of these memories.