Evergrow is a puzzle game where you play in an ever-changing diorama made by a child and his parents.
The basic goal is to fill all the tiles with grass by controlling a Paper Rabbit. You get to select the starting point and how the rabbit moves.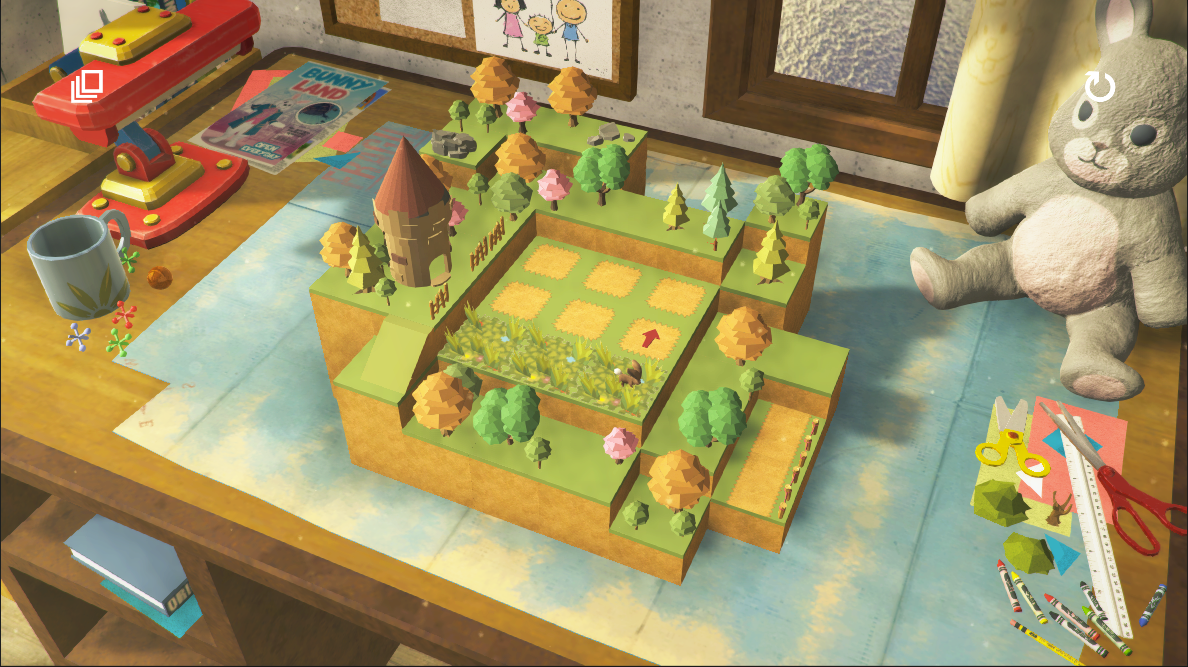 Eventually we introduce special tiles such as tunnels, crossroads, etc which makes the puzzles more interesting.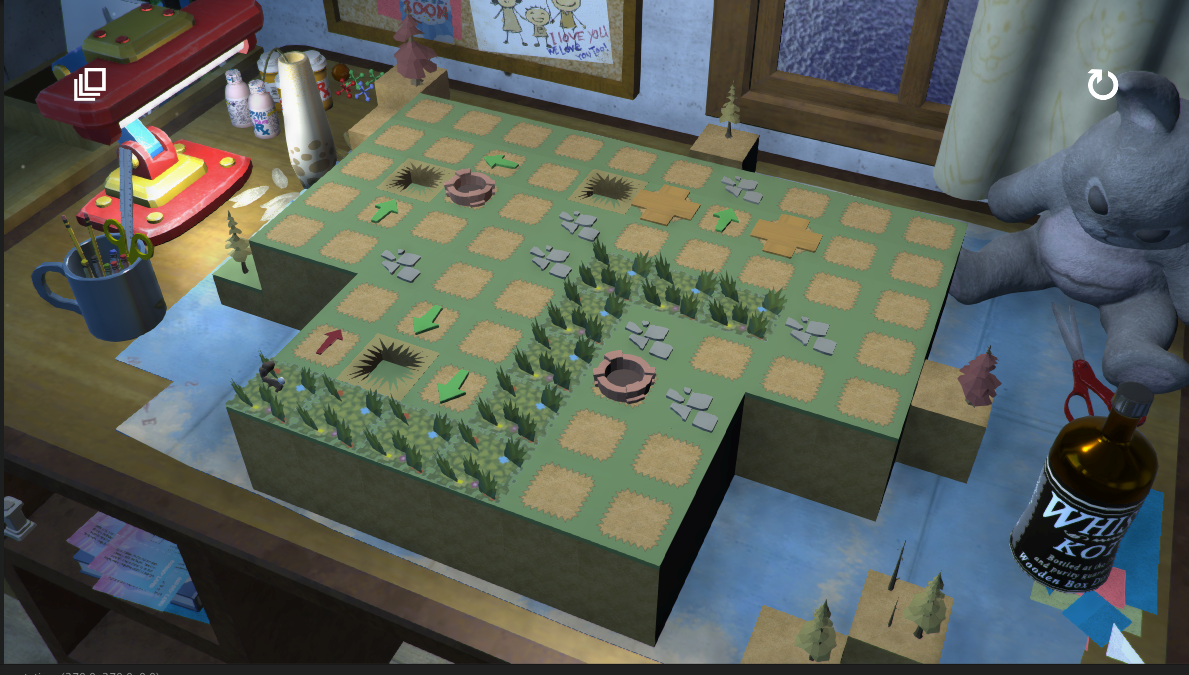 You can try out Chapter 1 in our IndieDB page here
If you like the game, please support our Greenlight campaign by clicking the widget below
Thank you and may you Evergrow,
Sid