Eve of Destruction is still a one-man-project.
The game was a modification for Battlefield series and is now a standalone game based on Unity 3D.
Everything was made new from scratch.
Learn more about the game at www.eod-game.com
Run through the jungle Update March 2017
A month after the last update the next is already in the starting blocks. In addition to 5 new maps from the early EoD times, the attention was given to improve the AI. But other things have been improved as well and many useful suggestions of players could be implemented.
The release is planned for March, but first things first...
TT-33
The completely wrong Nambu could at last be replaced by a TT-33 model!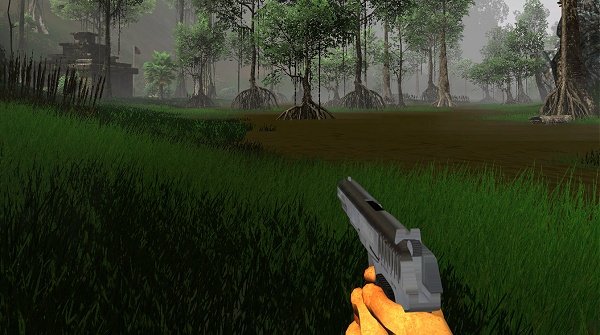 Binoculars for request of artillery support
The binoculars can now requesting artillery support. This feature should be used only on large distances ;)
Spectator mode improved
The spec-camera is now freely rotatable and can be switched to the next BOT by pressing 'K'.
AI enhancements
Bots can be sometimes very difficult.
Everyone does what he wants, nobody does what he should, but everyone joins!
To improve this the AI code has been completely revised.
The result is much more action in game.
Of course it still can happen that a bot still doesn't know where to go first, but this should be reduced to some seconds now.
5 new maps
4 old maps from the early times of EoD and 1 brandnew map were implemented:
Run through the jungle
Two action-packed infantry modes are available and bring a different feel of the game in each mode.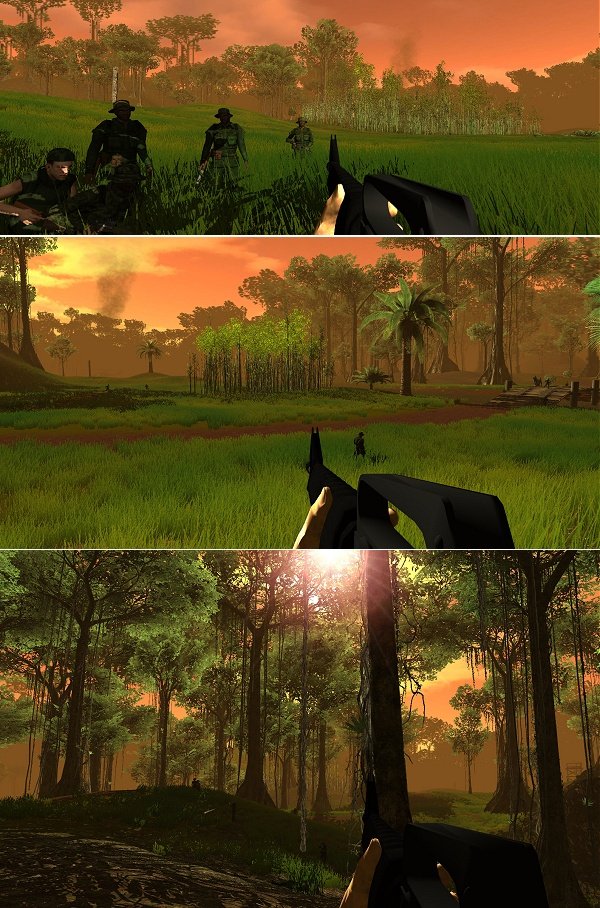 Closefire
A deep gorge, a temple in the forest and huts on an indomitable mountain were the trademark of Closefire. All of this was retained in the new edition and the flair of the map is breathtaking.
As a bonus, this map is also available in zombie mode (night-time)!
Battle of Long Tan
A brandnew map is Battle of Long Tan (1966) where 108 inexperienced Australian soldiers had to defend their base against 2500 Vietcong.
In addition, you can play this map as 'Doorgunner'.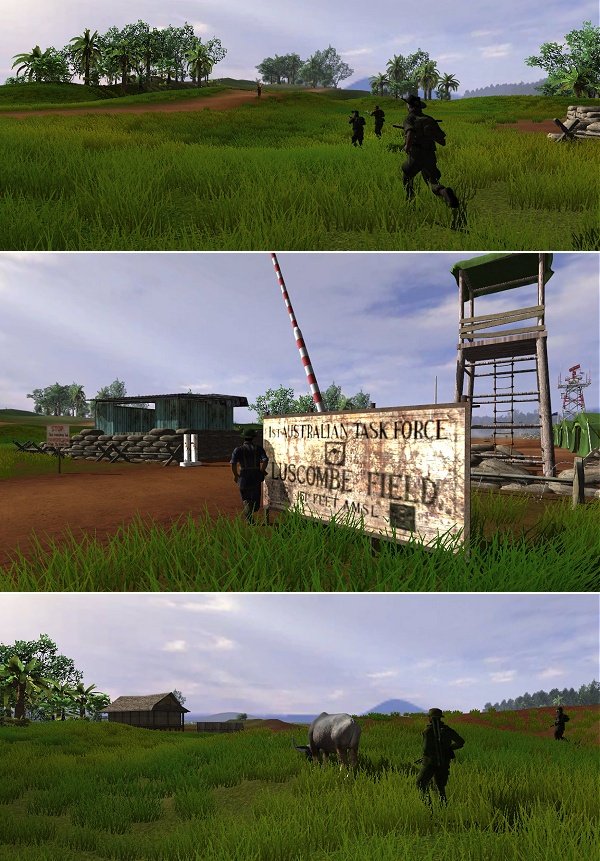 Marble Mountain
If the weather outside is pressing on your mind you should consider playing this beautifulweathermap! The NVA has to take this hill by walking or with the tank...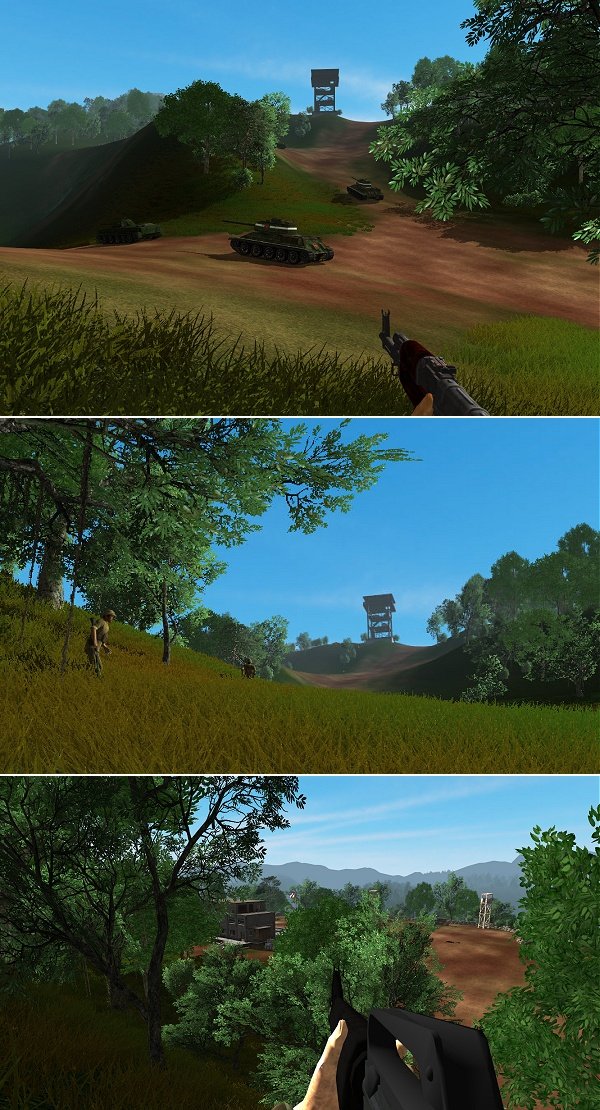 A Shau Valley
Oldies but goldies. Another conversion of an old EoD map.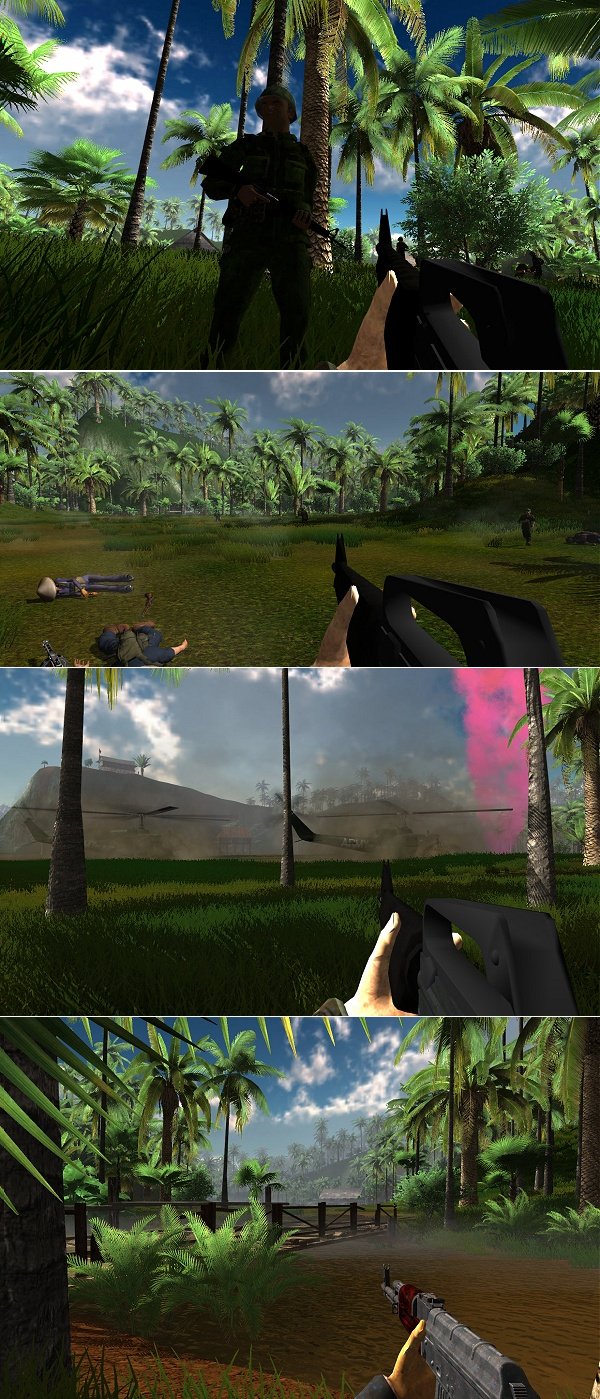 Planned Release-Date: March 2017