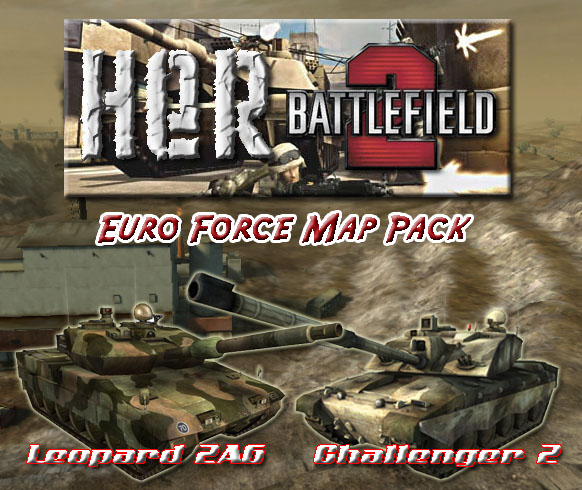 With the release of the version 2.5 of HER Battlefield 2, some people said the new Euro tanks were still weak like the original ones and beeing impossible to beat the other team with HER tanks.
I didn't understand why the tanks wasn't updated but they were right about the tanks. So I found that DICE released the tanks inside the maps instead of the update, and that's why when the maps loads all that I did were replaced by the map settings.
So the only way to make these 3 maps playable is changing the map files and release them as a map pack. Here the 3 maps from Euro Force altered that will work in Singleplayer, Multiplayer and COOP:
Someone wrote: . The Great Wall of China
. Operation Smoke Screen
. Taraba Quarry
Then the tanks Challenger 2 & Leopard 2A6 will be as good as the others in HER BF2.
To install follow this order:
Someone wrote: 1. Install BF2
2. Patch to 1.41
3. Patch to 1.5
4. Install HER BF2 2.5
5. Copy all maps from mods/bf2/levels to mods/her/levels
6. Unzip this map pack inside mods/her/levels overwriting
7. Done!
To get AMAZING maps to play with your friends, I recommend this great site below:
Now you can fight in equal condition against your enemies! Enjoy the war! :P