My goal is to release Episodes 1 and 2 in late October / early November. I'm currently targeting desktop and iOS platforms for this timeline. Other platforms and episodes will be released in the future. Episode 3 is in early production, and I'm targeting December 2013 or January 2014 for that.
Episodes 1 and 2 are both almost finished. The bulk of my current work is on menu systems, platform integration and porting, mobile control scheme, saving data, etc.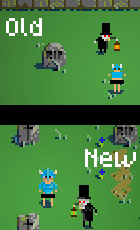 Episode 1
Entity programming, story, level map are complete
Play testing "complete" (is it ever really? heh)
Art needs some updating (I switched to larger character sprites while doing production on Episode 2, as you can see in the image.)
I need to write achievements
Episode 2
Entity programming, story, level map, and art are all complete
Achievements are written
Again, I've already done play testing for this episode
Porting to iOS
Episodes are running on my iOS devices!
Working on mobile input controls
Working on making sure game looks/plays the same on different devices resolutions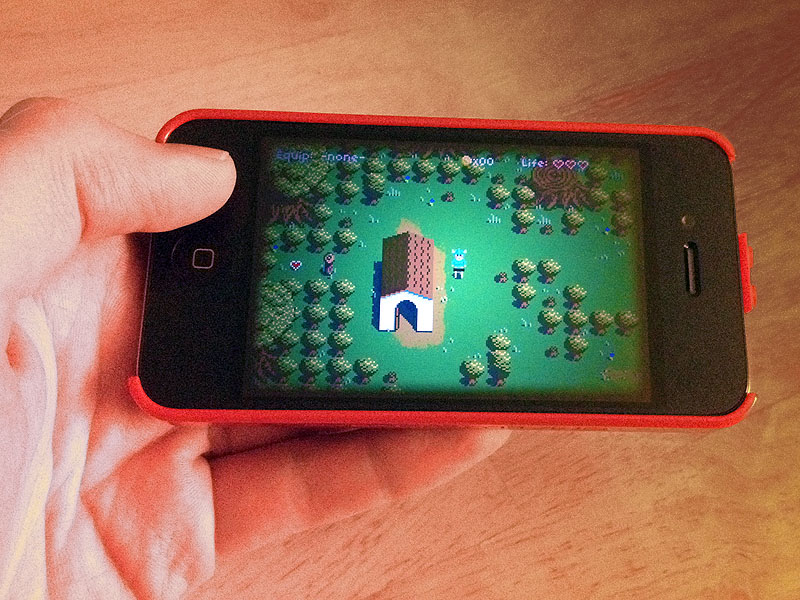 General
Need to rebuild episode select / progress menu, pause menu, level complete / achievement menu in a cross platform way
Need to save player data
Need to do payment integration for the release platforms
More Questions?
I've had some really great questions in the comments already! Thanks for those! I'm sure people will be curious about the episode content in particular. I'm happy to share, but I also want to be mindful of spoilers, so some things I may not want to post publicly.
Just a reminder that this is an episode based RPG, with each episode being a self contained 20 minute (or so) adventure. Think of it like a cartoon show on TV: you know the characters, and when major events change their lives everything is pretty much resolved by the end of the episode. This means you can watch them in any order whenever you have time, and that's how I want you to be able to play The Legend of Equip > Pants. Episode 1 will be a stand alone episode. There will be continuity between Episodes 2 and 3... those will be kind of a two part story.