So as promised (although a little later then expected) here is the second part to our discussion about Reversions influences and what real world and other virtual environments I will be using as a point of a reference. This article will be more design orientated and will focus on the inspirations for the mod rather then the reasons behind each choice.
We'll start with the most obvious and biggest inspirations for the mod. The real world city of Pripyat and Naughty Dog's upcoming (And amazing looking) game "The Last of Us".
Firstly Pripyat. A city that needs no introduction, unless you aren't interested in cold war events or just haven't played Call of Duty 4. Pripyat, Ukraine is one of, if not the best example of a population centre being reclaimed by nature. Following the abandonment of the city in the wake of the Chernobyl Power Station's Reactor 4 "Incident" the city has slowly degraded into a contrasting mix of concrete buildings and sprawling foliage. As one of the few examples of such an event, Pripyat plays a huge role in providing a real world example of the type of environments I want in the mod.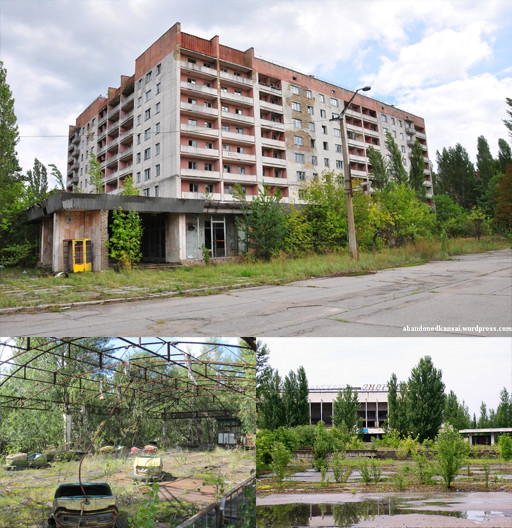 Next is "The Last of Us". I'll start by saying That I am really looking forward to this game. Naughty Dog has some really interesting ideas and they have the track record to show they can deliver on fantastic looking environments. The game features large city environments overrun by lush foliage in a world that has long been abandoned and because of the similarities to the setting of Reversion, it would be foolish to dismiss "The Last of Us" without looking at it for inspiration. Below are the the main pictures that have aided the inspiration process of the mod. The following images are solely the property of Naughty Dog.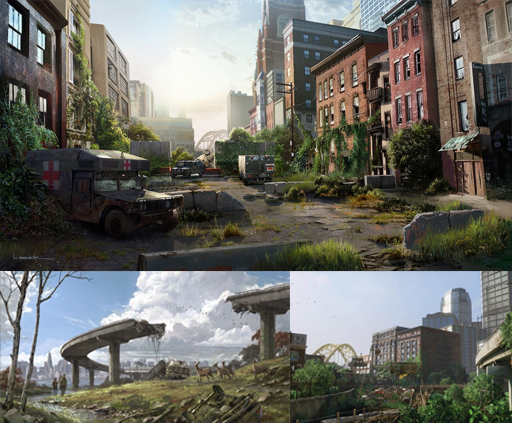 Other sources for inspiration include Francis Lawrence's 2007 film "I Am Legend", Ninja Theory's 2010 game "Enslaved: Odyssey to the West", The History Channel's 2008-2010 series "Life After People", Crytek's 2013 game "Crysis 3" and numerous photos, videos, art pieces and media.
Thanks for reading and I hope you enjoyed this and it's accompanying article. I'll be posting some images soon for some of the new levels so stayed tuned for that. If there is a certain aspect of the game or feature you either want to see discussed in a future article or featured in the mod, please don't hesitate to ask!
Image Sources
Pripyat Dodgems, TheVelvetRocket
(Thevelvetrocket.files.wordpress.com)
Pripyat Office, AbandonedKansai
(Abandonedkansai.files.wordpress.com)
Pripyat Square, SV-TimeMachine
(Sv-timemachine.net)
Then Last of Us, Street Barricades
(Beefjack.com)
The Last of Us, Concept Art
(Media.officialplaystationmagazine.co.uk)
The Last of Us, AttackOfTheFanboy
(Attackofthefanboy.com)