The Endless Space 2 #EndlessMods Modding Contest has come to a close! Modders were tasked with creating a mod for Amplitude Studios' 4X strategy game Endless Space 2 – and those mods went in the running to win some awesome prizes from Amplitude, Sega, and NVIDIA.
Now, from the plethora of mods submitted, the Top 10 winners have been selected and are revealed, below. Entries were selected based on their creativity, complexity, fun factor, and playability. All 10 winners will receive a Sega digital game bundle; those placing from 4th to 2nd will also receive a signed and framed Endless Space 2 print; while the first place winner will get their lucky hands on a NVIDIA GeForce GTX 1080 GPU!
Congratulations to all the winners below, and thank you to all those who entered the #EndlessMods Modding Contest! For more information, and to view all entries, visit the competition page.
---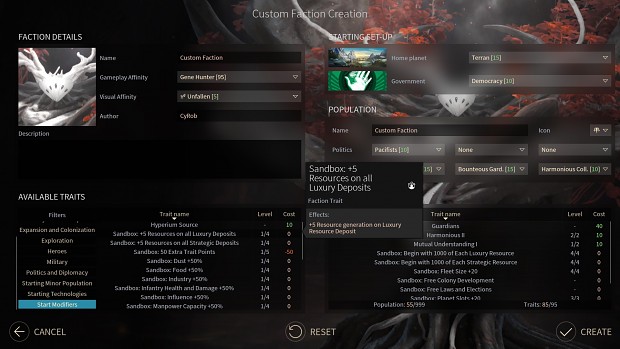 Traits:
Sandbox: Extra Trait Points
- Gives you 999 Trait Points to play around with, have fun! (9999 Points as of Version 5.2)
---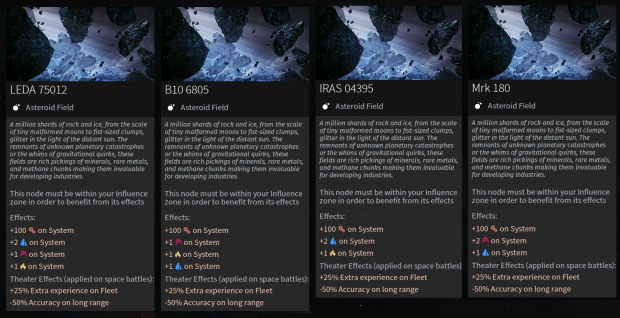 Adds various strategic resources to special nodes (asteroids, nebulas, black holes, etc.)
Also increases the dust/science/influence/industry yield slightly.
---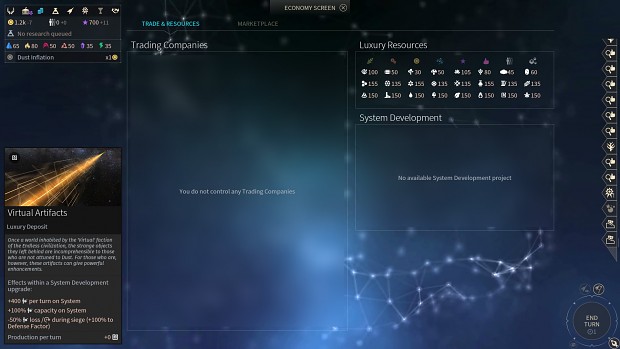 This mod attempts to rebalance and polish all the aspects of the game centered around luxury resources, starting from altering galaxy generation so that all luxuries spawn in a given Galaxy, to rebalancing all the effects luxuries have on System Upgrades while also encouraging players to use varied resources in their upgrades.
---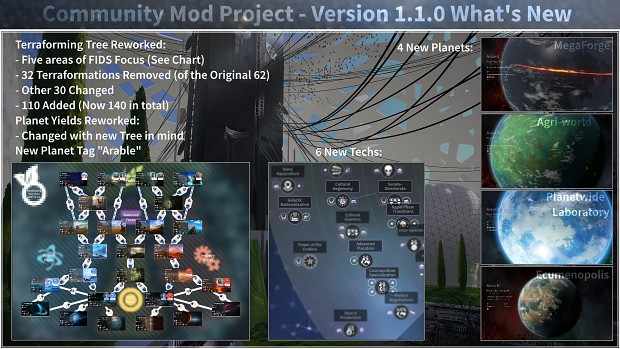 The Community Mod Project is similar to the G2G Balance mod but the main goal of this project is to make changes / add features to make the game more fun & Interesting, keeping everything balanced is a secondary goal.
---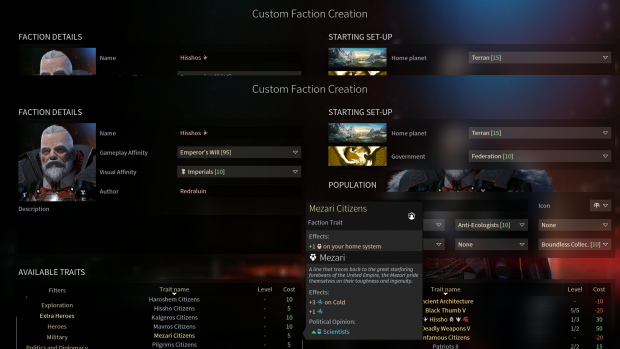 Many new traits for even more customization. The full list of trait is too big to be listed here. Traits are aimed to be balanced. (Hero Traits, More level for traits, Mixed traits, Empire traits, new Minor Population, Unique traits, Population traits, Heroes of your choice and more.)
---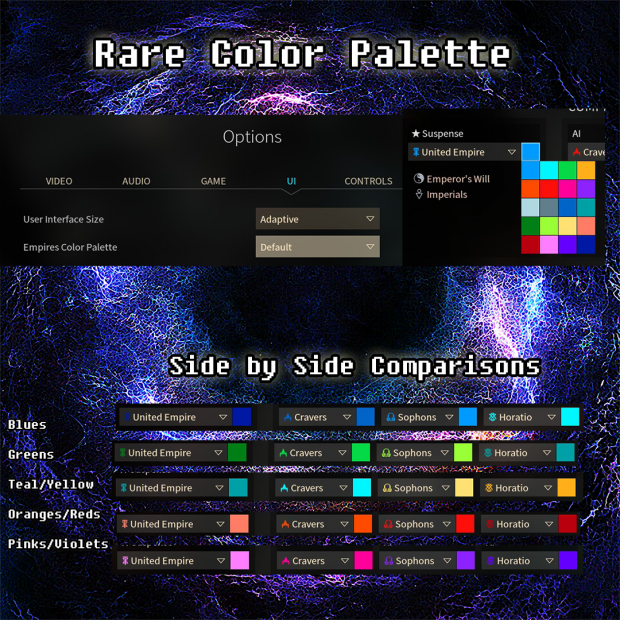 ---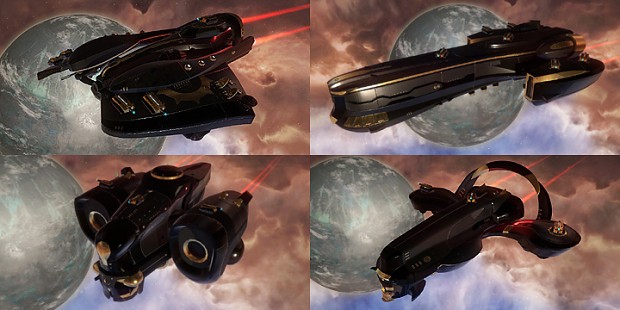 ---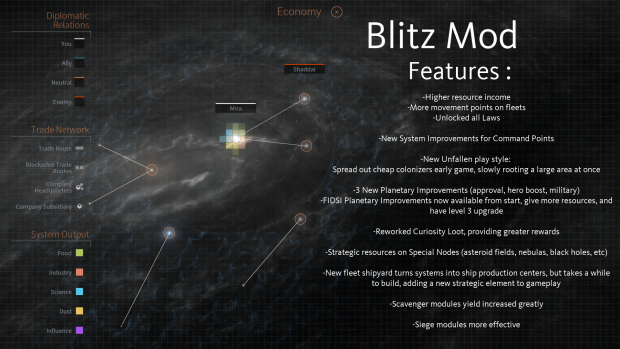 ---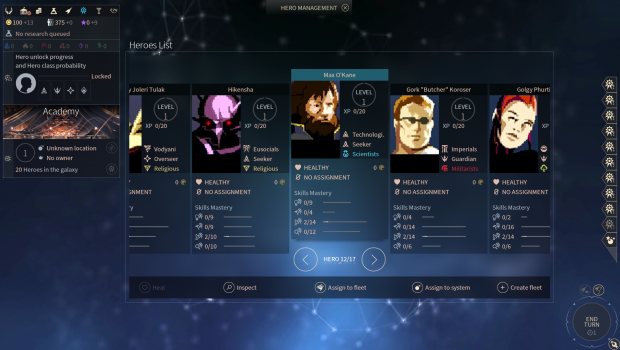 ---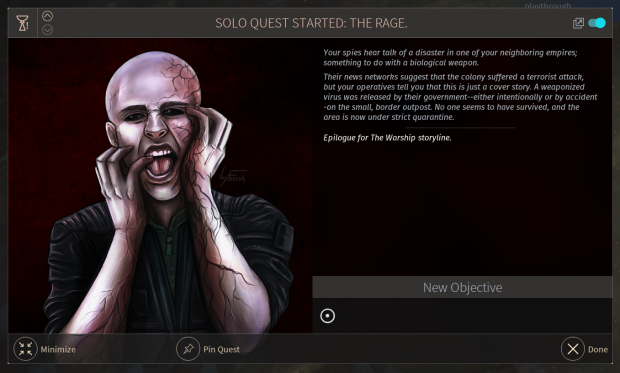 Endless Romance is a high-quality quest mod that adds a massive amount of new story and depth to your ES2 playthroughs. Adds more than 1 Romanceable Hero, 34 New Events, 85 Unique Choices, 19 Different Endings, 3 Exciting Epilogues, 8 Buildable Histories, and 18 Original Illustrations.
---
We hope you enjoy these incredible mods and take the time to try them out yourself to enhance your Endless Space 2 experience! Once again, thank you to all modders who entered the competition; thank you to Amplitude Studios and Sega for partnering with us to make this competition happen; and congratulations to the above winners! Finally, all entrants can be viewed on the main Endless Space 2 #EndlessMods competition page.