The wait is finally over! Empires v2.25 hosts a variety of upgraded visual effects, improved gameplay, and new features. In addition to the new map emp_arid, many of our other maps have been reworked to play and look better. We have even upgraded the vehicles with some new camouflage. See you on the battlefield!
New desert vehicle camouflage for Brenodi and Northern Faction vehicles: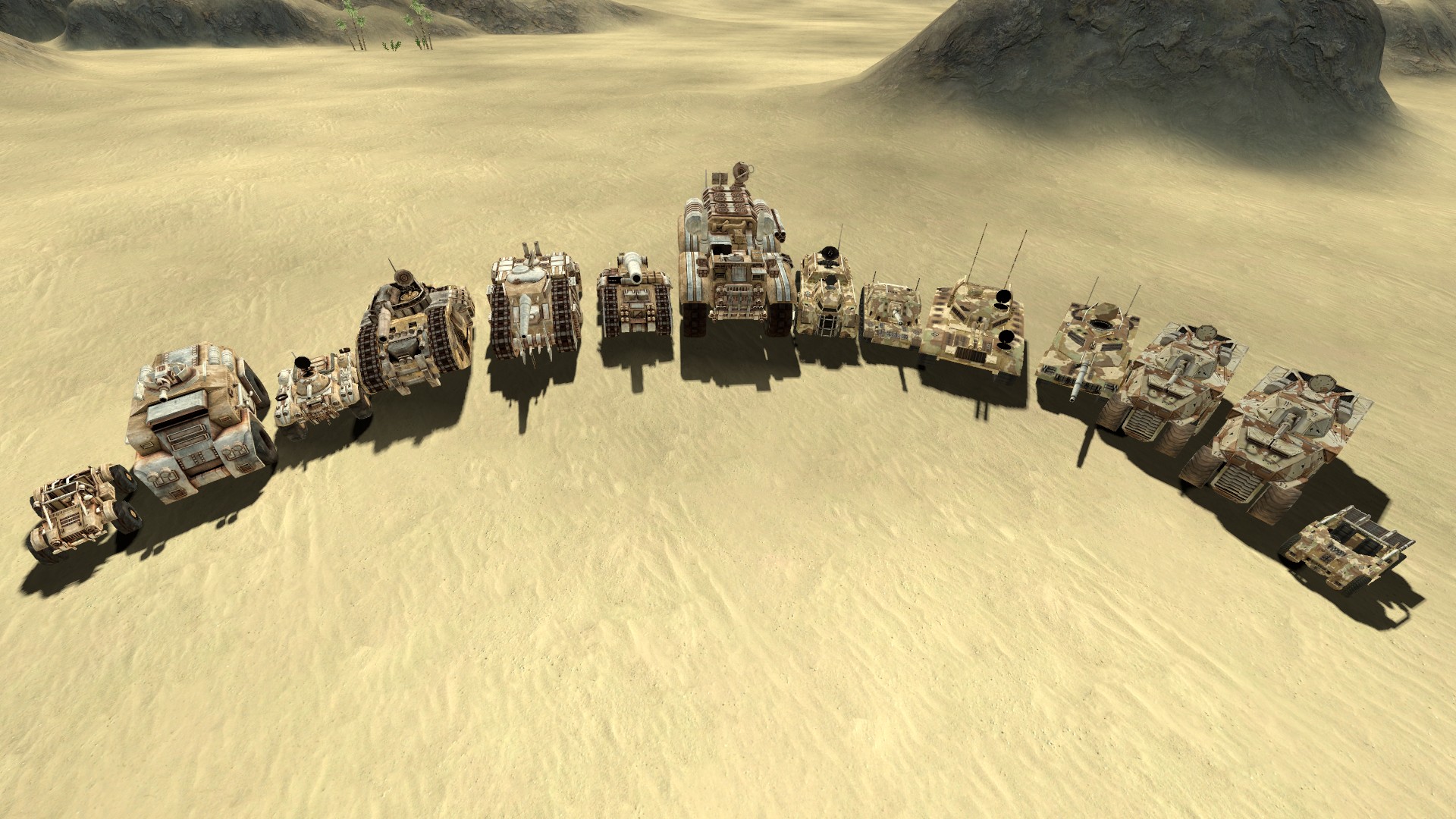 Read the Quickstart Guide Read the Empires Manual
Visit the Empires website
Here's a quick preview of the new and updated maps in Empires.
emp_arid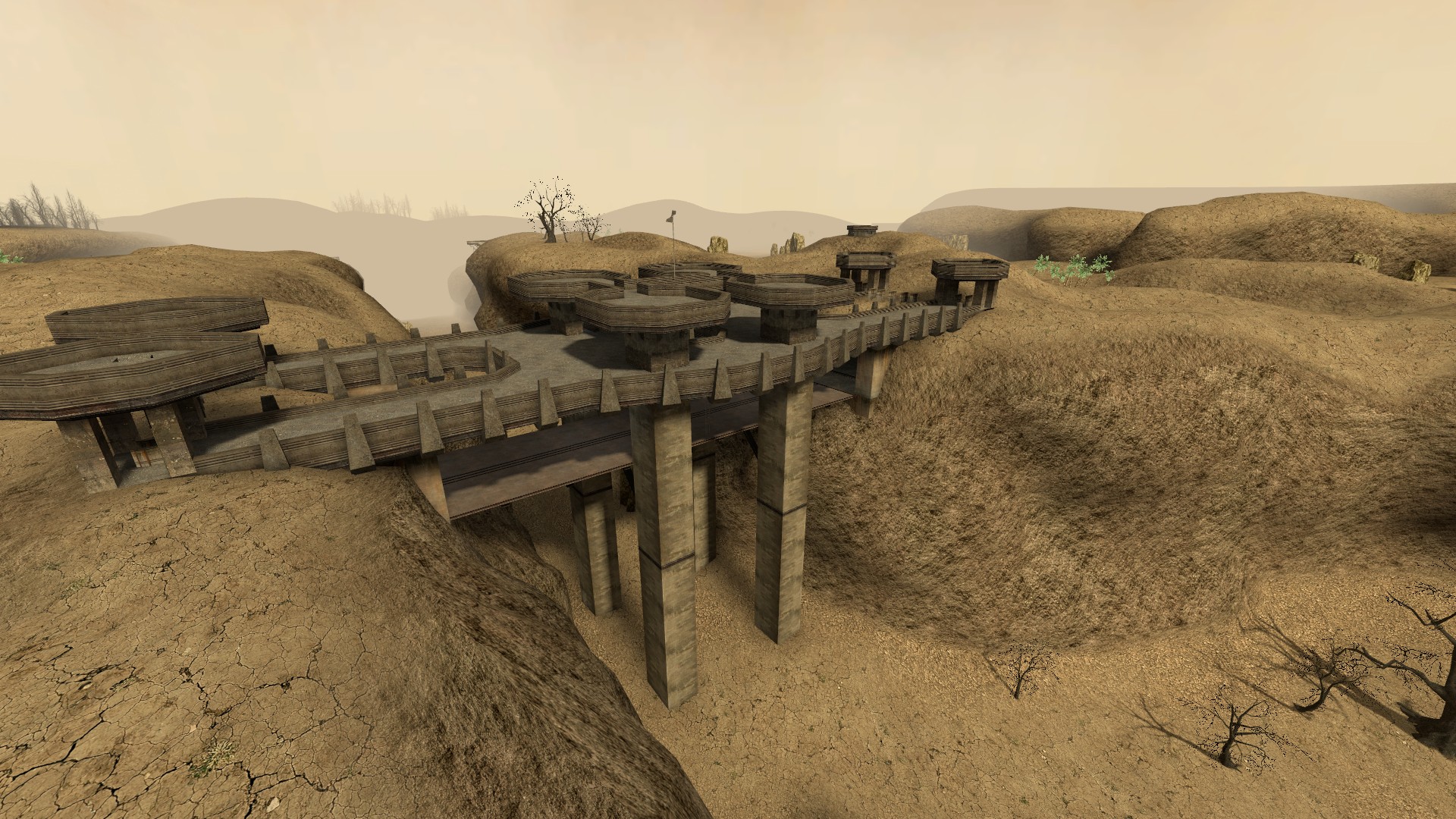 emp_canyon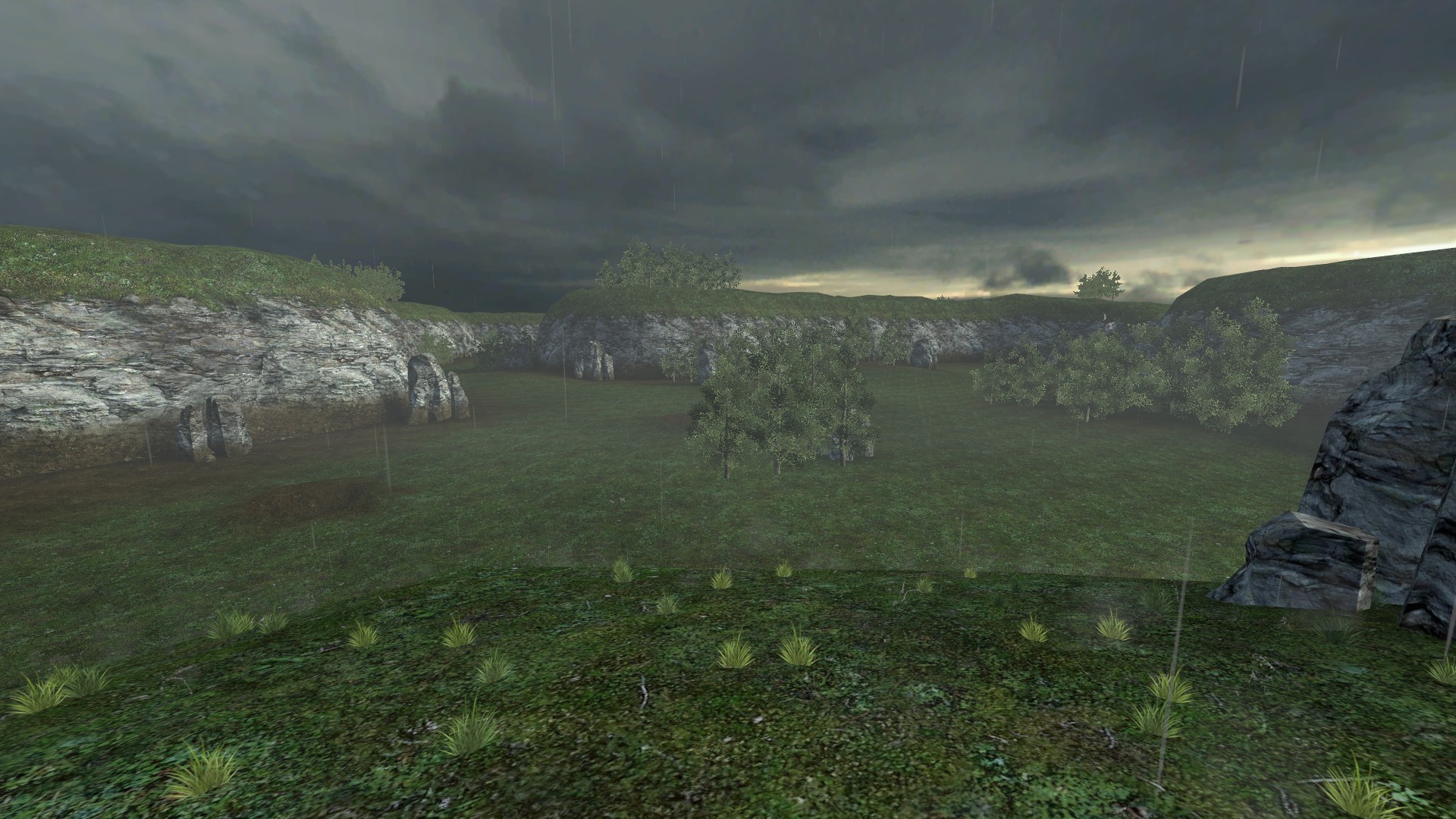 emp_district402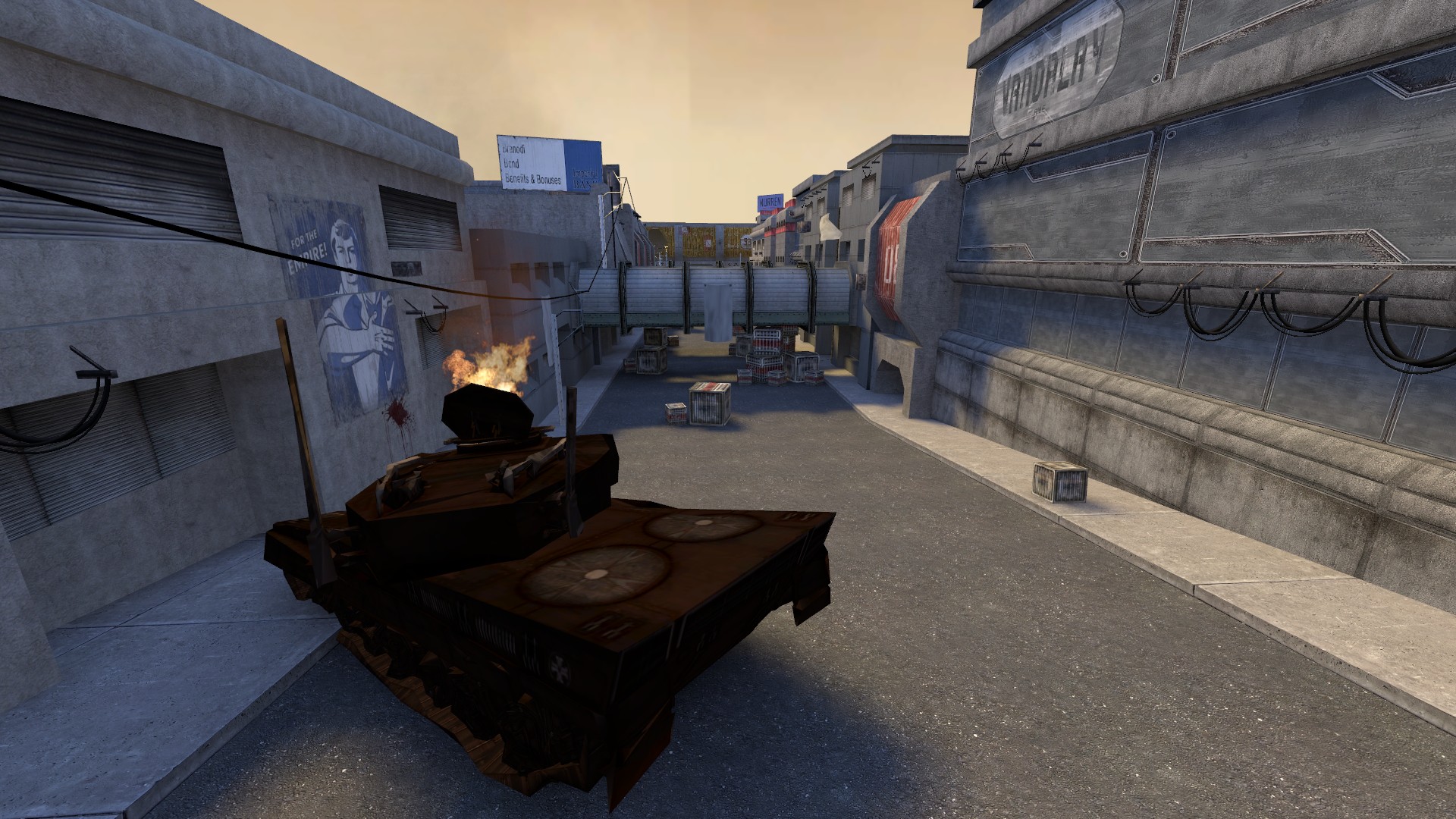 emp_duststorm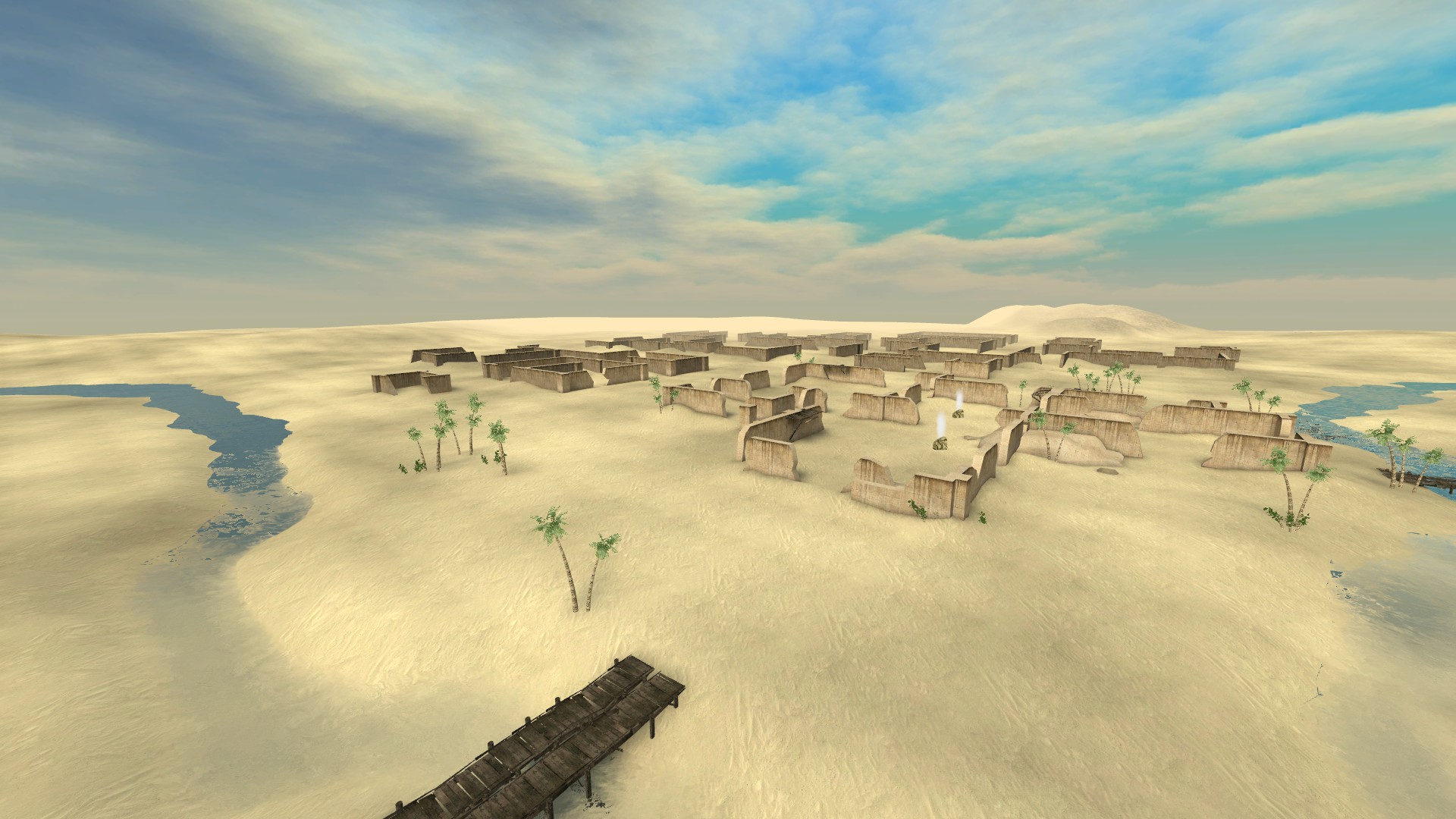 emp_glycencity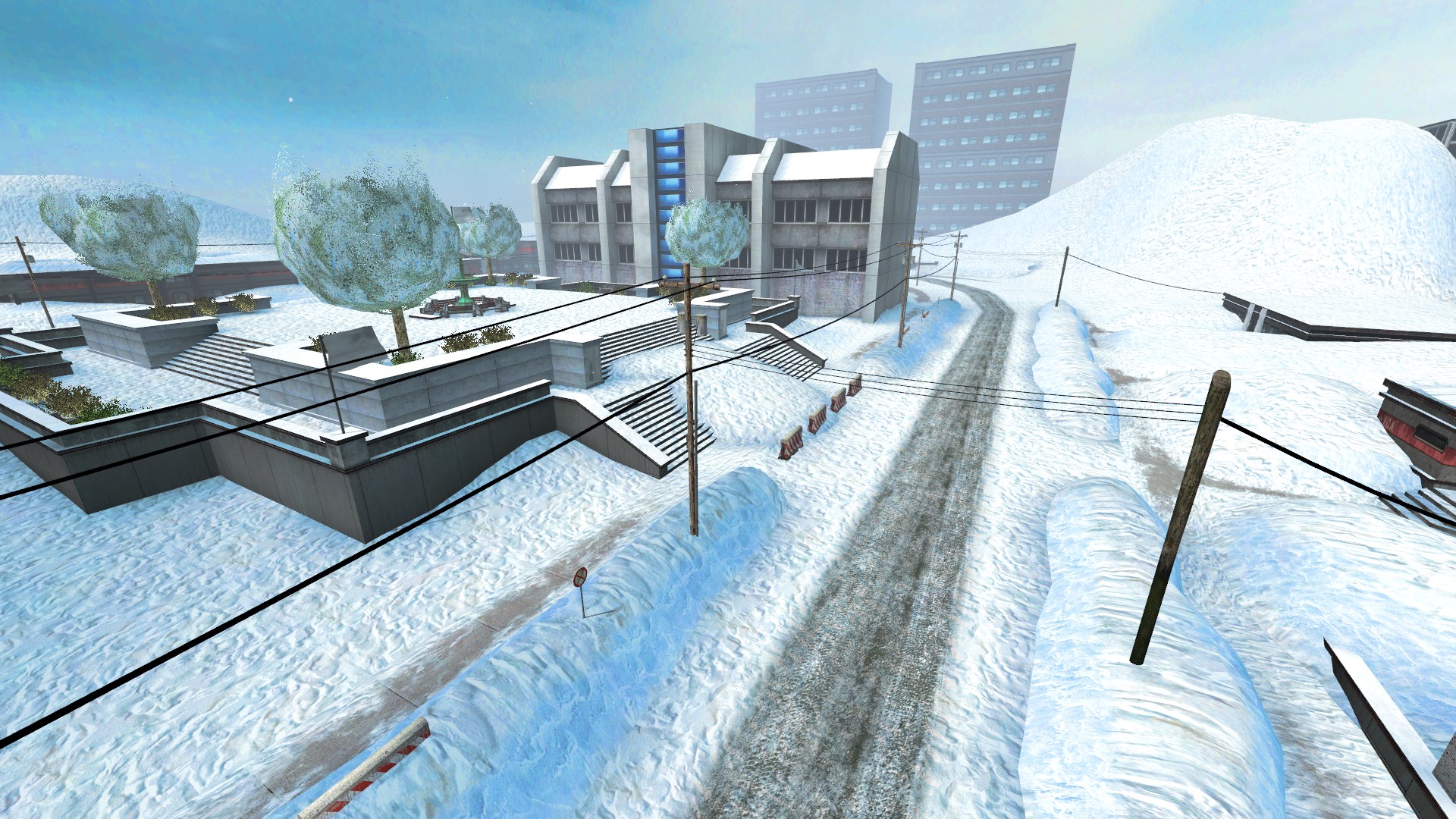 Empires 2.25 Changelog
Added:
Spectators can now see the names and health of nearby players when spectating.
Hint system.
Speedometer.
emp_forceautoassign
emp_scrambleteams
Map entities swappable between teams, via a console setting.
Autorespawn support for emp_vehicle_spawner. You can still spawn as many vehicles as you like, but only the most recent will respawn on its destruction.
Sabotage support for map buildables.
Steamworks API.
Chat escape sequences %_r and %_R for research and research time respectively.
Skins (camouflage) for vehicles.
Unbuilt and sabotaged building effects.
Chassis-specific self-destruct timers for vehicles.
More weapon variables like turning speed, explosion force, etc can be changed in the scripts.
Made grenade timer, damage and explosion radius scriptable.
Made heal and repair amount for the engy tool scriptable.
Custom particles appear on a vehicle when it dies.
Implemented scriptable VGUI skills and weapons for the classes.
emp_sv_lua_from file displays Lua error messages now.
Per map particle manifests.
Particle support for all grenades.
Particles for vehicle weapons.
Show current research in hud.
Color in commander name dependent on health.
Cvar to show damage done to tanks in number.
Added a console command to dump all the active sound names.Static crosshair with hud_dynamicrosshair 0.
Modified:
Map skybox raised for commander view and standardized squad artillery.
emp_canyon: Reworked with textures and added rain.
emp_district402: Added back way into NF 3rd flag.
emp_duststorm: Reworked with textures and effects.
emp_isle: Retextured, replaced old palm trees and added 2 new ladder in NW.
emp_glycencity: Retextured and tweaked to allow acceptable HDR, new snow blending effect.
CV hull health is 2000, CV armor plate health is 250.
Soft collisions: player doesn't collide with teammates but instead is slowly pushed away.
Optimized bandwidth used by dumb missiles and shells.
Optimized CPU time used by tanks.
Scout sabotage changed from damage type to setting health directly.
Chat window now always has a slightly grey background.
Sabotage damage to 4hp every 3 seconds.
The amount of ammo a class gets at spawn is now scriptable.
Grenadier can now carry 12 rockets (gets 8 at spawn). He also gets 5 mines at spawn (max is still 8). When spotting enemy armor, it will now name the actual chassis of the vehicle instead of just "armor".
Restrict skid sounds to play only if handbrake is pressed.
Limit horns to a time interval, rather than 4 times per map.
Game music volume is now set by volume slider in options.
First spawn does not take any tickets.
Bots follow your view angles in vehicles.
Ambient Sound Lengths are no longer hardcoded.
Changed the dropdown-box for vehicle weapons to buttons.
Enable APC spawns from the start.
Disabled green background in mortar HUD.
Scoreboard now shows the classes of all players after the game ends.
Player now always sees the chassis indicator for tanks of the same team.
Moved heat capacity from chassis to engine.
Each commander has his own engine now.
Increased the amount of particles that can be sent through the TE system to 4096.
Increased the max engineer walls to 30. Full walls now cost 3 of this limit, 1/3 walls cost 1.
Fixed an issue with commander ML turrets not doing damage when you built them and then changed team.
Made the vehicle preset dropdown bigger so you can write more in it.
Precache all vehicle models on maps where commander exists.
Dead people can talk with alive people.
Teammates are not blinded by concussion grenades.Projectiles (grenades) go through friendly players.
Fixed:
emp_streetsoffire: Fixed crash.
Changing infantry weapons as vehicle passenger works again.
Invalid chat escape sequences are printed back to chat.
Particle tracers no longer spout off attachment error.
Chat window hides when nothing to read.
Crash in spectator.
Crash with the vehicle spawner.
Calculator amount doesn't get reset on suicide.
Can now destroy buildables that have never been healed (issue with solid on spawn).
Fixed issue with sabotage triggered outputs.
Stats saving after a client disconnect.
Passenger could control tank.
Removed unnecessary (un)parenting when getting attachments.
Multiplayer tonemapping fixes.
Unbuilt walls not taking damage.
Fixed bug where player sees mortar shells from a grenadier staying inside his model.
Fix showing default tracer instead of weapon-specific for vehicle MGs.
Scout rifle cycle time matches animation.
Effective turn rate of missiles depending on tick rate.
Resources given from refineries with output greater than 1 weren't scaled properly.
Incorrect starting point for weapon tracer.
Scout silencer not working.