Elva has arrived to Nintendo Switch.
The new version of "Elva the Eco Dragon" is now on pre-sale in the Nintendo Switch store. The game will be at a 15% discount until release.
To carry out the work of adaptation to the Nintendo console we have worked hard in order to adapt the game. Therefore, this is not simply a "port", but many aspects of the game have been reprogrammed, as well as the internal structure of the game itself, in order to make it work perfectly on the Nintendo Switch. For example, the "Turbo" function of the console has been used strategically to be active when is needed.
Elva the Eco Dragon Nintendo Switch version.
It has not been an easy job, on the contrary. We wanted the adaptation to the console to be as reliable and accurate as possible, and this has entailed many internal changes. Changes that are not seen in many cases, but that are there to make Elva the Eco Dragon work in the best way on the Nintendo Switch.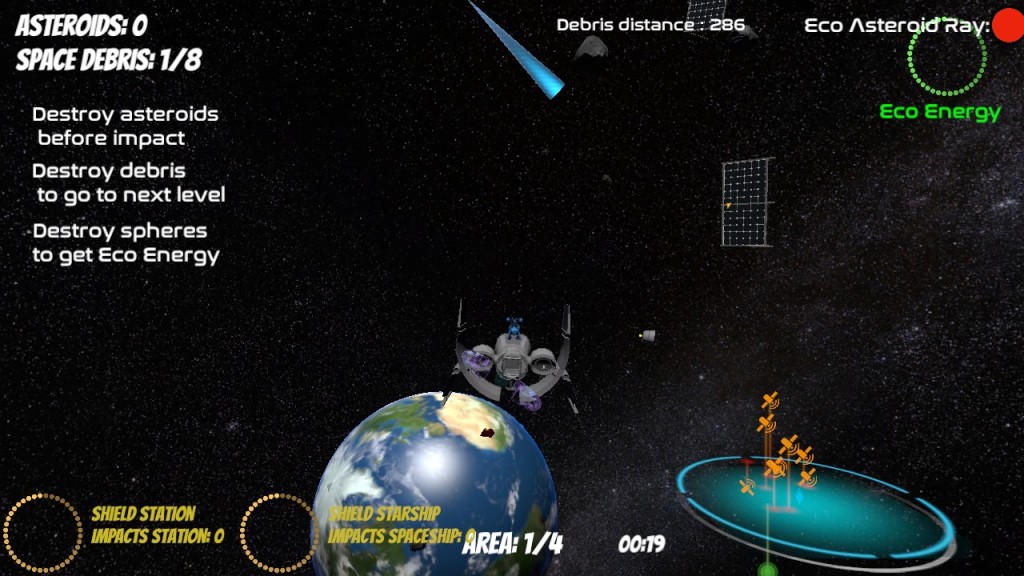 Ingame image Nintendo Version
Elva the Eco Dragon can be played both in handheld mode and connected to a TV. In this second mode the game will offer optimal performance, but in console mode we have made sure that the frame rate never drops below thirty frames in extreme cases, but we wanted that, except for some specific situation of much graphic overload, the game stays at sixty frames. And, as we say, it will only drop to thirty frames in very specific situations.
But the most important thing is the control. The game can be played with the "Joy-Con" of course, but also with the Controller Pro, which allows a more comfortable gameplay. The decision, in any case, will always work perfectly with both methods.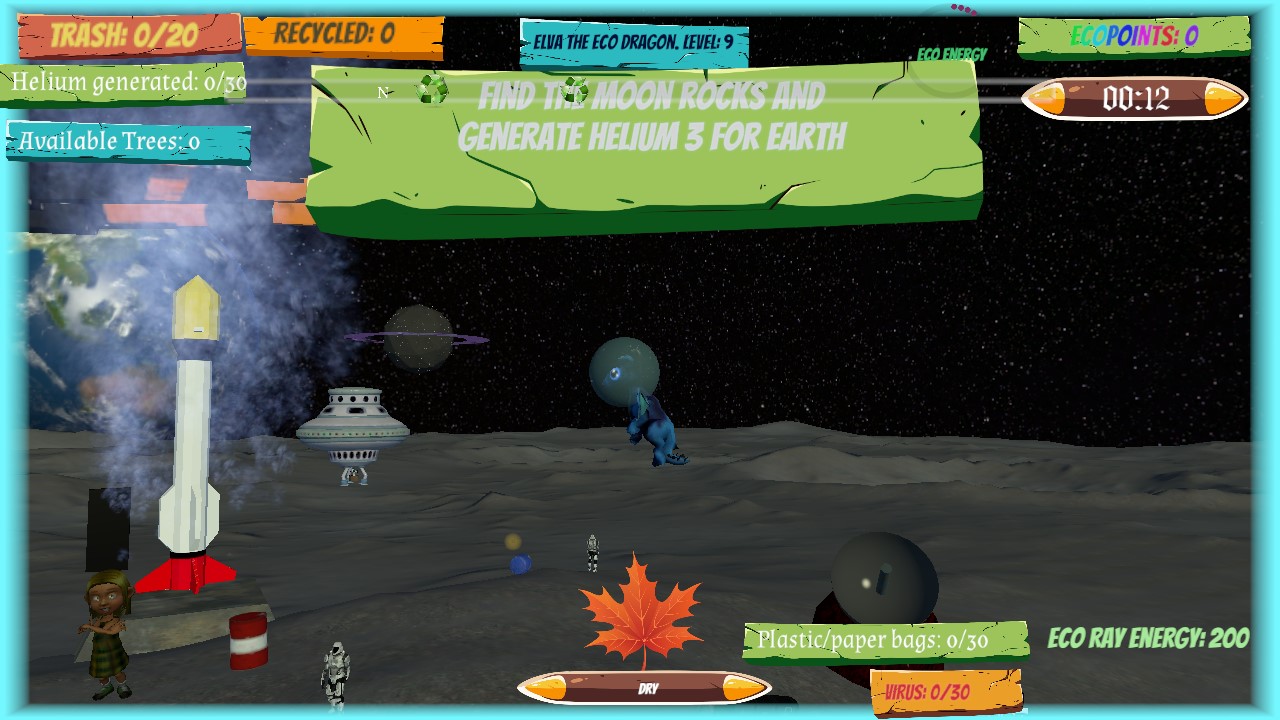 Ingame image Nintendo Version
Climate change, a new way of playing Elva.
But the most important thing is the addition of the new "Climate change" scenario. This is a scenario of a large island, where the player will have to help Elva, as an adult, to overcome various challenges, such as putting out forest fires, also in houses, rescuing animals, and trying to collect all the books that are scattered around the island.
Elva the Eco Dragon wants to bring a message of awareness to all players regarding the importance of cleaning and caring for our planet, because it is the only one we have, and it is worth preserving. After all, losing the forests, the fauna, the flora, and the seas, does not seem like a good idea. We can and should love our world, because it is not only our world, but also that of our children and grandchildren. And, if we want the best for them, we will want them to be able to live in a clean world, full of life and future for all of them. Take care of the Earth, and we will take care of our future.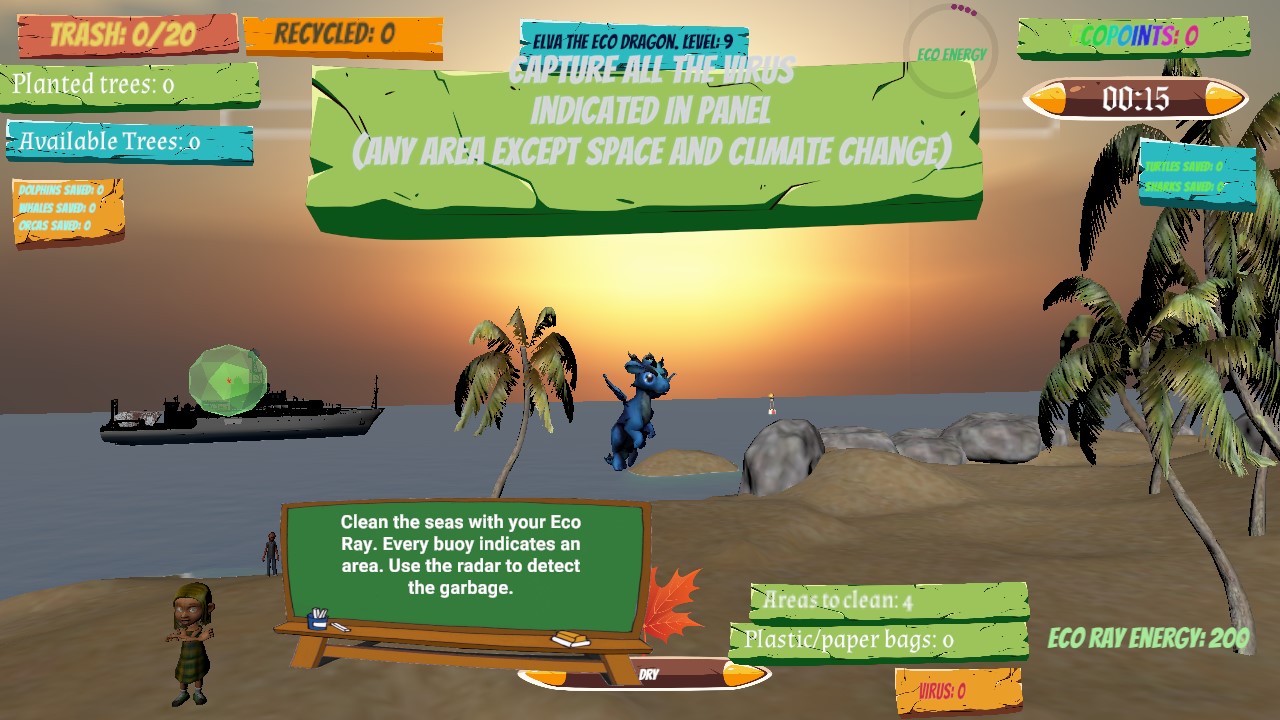 Ingame image Nintendo Version