Climate Change: the time is now.
Version 2.0 of Elva the Eco Dragon is now available on Steam, macOS and Xbox One and S/X Series, with several improvements that have been introduced to increase gameplay and enjoyment while cleaning up the planet.
Now, in addition, we have a new scenario with a very descriptive name: Climate Change.
Climate change: new scenario.
This scenario incorporates, once again, several new features. If we already went to the Moon to clean it, and to space to avoid collisions in our space station, now we return to Earth with a purpose: to protect an island where several fires have broken out.
These fires occur both in the forests of the island, as well as in some buildings in the area. We will have to put out the fires with the help of Elva, who will throw immense amounts of water to extinguish the fires. Elva will also be able to get more water from the pools in the area, as well as from the sea.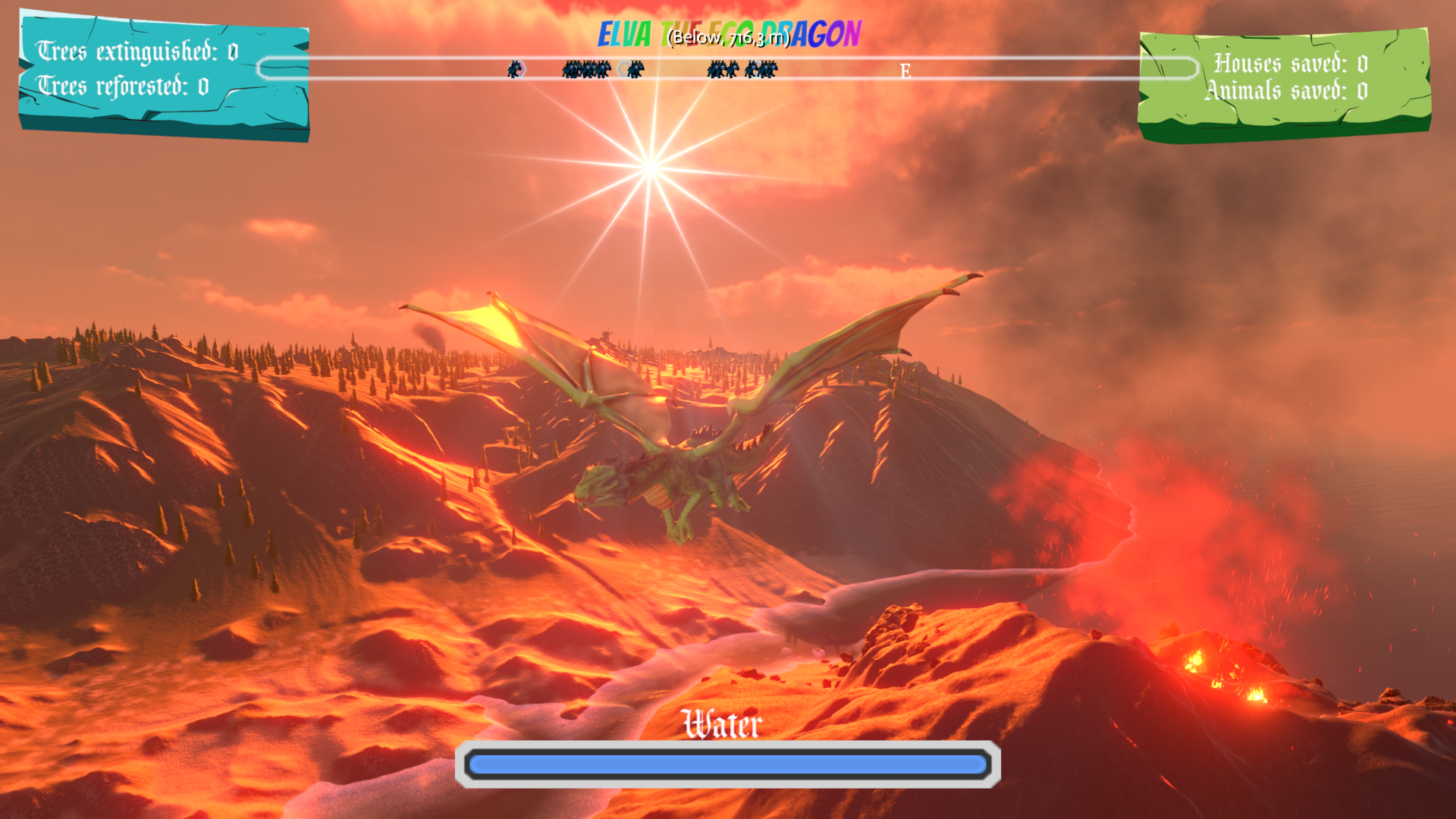 Protect and rescue animals.
Another important mission to perform is to protect the animals on the island. To do this, we will look for the animals and save them by throwing an energy sphere at them. This sphere will capture the animals and transport them to Elva's spaceship.
To find some animals that may be injured, we will have the help of Athene Noctua, an owl that is able to detect which animals are in danger. Saving us will give us a great score and will allow us to increase our record.
Also in the scenery we can see an active volcano. This volcano will play an important role in future versions of the game.
Now released on Xbox, Pc, Mac, soon on Nintendo Switch.
Elva the Eco Dragon 2.0 will also be released on Nintendo Switch. We are currently in final testing. The game is already available in English, Spanish, and Japanese.
Thank you very much. And don't forget: taking care of the planet is taking care of our families, and the future of our children.