Hello ModDB
Yes it is us once again, the Original Studios team bringing you more updates and info on Elementary School Warfare! We have been working 24/7 to bring you the latest content updates and information about the hips and happenings on planet Original Studios. We have some really interesting content to show you in this update as we have have been racking our brains to near death.
Before I continue with this article, I would like to say bloody well done to the team for all there hard work. It is funny seeing how we have progressed over this small time period of all of around 3 weeks and you all deserve a dam tasty beverage and a cookie to go with it!
Right so here is the news!
Lewis Turner our resident concept artist has been keeping busy and has come up with a bunch of new concept ideas, some of which we plan to use and some that we do not think we will use. However, we have decided to see what all you lovely people think of the characters. Tell us which ones are your favorites and that you would like to see in game. There is a character in there that should not really be there, but lewis is obsessed with this sci-fi goddess in kind of a inappropriate way, if you can guess which character that is I may even give you a cookie. All the characters are fictional or as lewis has demonstrated, plain stolen but one is not, can you guess who it is?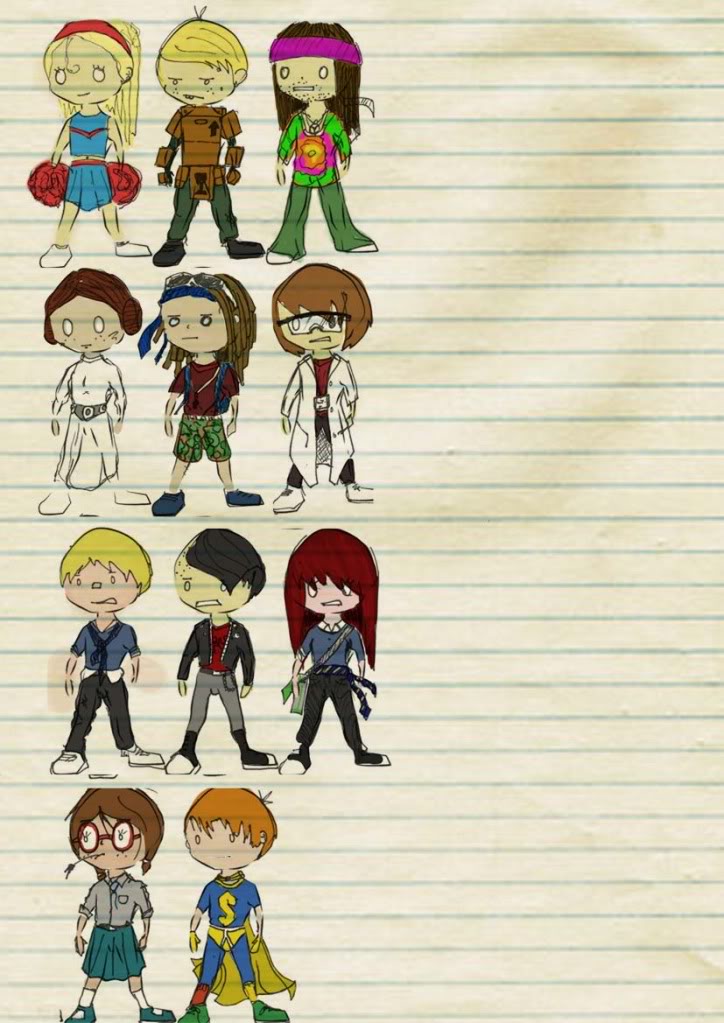 Lewis has also been working on some weapons for our little motley crew of characters. These are some of the concepts he has been working on.
Lewis has created this water rifle based on a XM8 assault rifle.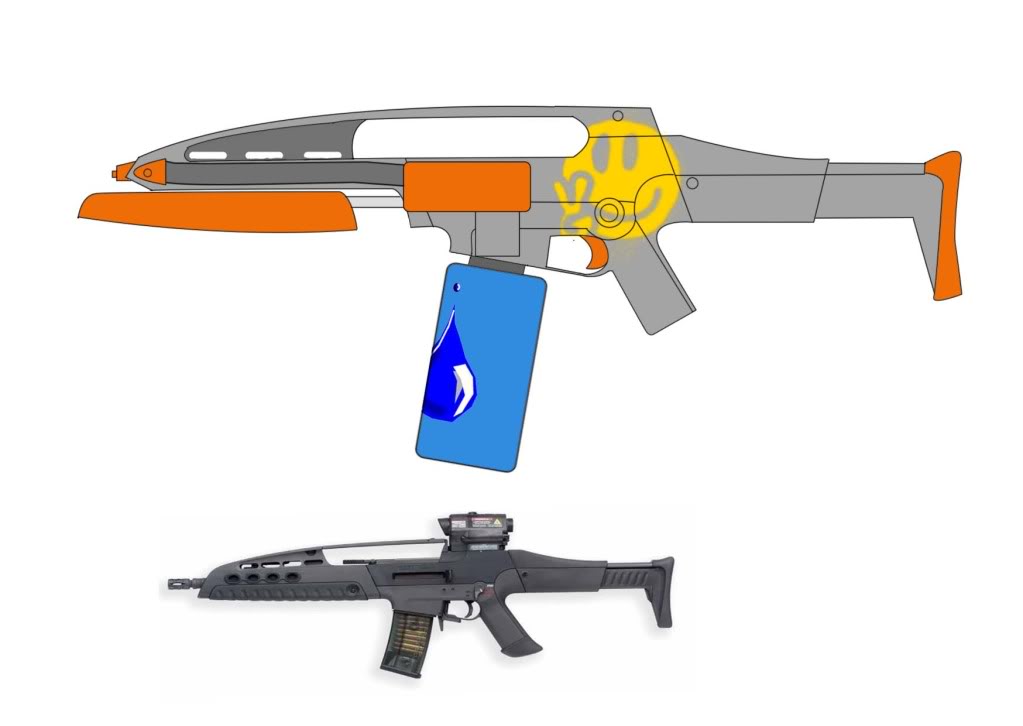 This is one of Lewis's crazy own custom made designs.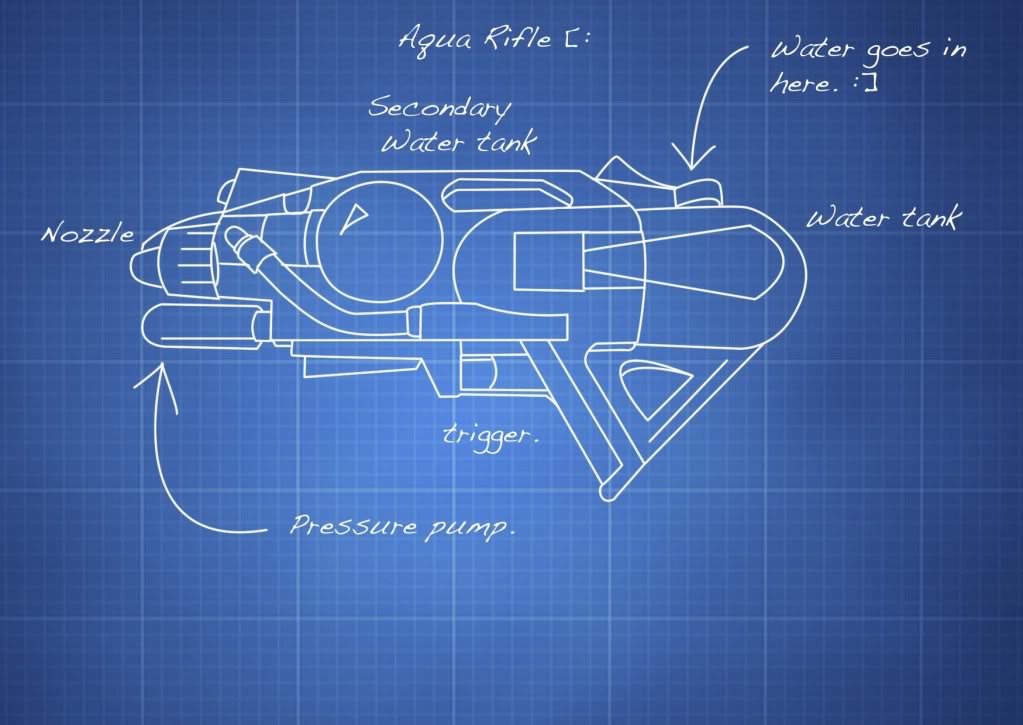 And this is Lewis's Bazooka Water bomb launcher.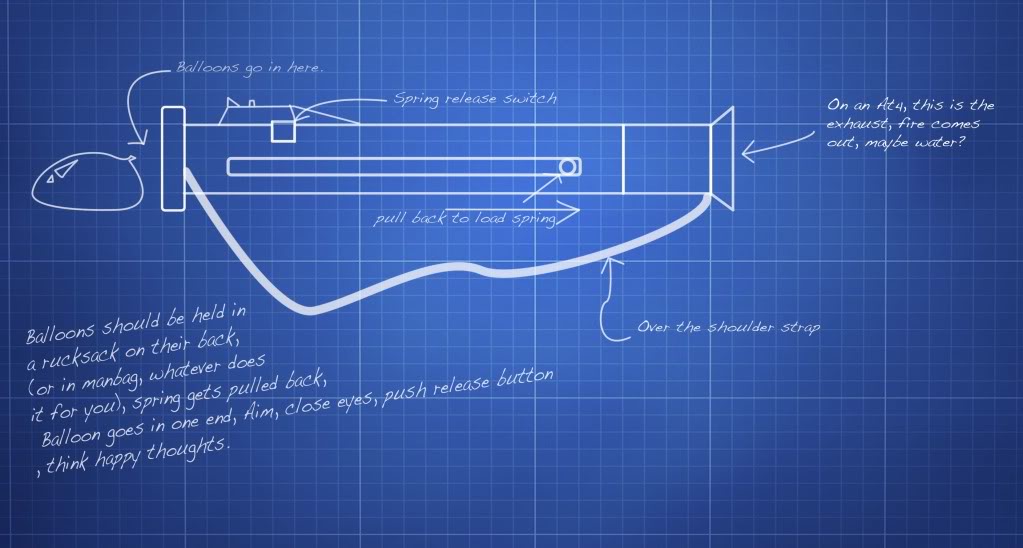 The second head of operations on the project, Kevin Bryant, wanted in on the action as well so he has designed his own water shotgun that he will be modelling over the next few days.

Aaron Lewis has now textured my personal favourite melee weapon of choice the baseball bat!
You can't beat the classics, can you?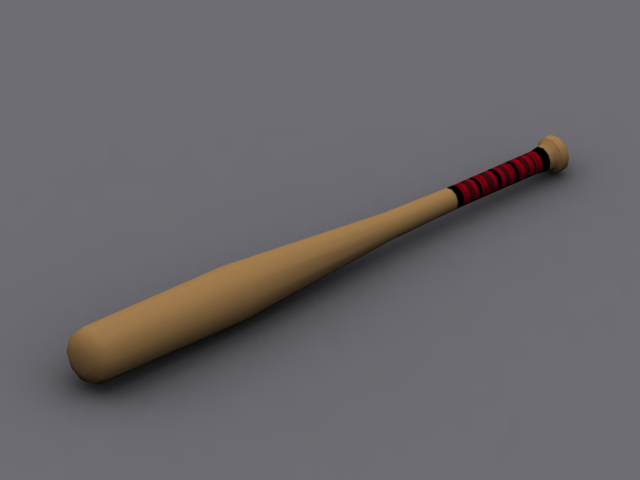 We have another new member to the team, our new mapper Lincoln Li. Lincoln is working on the playground map as we speak. Footage of this map will be available in the coming weeks so that is something to watch out for! Stefan Dinkelberg is getting closer to finishing our appropriately named Class room map. It is currently being textured and the appropriate props being added. We will bring you a video update as and when that is completed. We are, however, still wondering if you guys can come up with a better name than "class room map" for this map. So if you can think of a better name please get on the profile page and let us know what you think it should be called!
We have been toying with the possibility of including a small vehicle section into some of our maps. Bass Dekkers has started modelling one possible vehicle (shown below). This is only a work in progress and is not the completed model but it is to give you a idea of what kind of vehicles we are thinking of implementing.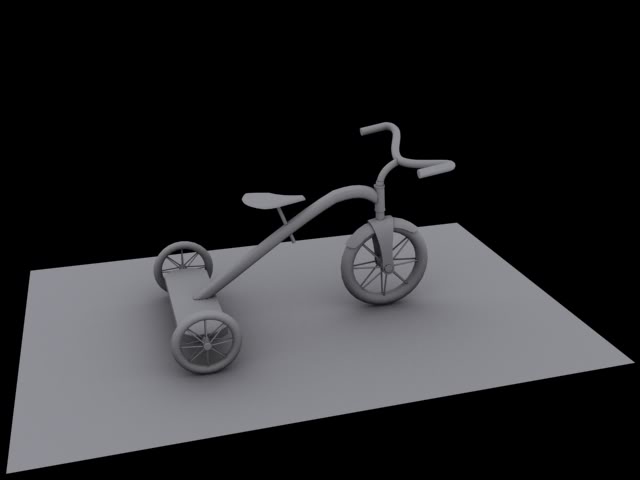 If any of you have any ideas as what kind of vehicles you would like to see in the game please let us know. We do not bite! Who knows if it's a good idea it might get put in game and you can say to your buddies "Hey, see that awesome looking vehicle? That is there because I suggested it!"
We love to hear what you guys think and also what you think we should add to the game, so please do not be afraid. Post up on the profile page and let us know what you think of the project and how you think it could be improved.