Hello people of Moddb.com!
At planet the Original Studios we have been working our little butts off on some more stuff from Elementary School Warfare for your viewing pleasure!
The modelling process is moving along very swiftly and I have to say I am really pleased with the teams dedication to getting work done and getting it done to a high standard, so thank you everyone on the team for all your hard work so far.
We have a new addition to the team the wonderful Stefan Dinkelberg, Stefan is working on a map at the moment and I must say he is doing a really awesome job of it to, he is however ill at this time so he is taking some time off to get better and get geared up to finish our first map that will be released to you guys hopefully in the next month or so!
We have found a man who comes from what appears to be the future as well he goes by the name of "Aaron the modeller max man Lewis". Aaron is or new addition to the modelling team and he is making a impact on us already, for one thing he can tell us the future as he is from New Zealand so he is like a whole 24 hours ahead of me which really is confusing sometimes. His latest model for the game can be found in our image section on the ESW profile page.
Our lovely lady modeller Michelle Morger has been working her self into a early grave to show you all the progress that she has made on the new design for one of our character models, she has done a fantastic job and will be finishing the textures off this week, she will also be working on the rigging and animating of that particular character and we will be revealing the animations as soon as they are ready.
Model by Michelle Morger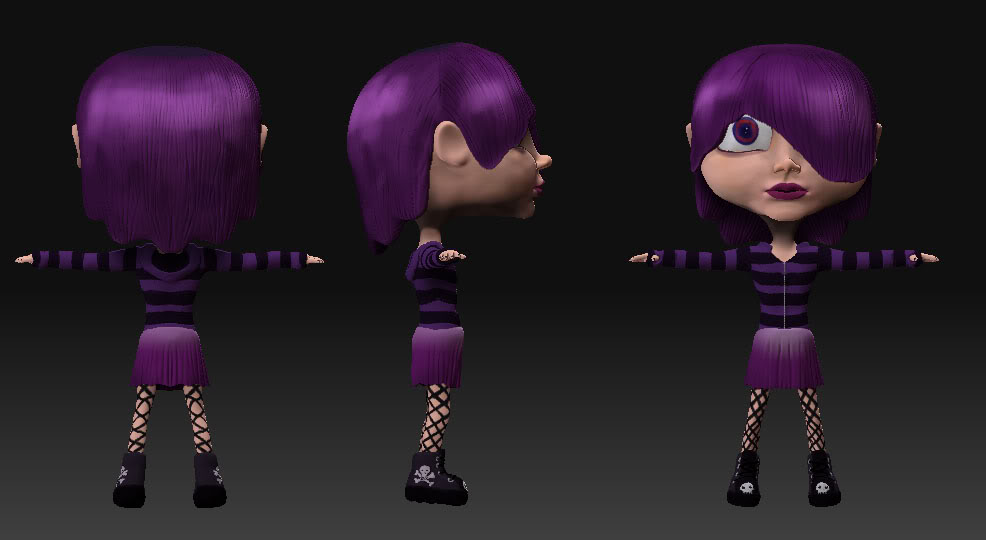 Now I was going to reveal the next model from Bas Dekkers in a few weeks as its not textured but I was to dam excited at it not to. So here it the 100% totally epic model for the playground map
The Adventure Play park! by Bas Dekkers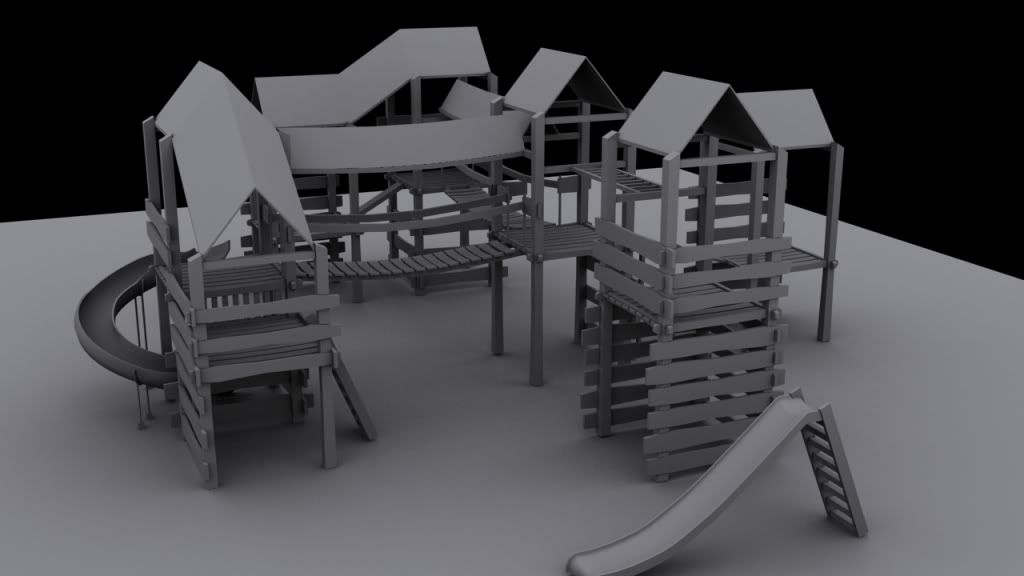 This model is obviously not texture but we are adding more content to the play park section of the playground so he is waiting until it is finished to start the crazy big task of texturing every single piece of this model, wish him luck guys! There are lots more models to view on our profile page so be sure to check them all out as our modellers are working them selves silly to bring you lots of lovely nice things to look at.
We are still looking to fill some positions on the team these include:
Prop Modellers
Animators/riggers
Environment artist
Texture artist
Please if you are interested in applying for any of the positions posted please do not hesitate to get in touch with me and the team directly on our email originalstudiosteam@gmail.com