Our big day has arrived.
Edge of Eternity's campaign on Kickstarter just started today. It's a big step for our project that we've been preparing for weeks.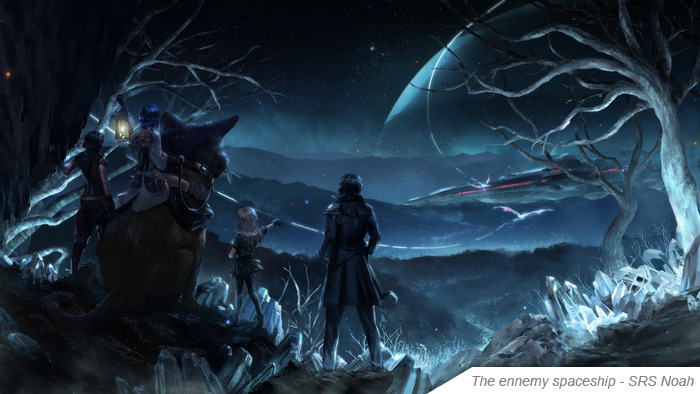 We're not arriving empty handed. Our crowdfunding campaign comes with a very early first demo the four of us designed to give you a preview of our ideas. You can download it on our Kickstarter page and enjoy several hours of fun on the lands of Heryon.
It is available for PC, Mac and Linux.Remember this is work in progress and we are looking forward to your feedbacks on the Forum or our Facebook Page.
We hope many of you will choose to back us and to spread the word all around. Help us achieve our goals and reach our main objective: funding our partnership with Yasunori Mitsuda.