Welcome in another After the Fall update. Today we will show you a few of the ECF infantry units.
The first is the "Rifle Soldier".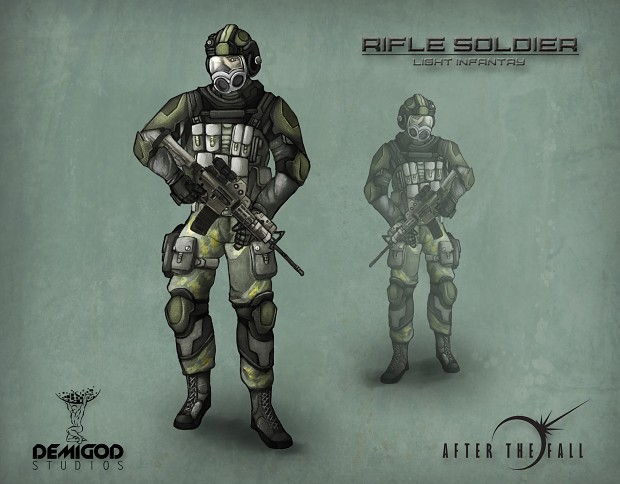 It's the first unit you will be able to create and although alone is not much of a threat in groups they can create a lot of trouble especially to the light Manticore units. They rely mostly on their ability to attack the enemy from a distance and this gives them a small advantage compared to the Manticores.
Next we have the "Mobile Assault Soldier".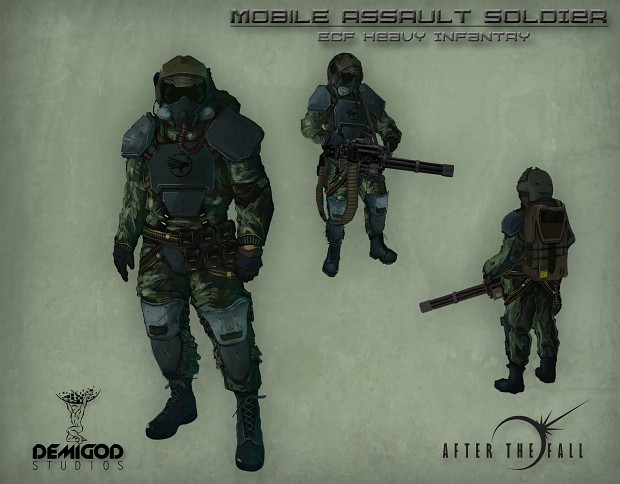 This is a heavier infantry type with more firepower and more armor. The "Mobile Assault Soldier" cannot take on the heavier Manticores but for the light and few medium sized enemies he can handle well especially when he is in groups with other supporting units.
The last infantry unit for today is the "Heavy Duty Soldier".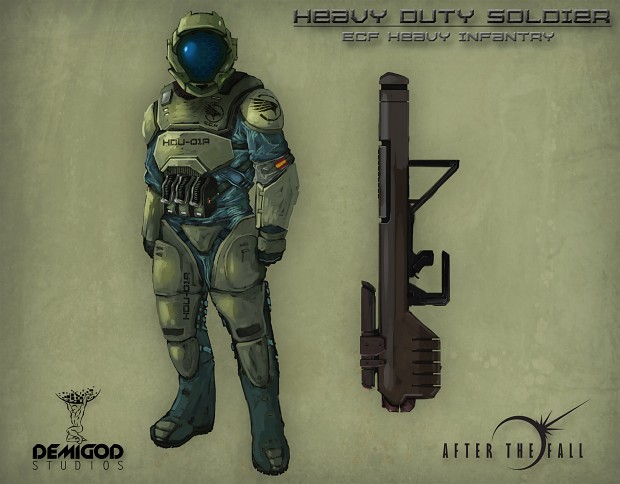 He is the only infantry unit that have enough firepower to take on heavier enemies if grouped in large numbers. They have more armor than any of the ECF infantry units but it is enough to protect them only from light enemies. This is why they should always have support from armored units. The "Heavy Duty Soldier" is also capable of destroying enemy buildings so he is considered a relatively cheap and valuable solution.
Next time we will show you some more in game models and how the original concept looked compared to the final model that will be in the game. Until then all the development team will wait you in our forums to hear your thoughts,ideas and have a good time.