I would personally like to apologize for the lack of updates on the game, so here is one big update for every one of you, take it as an early christmas present from us.
First of all, we will be doing a Q&A which will be separate from this. It might have the same content or it might not. Let's hope that most of the questions won't be too much related to this article. Also, our team has been really busy with their personal lives which has partially been why the updates have been late; however, I hope you will enjoy this update.
To begin, our level designer, 'Morpheus', has created a base layout of what our pre-alpha map will be which only has the basic textures and layout. When we start pushing out buildings and environmental models 'Morpheus', 'Gilgamesh', and I get to start designing what it will look like. Once we get everything done and the pre-alpha is ready to roll out for the team, we will be showing everything we have; but, for now, here are some pictures of the map: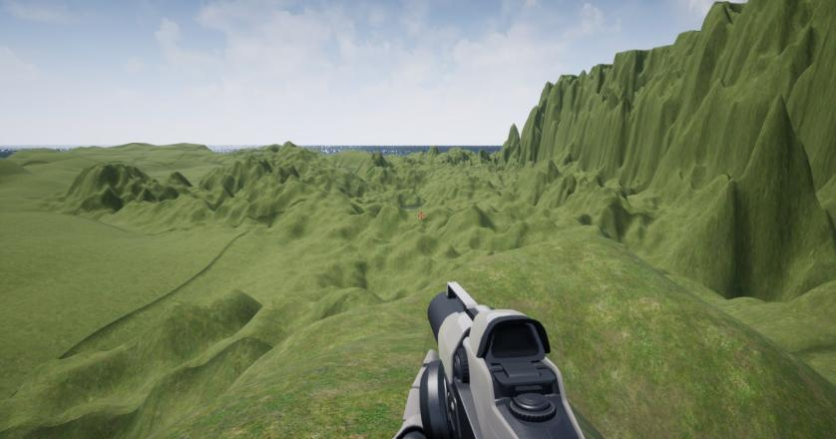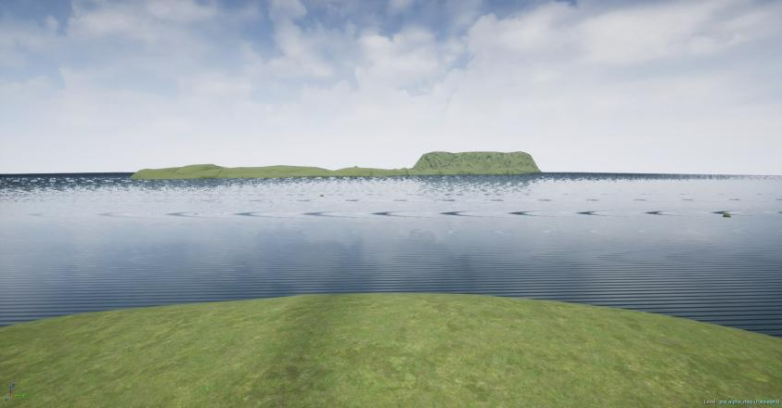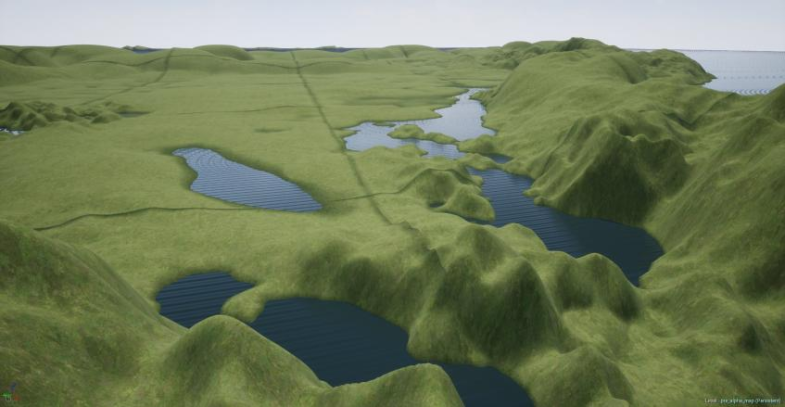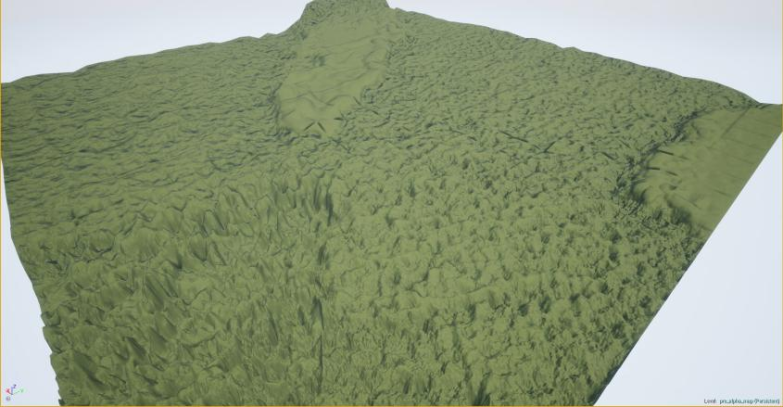 Above you can see the current base map is 10 km x 10 km. For the final relese, the map is expected to be around 50 km x 50 km. To get to this goal, we will slowly be increasing the size of the map as we get to certain phases. For example, one can expect the closed or open beta to be somewhere around 25 km x 25 km. The last picture shown does not contain water; however, the water will be re textured and will have the correct physics.

Now on to the second thing, we have acquired our server and we will be doing a migration of our files and databases onto that, making it easier for us to work together and take load off of my personal computer, this will also allow for me to start transferring the server side onto it so that I can fully start testing and creating a server for the game and establish a client-server connection.

Next, our artist, 'Grimm', has created some digital concept art for us which we are very excited to share with you! Here are a few.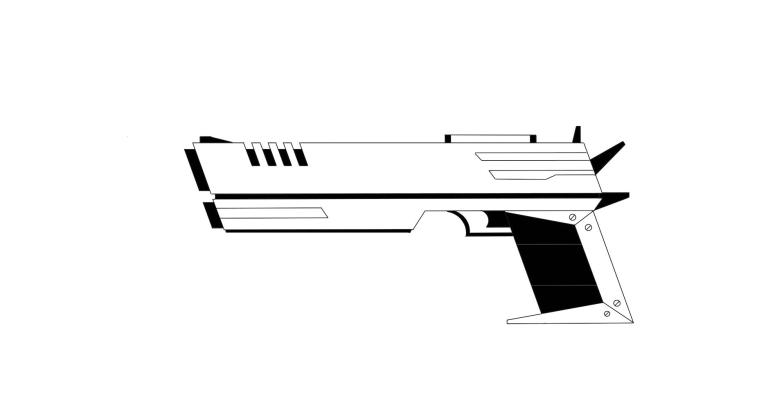 Here you can see a concept for a possible starter cyber pistol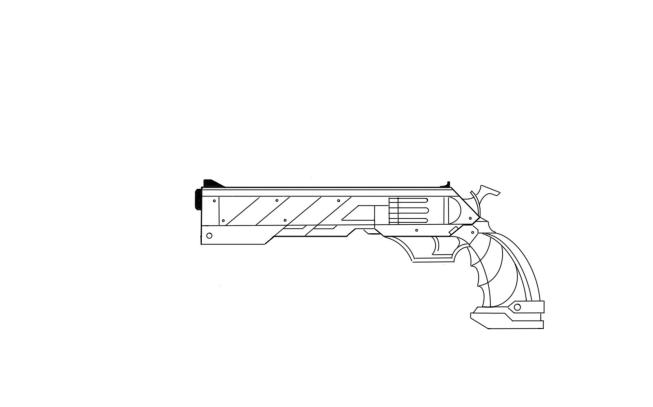 And here is a dark cyber revolver which is currently being worked on by our modeler 'Gilgamesh'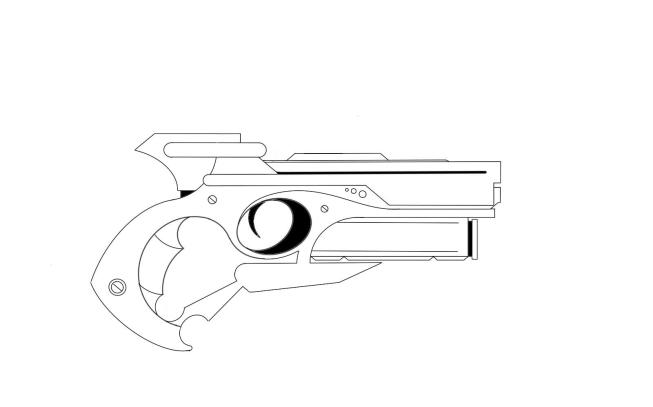 For this we currently don't have a name for but the one working on it would be me


Our modeler, 'xXwynterwolfXx', has also done quite a few environmental and man made models (most of which I will be showing in the next update which date is yet to be determined).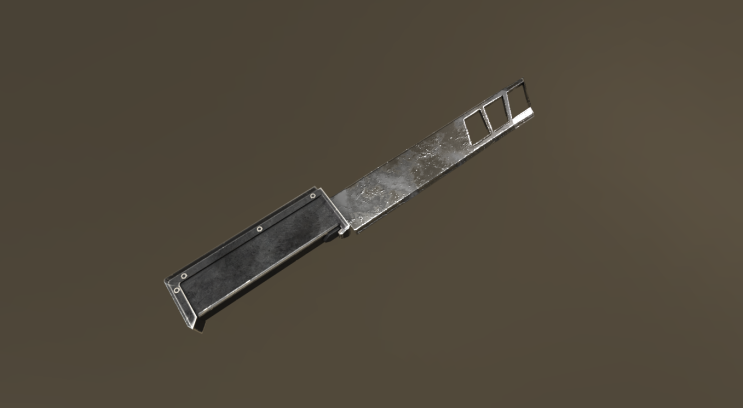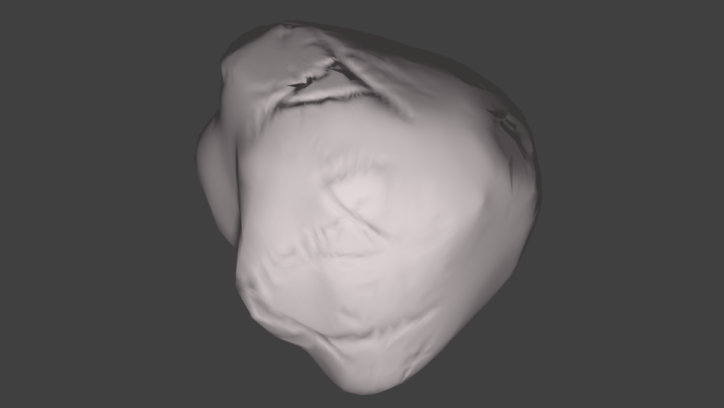 Finally, I would like to inform you that I hopefully will be able to show our questioning system that I have been working on for quite some time. It has been broken and redone many times, but now it is fuctional. I am also glad to inform you that the base of the base character selection and creation has been done. This allows you to have a race selected and a name given which will then be updated into our database and will be shown in the character selection screen along with xp and level. Location is being worked on, but it will be an easy job to complete. I will not show those until they start to look pretty in my eyes.

I hope you have enjoyed this update and I thank you for your time on reading this; and by doing this, you support us. Feel free to ask any question in the comments about the game or anything else you think we might be able to answer.
And in case you don't hear from us before the end of the year: From all of us on the Development Team to you and yours, Merry Christmas and Happy New Year!

~Draugole from Hidden Network Games