New Early Beta Footage + Demo
I went ahead and implemented several new features in the game. The latest demo reflects everything that's very likely to be present in the final build. The development of Omega, is a challenge of its own. How to deliver a classic indie JRPG with the visuals that are expected from gamers today? The perfect game must be both visually and mechanically engaging, not too long, not too short. Balance, that's the most important goal behind this project.
The Plot
If I were to summarize Omega's plot, I'd call it cheesy and cliche. In terms of story, the game will feature none other than the stereotypical villain attempting to rule the entire world. What will define the game is how the story is told, the narrative, and presentation.
This isn't the average teenagers gather together to save the world JRPG. This is a very complex and dark story, where the heroes are mostly in their 30's, with the exception of a few. Another thing you'll notice, is that every NPC has a credible background. Everyone has something to contribute towards the story, each one of them are worthy of a chat. None of that filler stuff commonly found in games of this genre, 'the sky is so blue today' or 'my belly hurts' nonsense. Each NPC has a purpose, you'll most likely find it rather rewarding to actively engage with them.
Also, you'll notice you are not alone exploring the world. You'll cross paths with many strangers. At times, in multiple occasions. They'll simply run their natural course as you play through the game. Some, could even lead you into hidden locations you likely missed at first glance.
There's much to be discussed about the game's plot in future articles, and to be frank the story isn't fully written yet as I'm not following a script. Since the game's realm has existed since 2016, when the original Knights & Legends tabletop game came out, I've been having an easy time creating the story one block at a time. What's rewarding about this method is that the game's direction is completely spontaneous. If I'm in a lively mood, I may create a humorous quest. If I'm feeling a bit down, I'll create something equivalent and so on. Another thing to keep in mind, the game introduces edgy topics in order to enhance immersion to its fullest. These events aren't too graphic, perhaps slightly 'suggestive' at best.
Available Now: Early Beta Demo
Graphical Improvements
For the Early Beta Demo, I extended gameplay for an extra hour by adding many new areas, quests, enemies, cutscenes, new items, and much more! While max level is capped at lv. 8, this beta release sorta works as a judgement demo for your evaluation. At this moment, the game is roughly nine months away from completion, and there's still some room for improvement. However, the order of events will likely remain as you see in this demo. Any changes to the featured content would likely be cosmetic or code related. That would include tweaks to lighting and other post processing screen filters.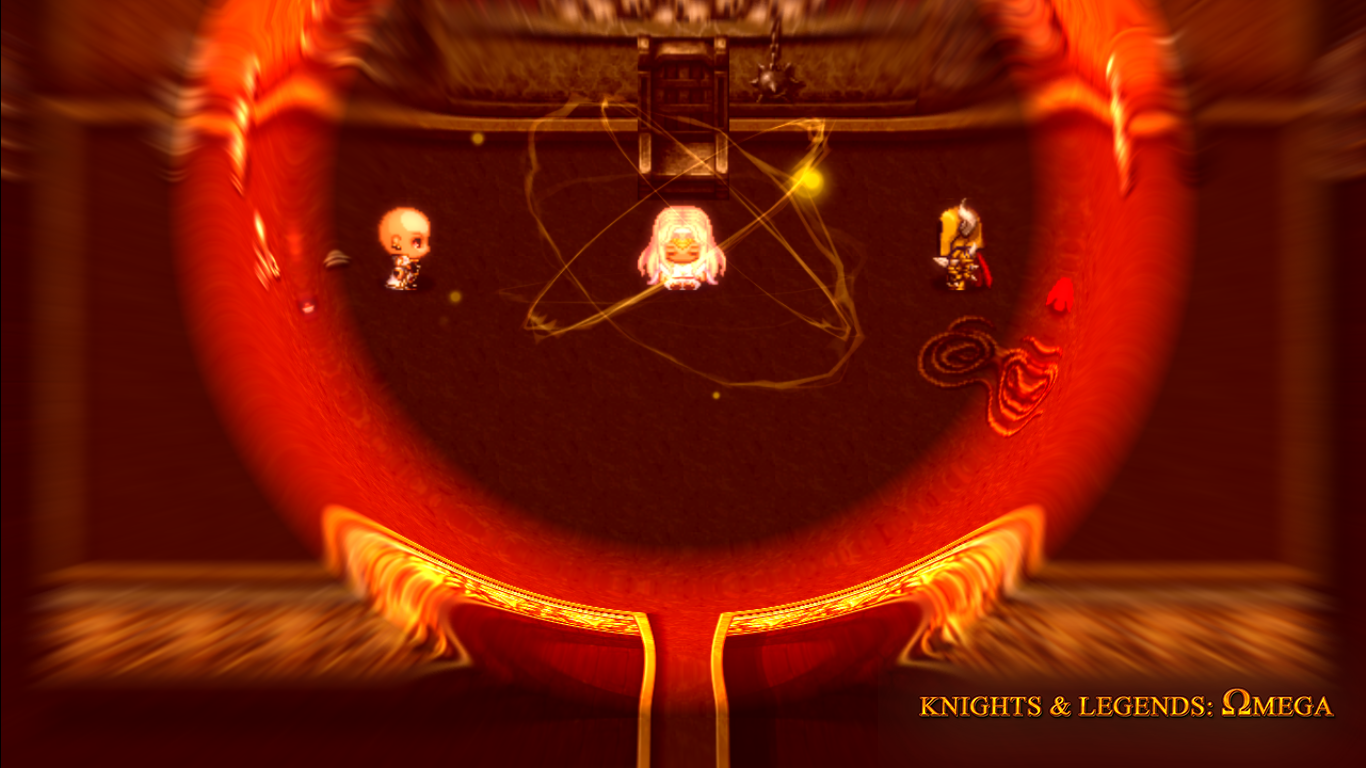 Valkyrie, produces a powerful lightning burst in order to defend herself.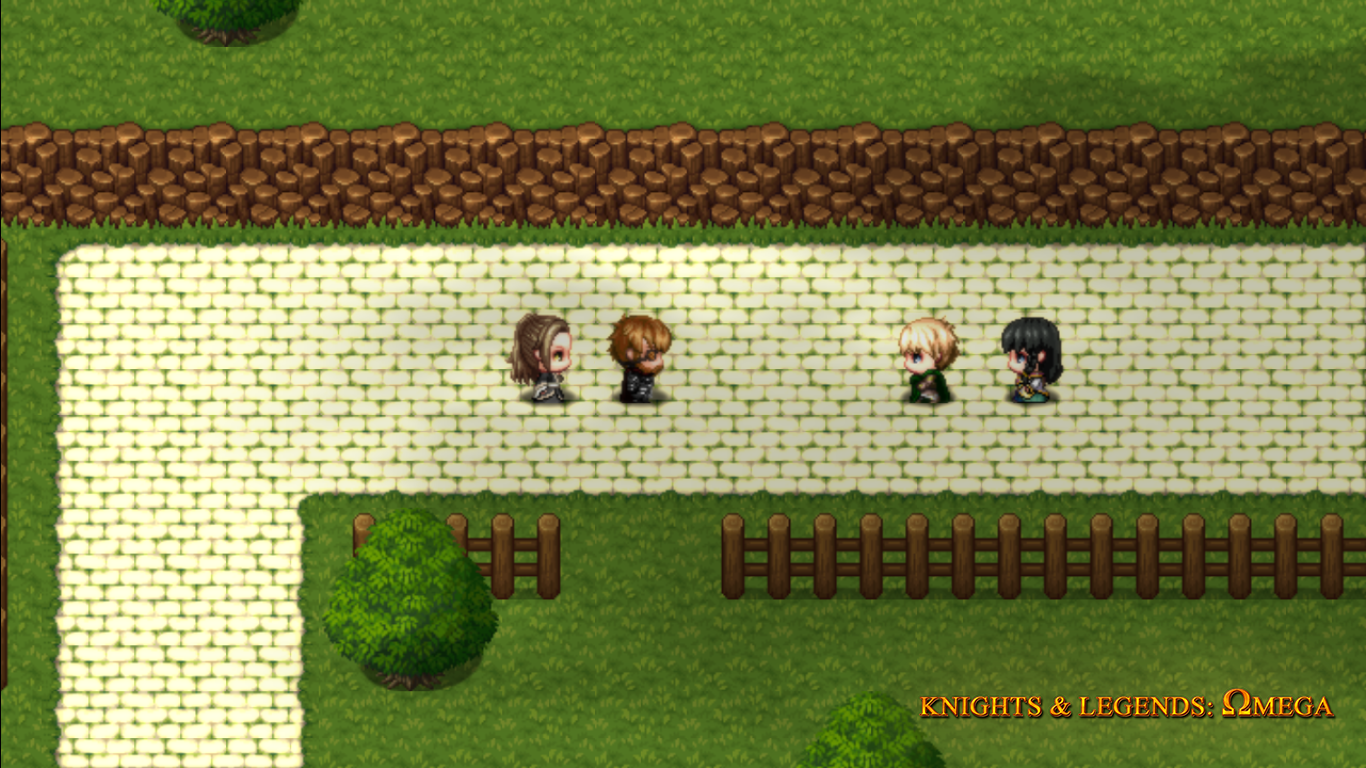 The party stumbles upon a noble lady and her escorting knight, while heading towards Loriwhyn.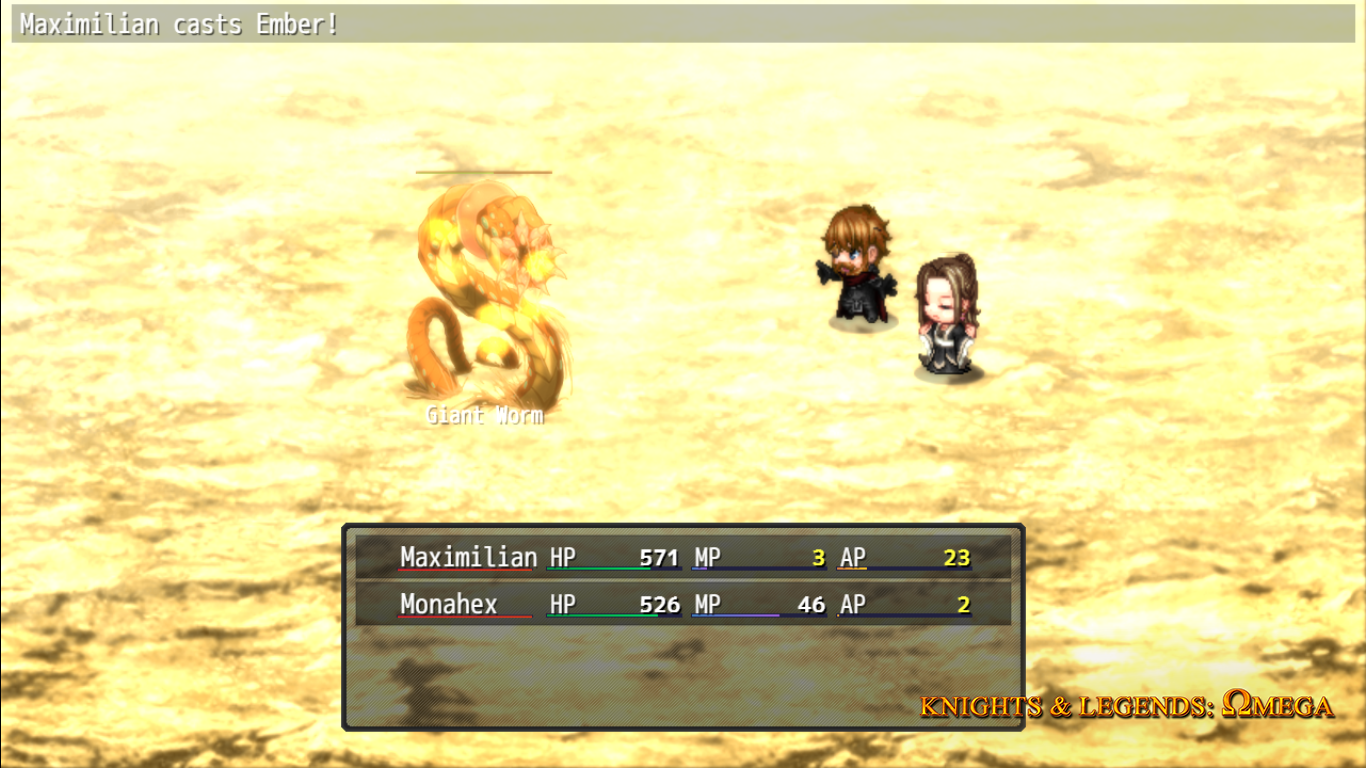 Visually enhanced sprites featured in Omega Mode. Classic or Omega? The choice is yours!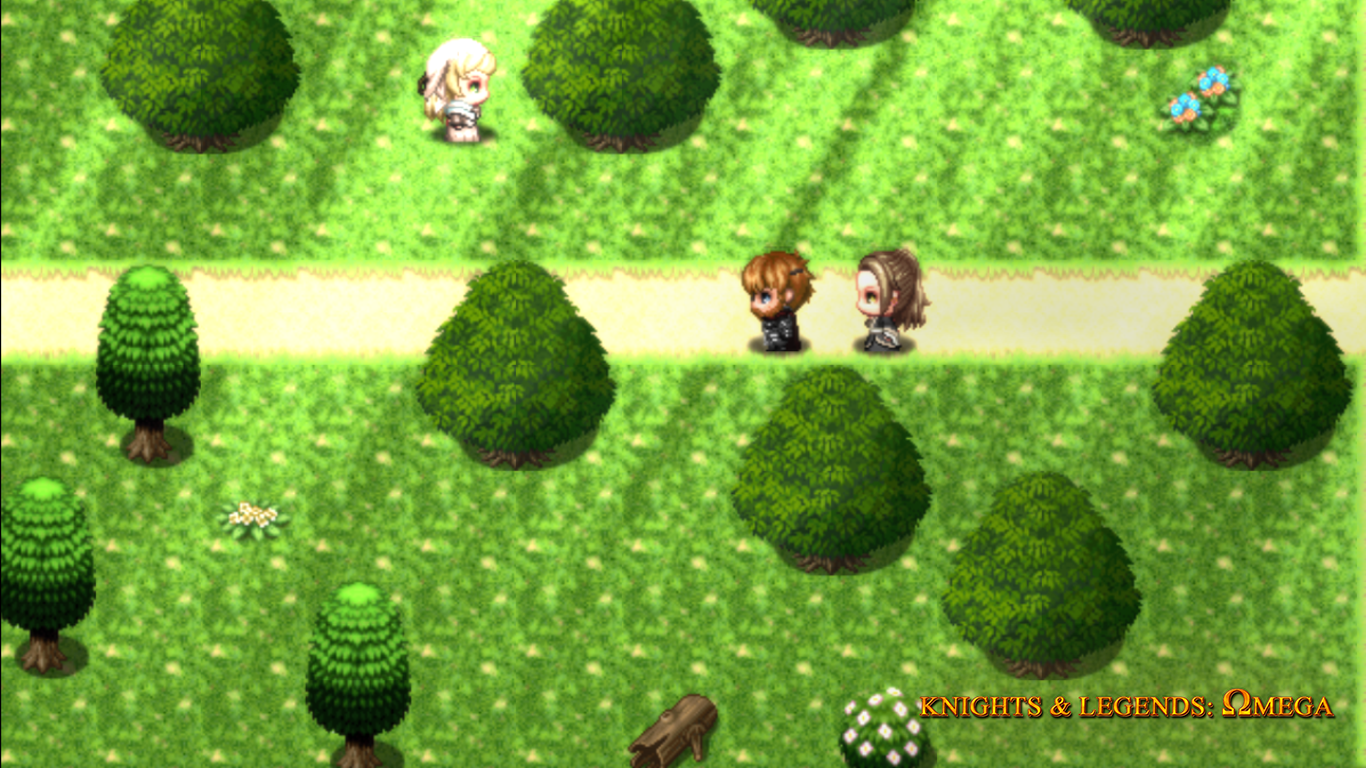 Godrays, color enhancement, water displacement, and many other visual effects were added to Omega.
More screenshots will be added soon, thank you for your patience. As the game is now officially into beta, you'll be seeing a lot more shortly. I'm a little behind on the official website, and you can find the most relevant news about Knights & legends: Omega at IndieDB. But in case you really want to pay the site a visit, you're welcome at Knightstabletoprpg.com 24/7.
Kindest Regards,
Felix, J.