We thought for a long time, and decided that we should remove the "Early Access" mark from our game. Of course, we understand that its development is still far from complete, we know that players have a few technical problems, many players complain about the behavior of the camera of the first person. We don't even think about stopping work on the game, constant updates and improvements will come out, but there will already be a full-fledged game released from early access. For 4 months, much of the game has changed, much has been added and improved, more things we had to completely remake. Now most of the complaints from the players come from the lack of online play. I want to remind you that originally the game was conceived for fun in the company of friends, but we understand that it is not always possible to get together and play together.
In order to slightly increase online, and also in honor of the release of the game from early access, we launch a giveaway, and also launch a sale in the Steam with a generous 30% discount.
Also we shot a small funny trailer for the game:
Some information about the big update, which we prepared for the release of the game:
- We added a huge bunch of decorative caps for all our characters. These items are scattered across all two maps, some are very simple to find, some harder, and some were hidden from your view very reliably. Collect a complete collection of hats, but remember, only one player can take the same hat per session.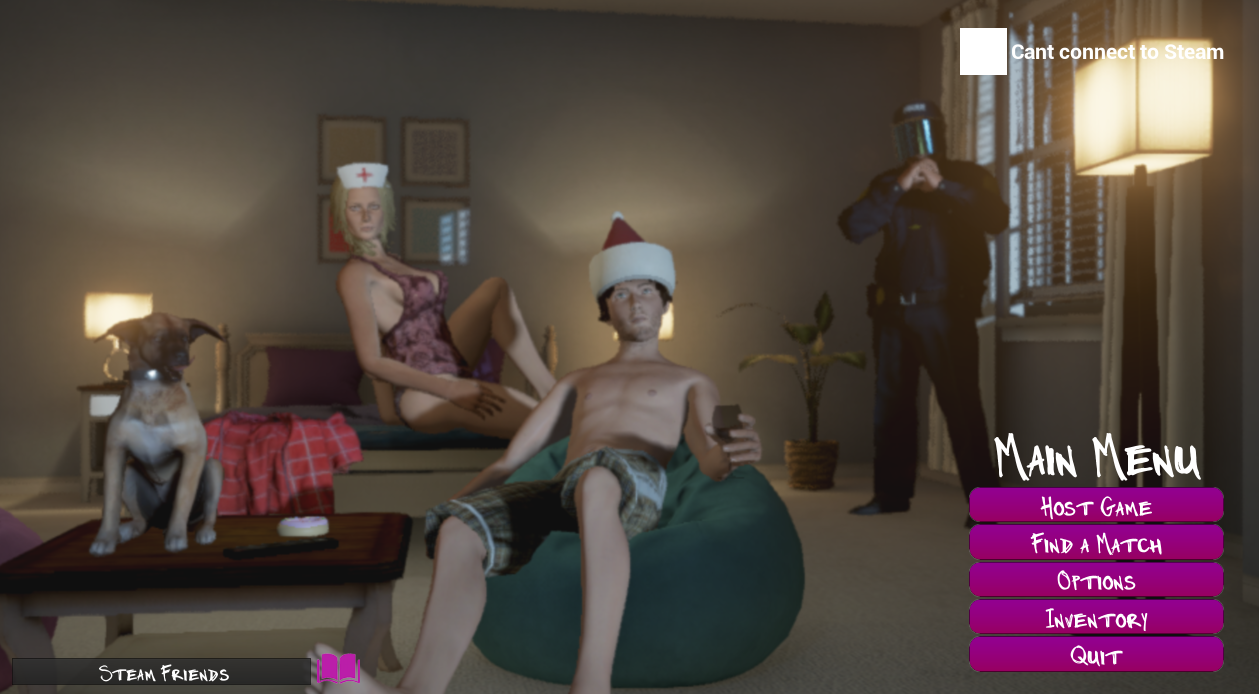 - Players could notice that the dog very successfully could block other characters in the rooms, thus spoiling the game to other players. But now, with the help of an effective lover's kick, he can send a dog down, and calmly run out of the trap (not only wife should suffer).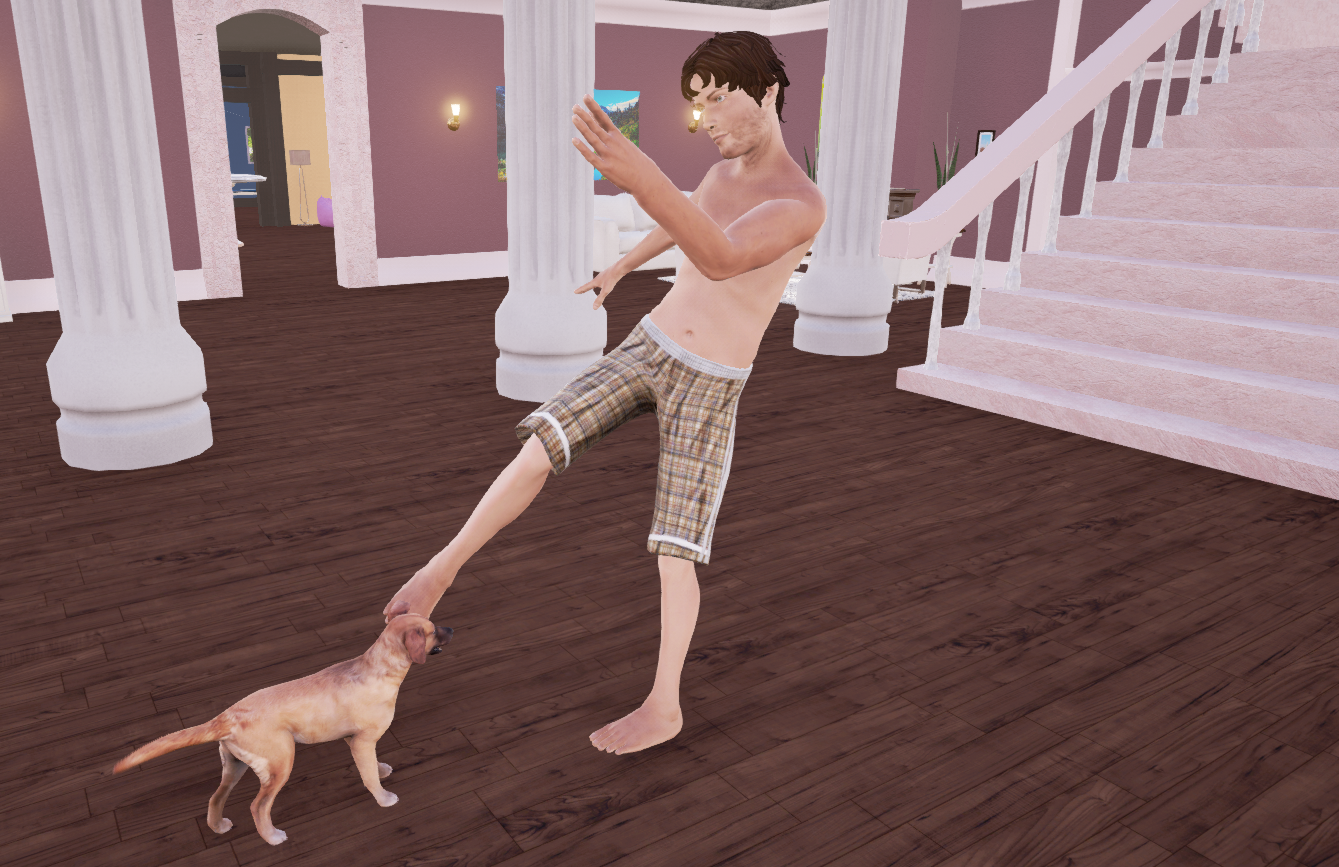 - Husband realized that the "adult toy" of his wife could be used to punish cheaters
- The car! Honestly, for a long time we argued about whether to introduce it into the game, but still decided. Why did we decide? Because it's fun! Run the second map, go out into the street, open the garage, and go! If you run away with a car, you will not even need your clothes - demolish the gate, and get away. Only neatly - The car is very fragile, and can break, from a well-aimed shot from the shocker, for example.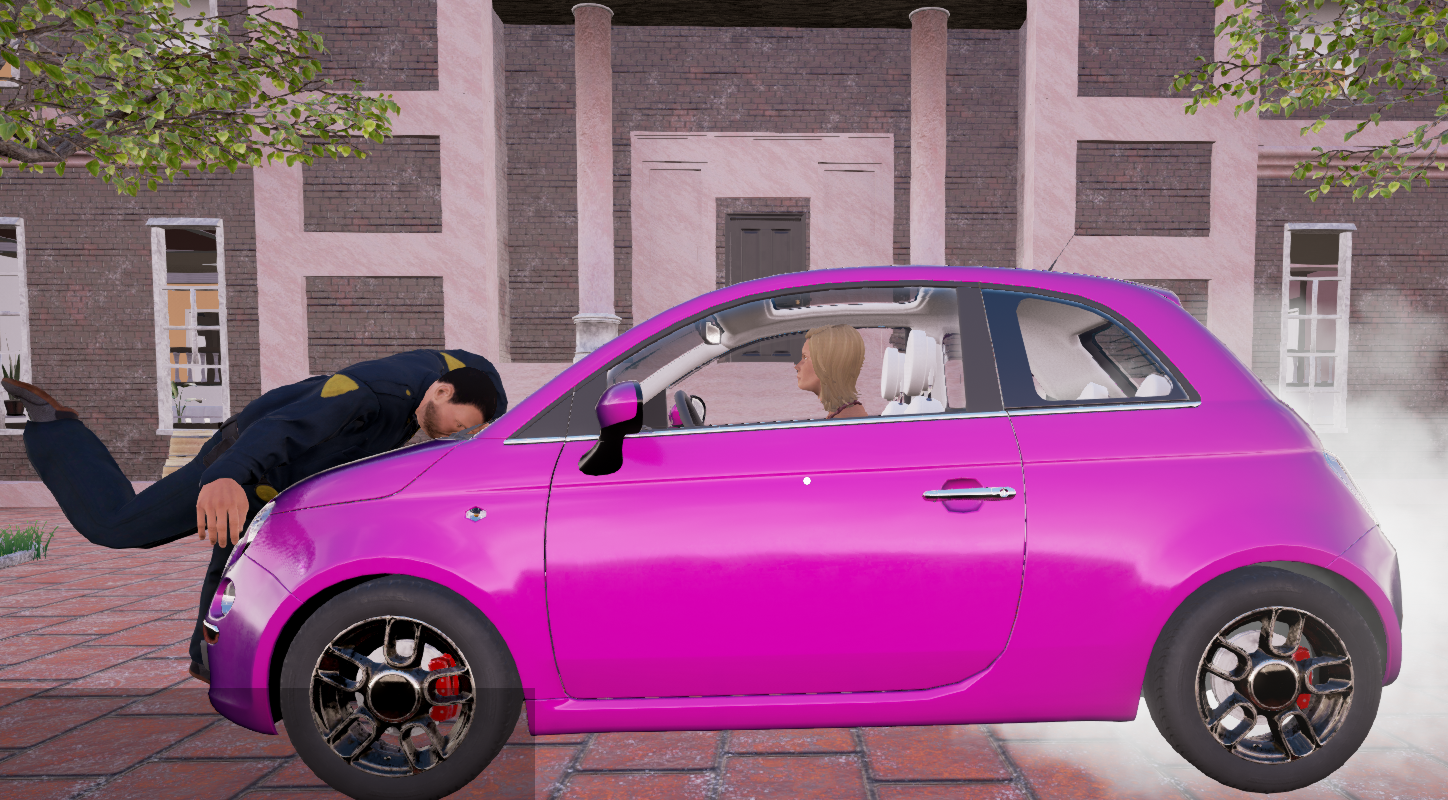 - Also we had to remake the options menu, there are now more settings, you can change - FOV, for example.