Good day everyone! As always we have been very busy working on Dustbowl and the finishing line is just in sight! We're real excited, the game will be going into a big testing phase very soon and we will be looking for people to help us test and get Dustbowl up to scratch!
I've been finalizing a lot of things and cramming in the last bits of art. We had a solid week of quest writing and coding, the game can now be complete with 3 endings for the player to choose! In the main story there's about 20 quests in that chain which have the player wandering the highlands and lowlands of the wastes. We also have a number of really cool side quest ad large mutant encounters!
More weapons have been going into the game for the player to use, AK47, M16, M60, Flame Thrower all with unique sounds and effects.
Another new feature that's been added is a simple crafting system that can be accessed via workbenches that can be found in various locations. This isn't minecraft, you simply convert groups of junk into usable items. Currently you can build: Bandages, Medkits, Med Hypos, Armour Repair Kits and Multi-tools (our version of the lockpick).
We also have a good umber of enemies now which I can't wait for people to encounter. Speaking of encounters...we also have more random encounters that can be discovered in the wastes...from travelling traders to abandoned vehicles.
The random areas of the map which can be explored are all complete, the map is a huge, vast area and there are now 51 locations that can be explored!
Among other things we've been fixing a lot of issues here and there, sorting out tooltips, putting in the last of the NPC portraits, adding a cool portrait selection to the player screen and getting the permadeath option ready.
So Lots and lots of things! But time for some art?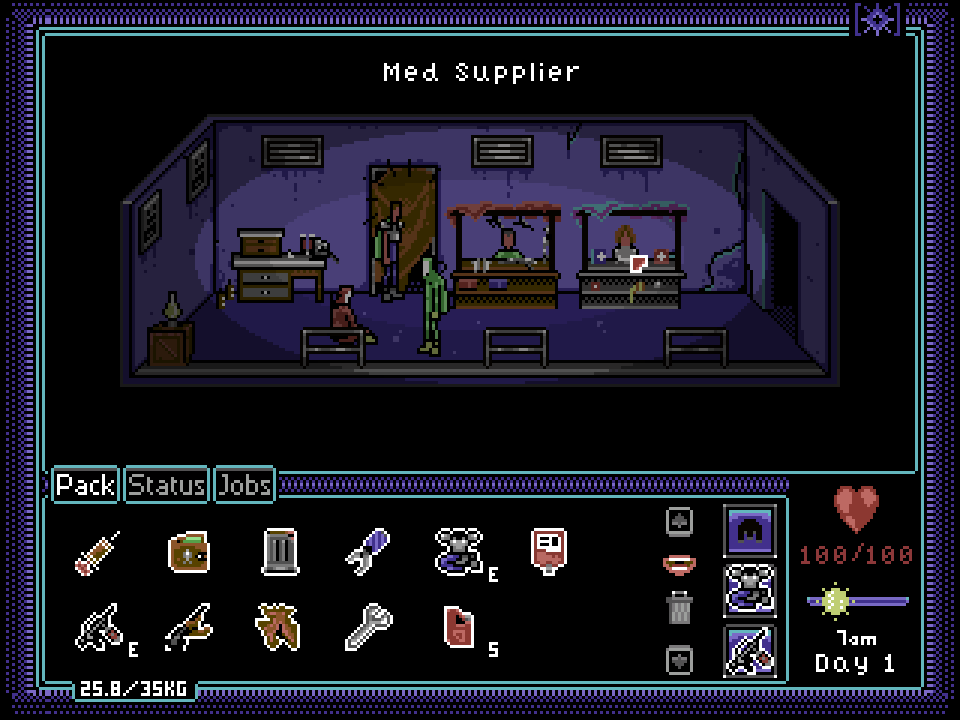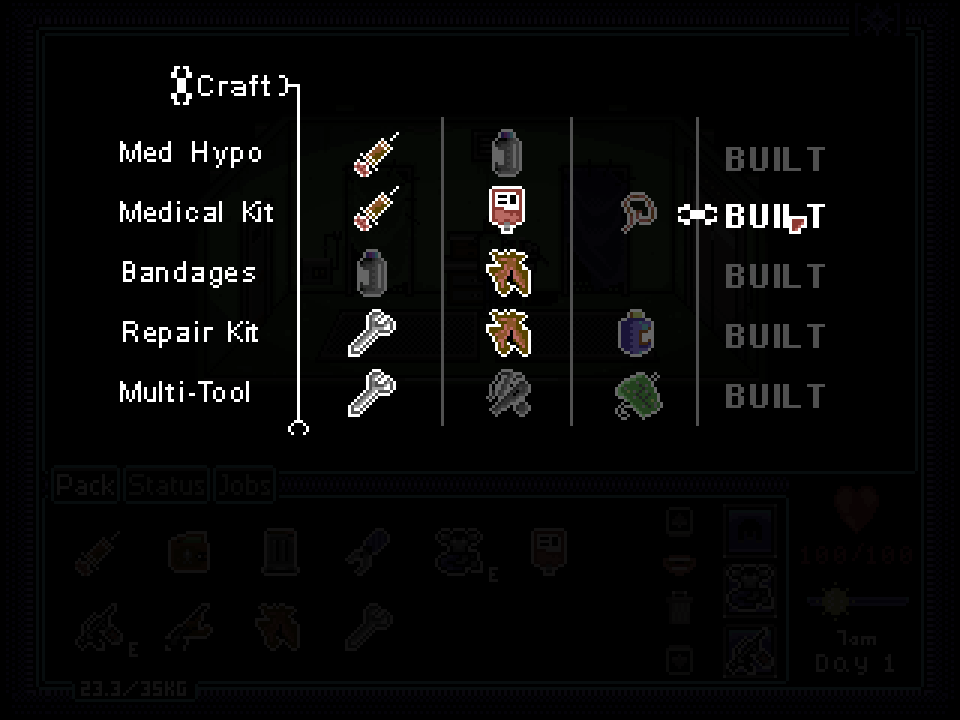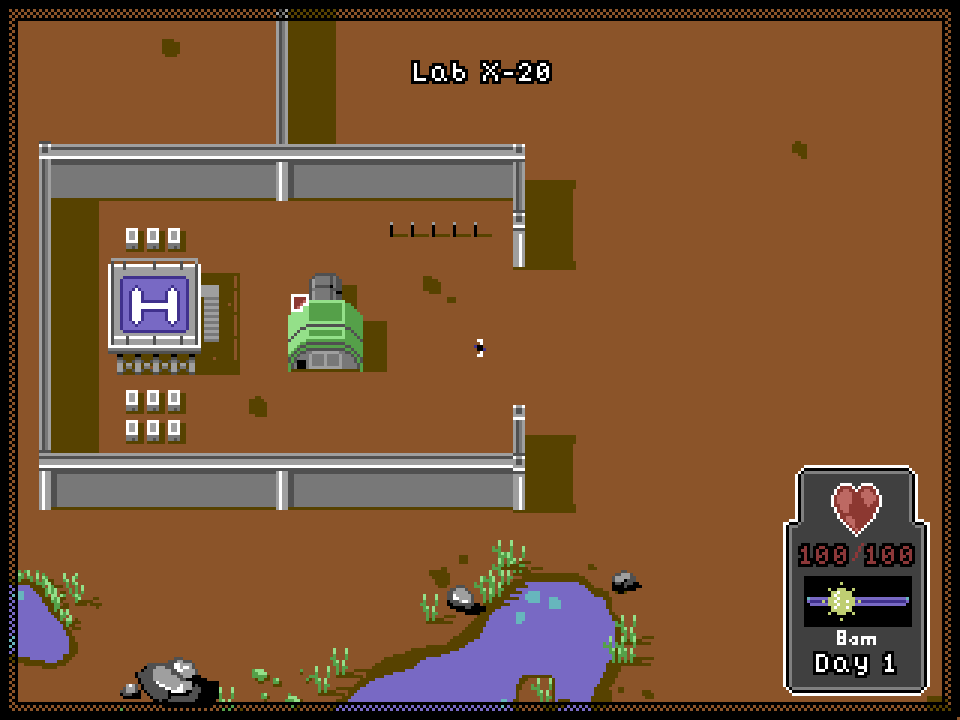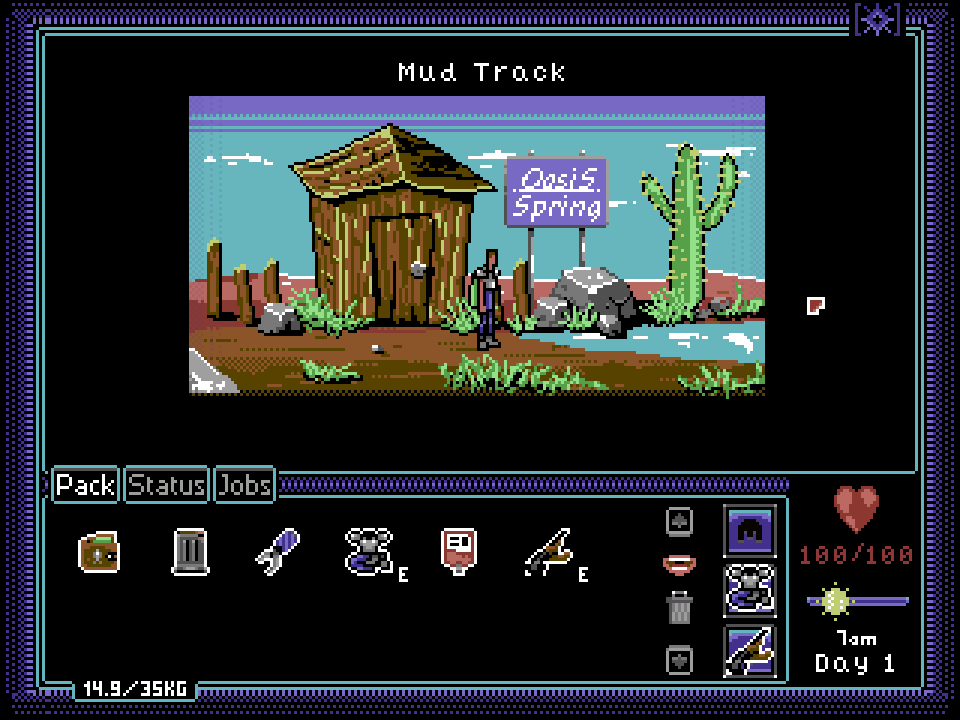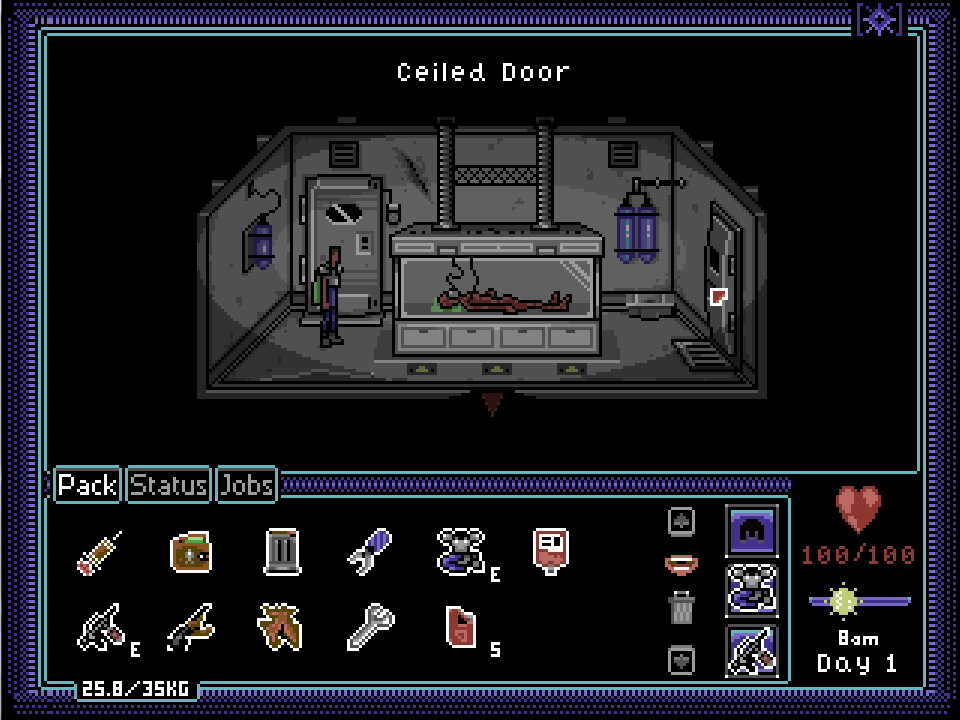 If you like what you see then please head over to our greenlight page, give us a vote and a follow. We both appreciate everyone's support in it;s final stages of development!
Cheers!
Mark