In Ball Drop, players each take turns dropping a ball. If the ball lands in a red area, the number is the amount of drinks they take. If it lands in a green area, they give out that many drinks.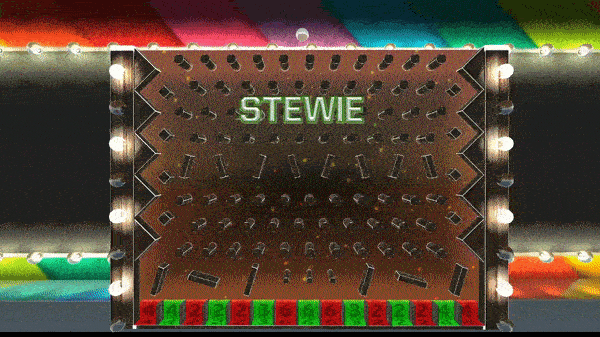 Players get to vote on who they think should drink. Vote count is kept hidden until the end. Once revealed, the player(s) with the most votes will have to drink.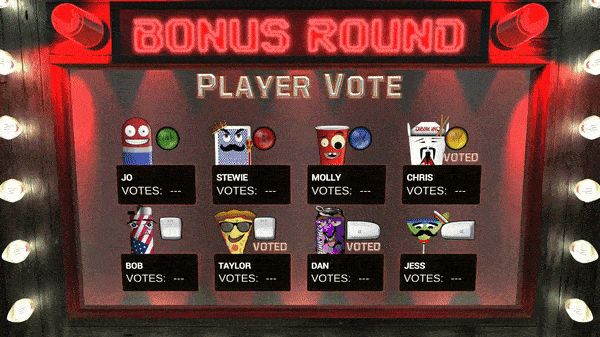 Roll master is a jackpot game. Players take turns trying to stop the slide at the right time to roll a ball across the platform and into the hole. If one succeeds, they get to hand out the number of drinks in which the jackpot is set to.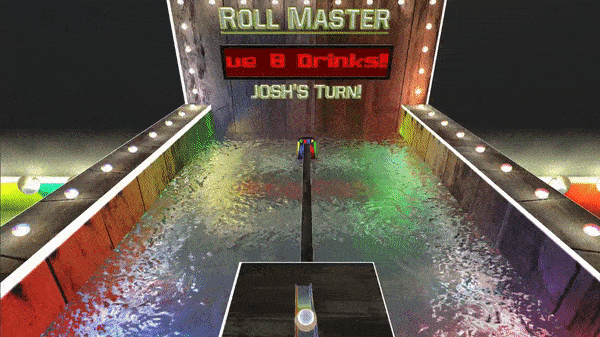 Everything comes to chance in this game. Players will all be put on a spinning wheel and the player that it lands on must drink.