In order to represent the Rider's Bond, I first thought to use some sort of Hero Horde but this seems impossible to do so here is the solution I have used.
Each Dragon is summoned in its flying form and can land. Their Riders are then summoned separatedly. To represent the rider bond when Dragon (in air or on ground) and Rider fight close to one another they get more experience and their special powers are more efficient. Futhermore each rider can mount their Dragon which acts as a transport for them.
Here is Murtagh, Thorn and Murtagh riding Thorn.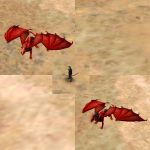 Here is Eragon, Saphira and Eragon riding Saphira.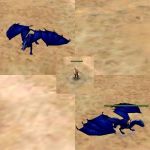 And here is Oromis, Glaedr and Oromis riding Glaedr.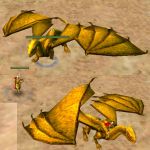 The Green Dragon Rider will be added when his/her identity is revealed.
Concerning Galbatorix I will make him appear via powers as he doesn't acts in person in the books. Shruikan will however be a Empire Dragon Hero.