Hello there! How is it going?
Everything's fine here. We have news to tell you.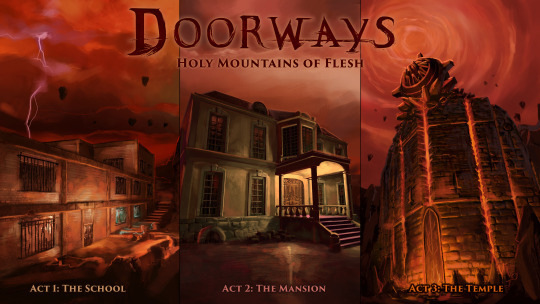 In case you missed it, a few weeks ago we uploaded a video featuring new information. You can watch it below (subtitles are available):
As we say in the video, we've decided to launch the last episode of Doorways on Steam Early Access platform. It will be available very soon, probably during August.
We made the decision because of different reasons:
- The game's getting bigger and, therefore, the development is taking more time than expected. But we don't want to delay it nor to make you wait.
- On the other hand, we've changed our working tools. Now that we're working on Unity 5 and that we're using the PBR technology for the visuals, it is possible that the first builds we release will have bugs. We need, then, the support of the community to gather all the feedback we need to put together a final polished version.
However, you can always wait to play the final version if you want. We estimate that the final version will release on Steam by the end of this year (2015) or early 2016.
But those who want to play it as soon as possible, the first part will soon be available on Steam Early Access, probably during August, as it was mentioned before.
The new episode is divided into three acts:
- The School
- The Mansion
- The Temple

The first build that we're launching via Steam Early Access will include mostly the first complete act.
Here is the Teaser video:
What kind of visual improvements can we expect?
Below you can see the visuals changings we're aiming at.
This image compares male victims from previous episodes with ones from the newest episode.
The progress is significant, isn't it? :)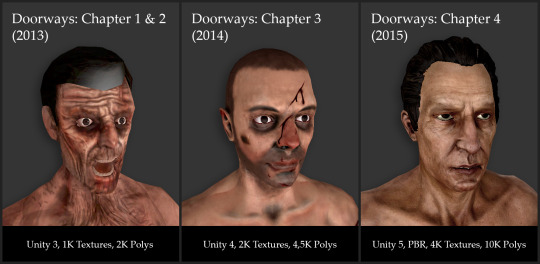 While we are taking longer than planned, the new episode implies an improvement in every aspect, not only in visuals, but also in overall content, narrative and gameplay.
Audio and script are also under intensive development
We finished the main texts of the game. With all this being done, we've begun the recording of the leading voices of the new episode.
Here are some pictures in the studio with Javier Gomez and Agostina Longo. Yes, now we have a female character who is voiced by the same actress who gave life to the Latin version of Jodie in Beyond: Two Souls :)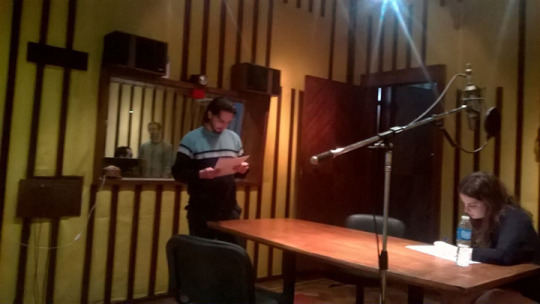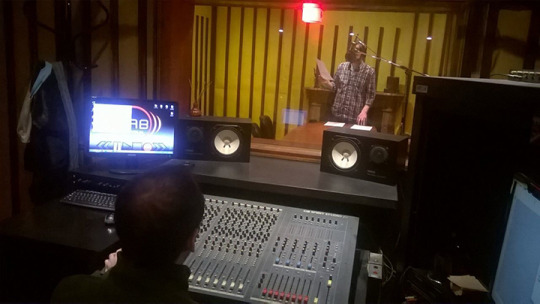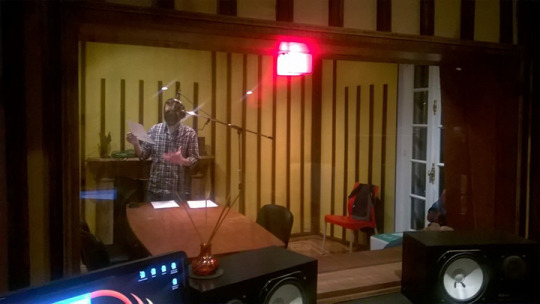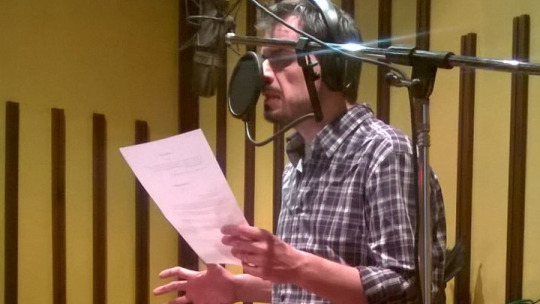 ----
Something else is coming and it's not a video game...
That's right, there's something very important that we have to tell you. More details will come in a future announcement.
For now, we can anticipate that that the new project has to do with a partnership with an extraordinary group of independent filmmakers, led by none other than Andrés Borghi, one of the most important independent filmmakers from our country.
This is a preview of the things to come that will help to promote the new episode of Doorways.
But for the moment, we can't tell you anything else – we have to keep you in suspense ;)
We continue to devotedly work as a team of excellent professionals.
We're working full-time now and we're devoting our efforts to make a greater game than anything we've done before.
As always, we'd like to thank you for being part of our dreams :)
Good news are coming! Cheers!
Tobías "Toba" Rusjan and the team of Saibot Studios