A bit later on ModDB than in other places, but nevertheless, time for another Doom Desire news update.

There's also a story a certain old guy may tell you, about cars you left to rust.

Lastly, in April, Essence scientists came to a very important, yet very horryfing question: how do you defeat time traveling, hyperdimensional aliens with guns and bullets anyway? The answer is... you don't.
So they decided to get some help, and summon Ancient Eldritch Abominations to fight the aliens for us!
Ia! Ia! Cthulhu Fthagn! Ph'nglui mglw'nfah Cthulhu R'lyeh wgah'nagl fhtagn!

Hmm... seems they summoned the wrong one...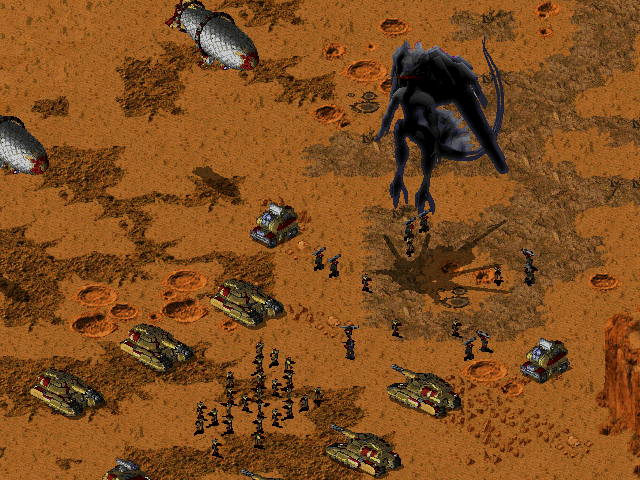 That one didn't seem to be particularly willing to help either...

No biggie, though. As they say, if you can't get an Eldritch Abomination to help you...
just build yourself a giant war machine instead!

Until next time.