DOOM 64 VANILLA For Mods (1PK3 ONLY) OUT! DOWNLOAD
.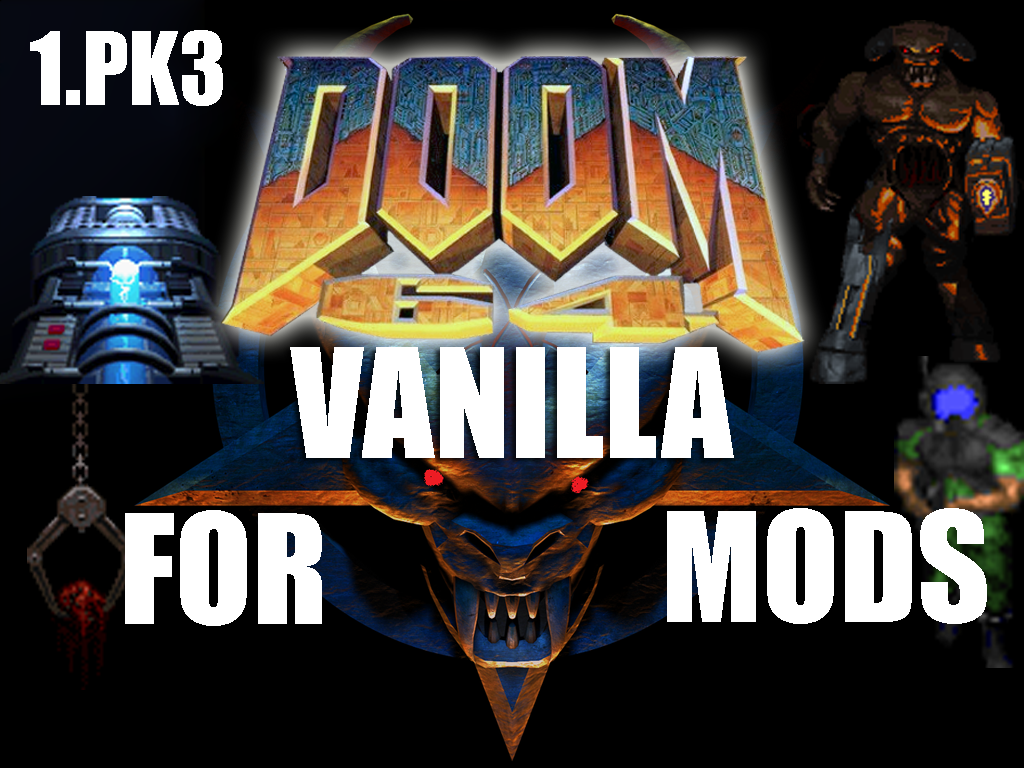 .
.
WHAT IS? "DOOM 64 VANILLA" is a mod for Doom I & II that gathers and combines the following mods in a single .pk3 file: Doom 64 weapons only + Doom 64 Monster Replacer + Doom 64 Texture Wad + New Menu D64 Style + Music.
"DOOM 64 Vanilla" is an ideal mod to play the dark and terrifying experience of the original Doom 64 with any WAD of Doom I & II, and above all, in any engine.
Compatible with GzDoom 2.1 & 3.1, ZDoom 2.8, Zandronum 3.0. Also ideal for competing in multiplayer deathmatch against bots in Zandronum 3.0. Compatible with Doom Touch Android.
CREDITS:
DOOM 64 by Id Software
Doom 64 weapons only Version 2.0 (ZDoom/GZDoom) by Nevander.
DOOM64 Monster Replacer V07 by Kaal979
DOOM 64 Textures Wad by Soloandroidgames
THANKS! Compiled by Victor Cajal (2017)