Discovery Freelancer News
July 2017, Goodies for New and Returning players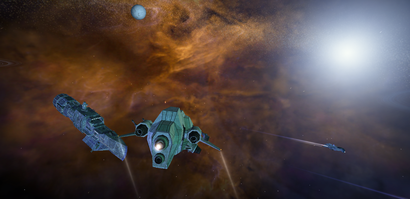 With version 4.89 Final coming soon for our active members to enjoy, we are taking a step back to evaluate our current approach when it comes to new and returning players.
There are many vital changes for both of these two groups and it all starts off with the recent changes described below.
The list of full changes to the mod can be found here: Discoverygc.com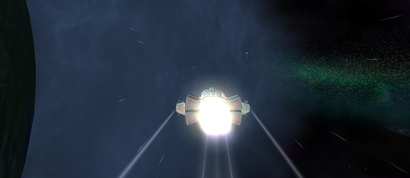 Changelog July 2017
- a New Character now, instead of a completely blank Nav map, starts off with some known sellpoints for Helium and Neon, the first two trading commodities encountered by a new player.
- the outdated History of Sirius commodity has been replaced with a Getting Started tutorial item, allowing the player a rudimentary ingame guide.
- navigation buoys have been added to the Pennsylvania system to aid new players in locating the Helium Mining Field.
- the battleship Gettysburg in the Pennsylvania system now offers a noticeably bigger buy price for criminal Pilots, allowing low-tier missions to be a viable source of initial credits.
- an upcoming commodity-based step-by-step tutorial is being designed and will be implemented soon.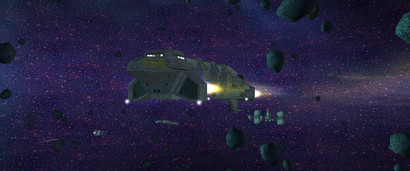 These changes aside, we haven't forgotten about our veteran players. We are well-aware that Discovery Freelancer, being a roleplay-focused community, rewards players with access to large ingame assets when it comes to comfort of play. A returning veteran player with their old server assets long gone may find themselves unable to muster enough free online time to get themselves situated again, especially if they are simply curious to see what changes have happened over the last few years.
With this in mind, the staff at DiscoveryGC have set up a special policy for returning members, providing initial server assets in the form of a fully decked out medium transport, a mining ship, a Freelancer IDed fighter as well as a generous amount of starting money for them to use.
We hope that this starting package will allow our veteran players to test the waters without needing to resort to loans from other players.
The application process for this package is discrete and further explained on the appropriate thread on our forums found here: Discoverygc.com
~DiscoveryGC Staff