The Forums Are Back!
If you head over to our community forums, you'll notice we've updated the overall look of the forum to match the Digital Arrow image a bit more. Make sure to drop by and let us know what you think.
One of the changes made is how we deal with spam bots and other fraudulent accounts. This process involved deleting some of the accounts that have not yet been activated. We realize that some legitimate accounts may have been caught in the crossfire and apologize to anyone who this may have happened to. If your account DID get deleted, all you have to do is sign up again.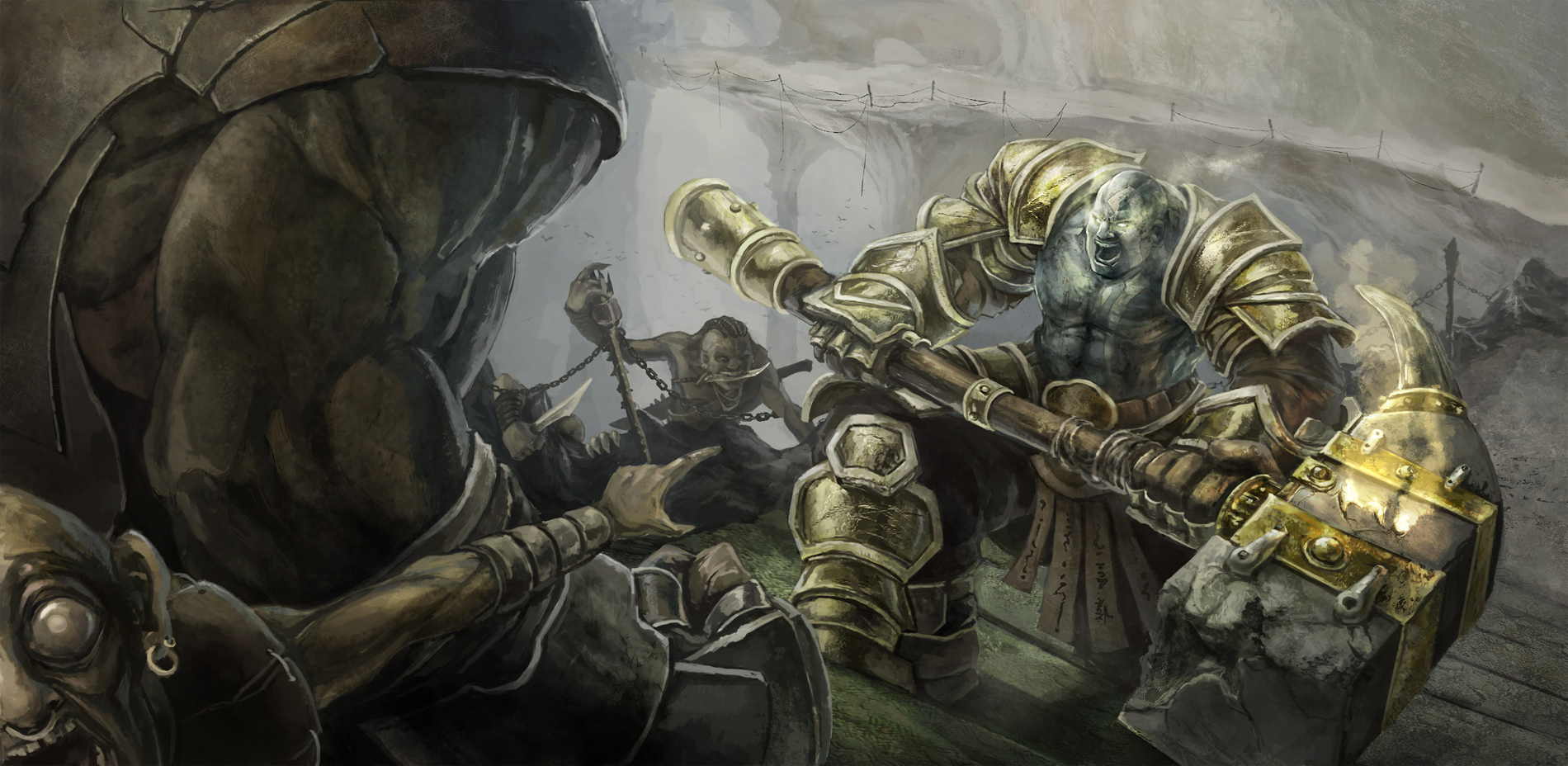 A Brong mauler is ready to crush some bones!
Some Good News!
As was previously hinted at, Dilogus will be an open development game, allowing you a glimpse into what developing the game really is like. Video updates for Dilogus: The Winds of War are going to be starting sometime soon, similar to those that we currently produce for inMomentum.
The update videos will be tailored to aspects of the game asked for in the comments, so be sure to leave feedback! We want to be as open as possible with the development but keep in mind there will be some thing we can't show right away (what with the game just going into development and all), so try and keep the requests realistic.
Thank you for supporting Dilogus: The Winds of War.

---
If you would like to follow our progress, you can
Watch
the project or tune in with one of our community sites. Another option is to have a check in at our
Blog
and
Forum
.