Hello everyone!
---
After long silence we're back with some news. Today we want present you remastered versions of U.S. M1 helmets and introduce a North Vietnamese Army.
At first we remodelled them;
At second we retextured them and added some new variations such as M1C Airborne helmets and uncovered.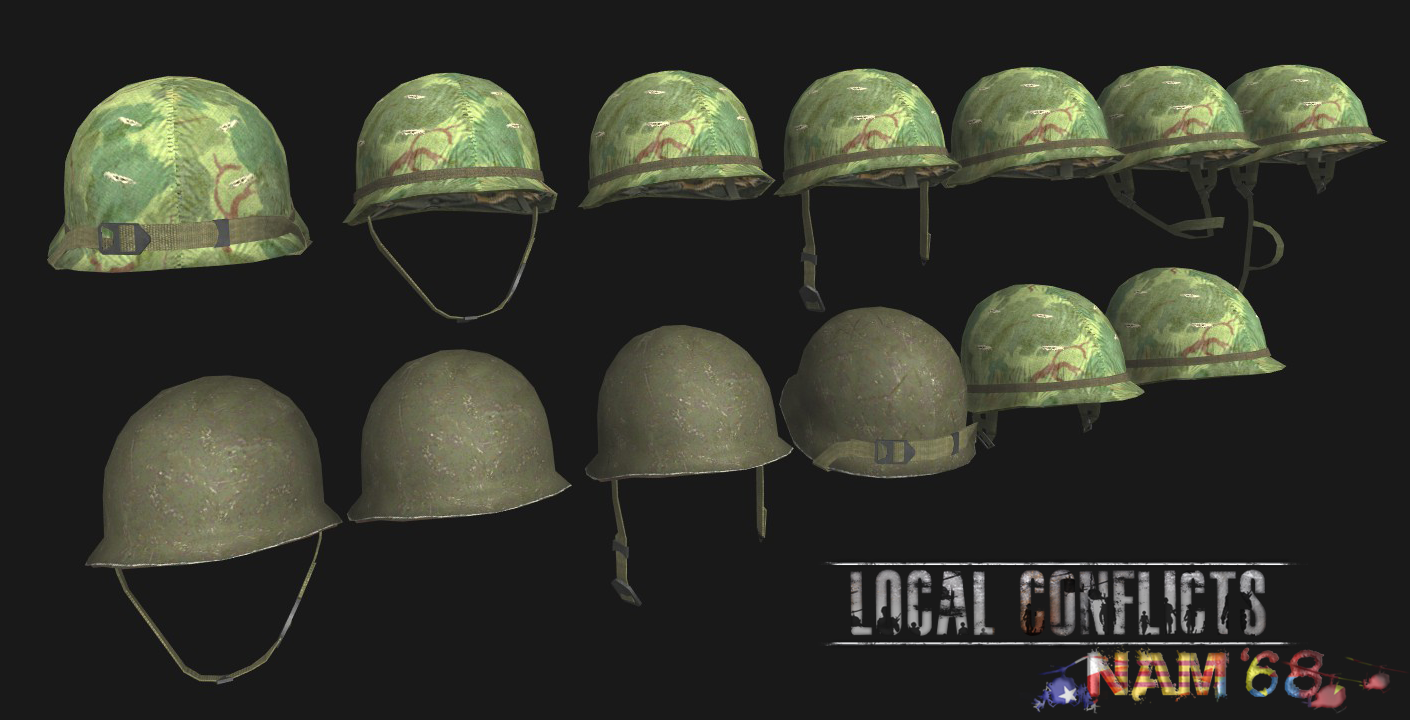 ---
---
Let us present to you an NVA side. Thats our main front of working at this moment. So let's see: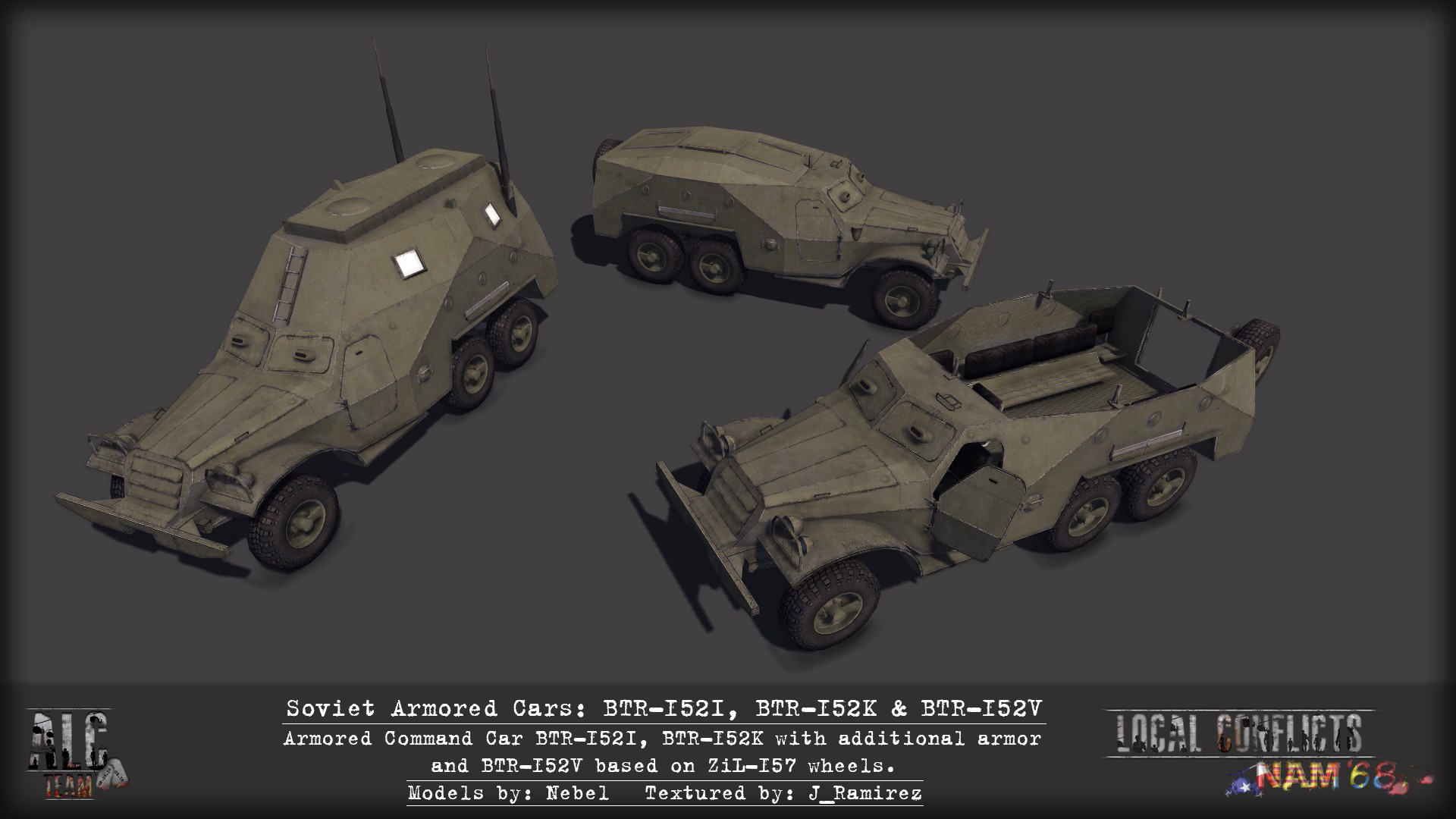 A family of soviet APCs BTR-152: a BTR-152I armored command car; BTR-152K personnel carrier with additional armor and BTR-152V personnel carrier based on ZiL-157 wheels. A K and V modification can carry 18 passengers and geared with SGMB 7.62x54R machine gun.
An NVA soldiers models with ChiCom gear. We're trying to detail an NVA soldiers as max as possible even random collar tabs with ranks (Pvt., PFC, Cpl., Sgt. etc) for soldiers, NCOs and officers and separate them to infantry, artillerists, logistics etc.
---
And thats all today. Thank you for attention. See you in the next news.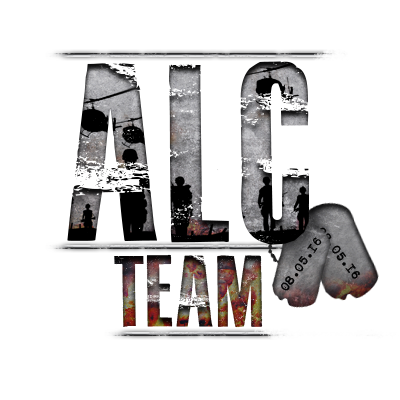 Sincerely, ALC Team.