Dreamhack Summer 2015
The biggest and most awesome news at the moment is that we are going to be running a booth at Dreamhack Summer 2015! But That's not enough, we are going to have an early demo version running for you to try Acaratus out.
check out more info about the event here: Dreamhack.se
We will see you there!
--------------------------------

CD-Action Preview
In other news we an article up at the Polish magazine CD-Action and it really boosts our will to soldier on!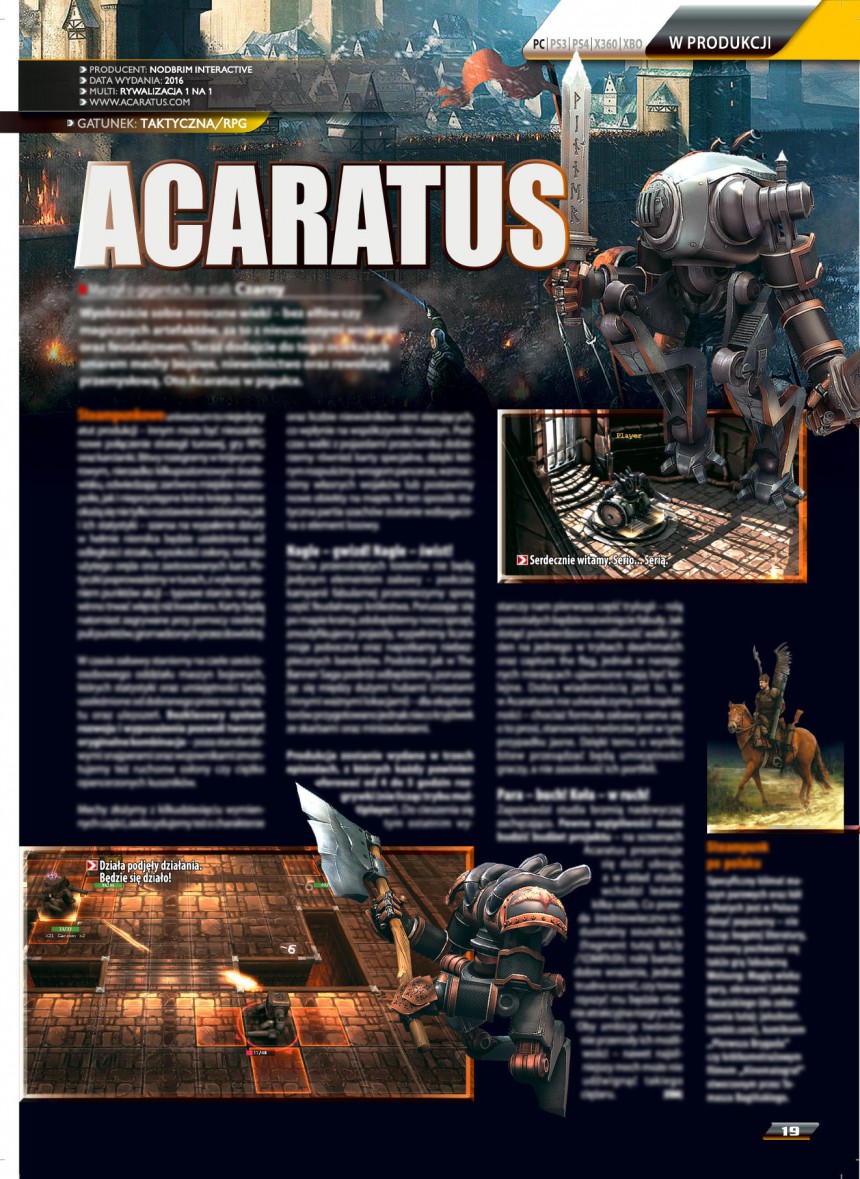 ---------------------------

New Game Information
An update has been made on our website explaining the game in a bit more detail. We will reveal more info and video footage as we go along so stay tuned to our social media or subscribe to our newsletter.
Acaratus.com
--------------------------