Update!
We are still working hard on the game so I wanted to share a few screenshots with you as we've been making some changes for the better.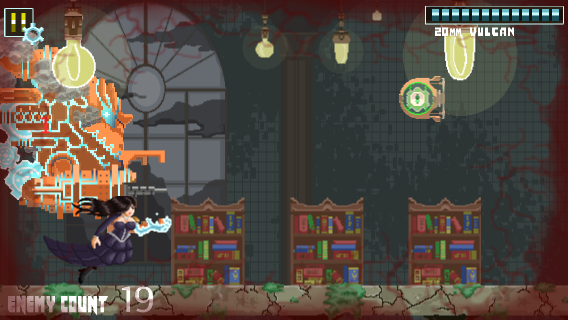 We've changed the HUD. All of your actions and things happening to Leyla and the Juggerbot will now be displayed through the characters themselves and their environment.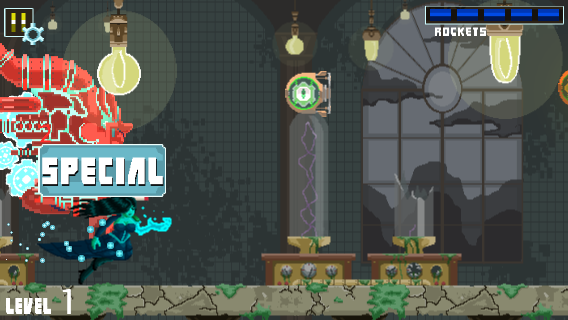 So for anyone whose interested we're at NYU Game Center every Thursday night to play test this game. Thanks to the rigorous participation of the testers we've moved gameplay at a faster/twitchier pace. There are action/animation cancels and Leyla can slide, jump and attack with split second precision. All it takes is a very short swipe of the finger to send her going. The controls have improved immensely. Progress is going very well and if you're in the area come on out the events are a lot of fun!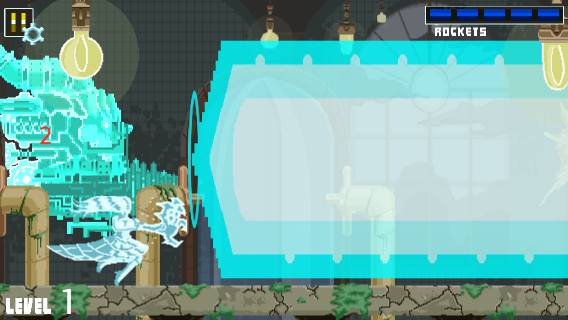 As you can see Leyla and the Juggerbot are linked. If one takes damage, they both take damage. So the player must manage the shooting of the Juggerbot with the movement of Leyla. To this effect the Juggerbot will now upgrade weapons on the fly. The more successful the string of kills the better the weapons. This will however all go away if either of them take damage.
I'll be posting gifs and video of gameplay very soon so stay posted.
Thanks for all your support so far!
- Lawrence