Short video from The Forest level
In recent weeks I have struggled with a lot of bugs, and right now it feels a bit heavy. Therefore, I switched over to draw some graphics instead and it resulted among other things in my main character got a new cape, yippey :).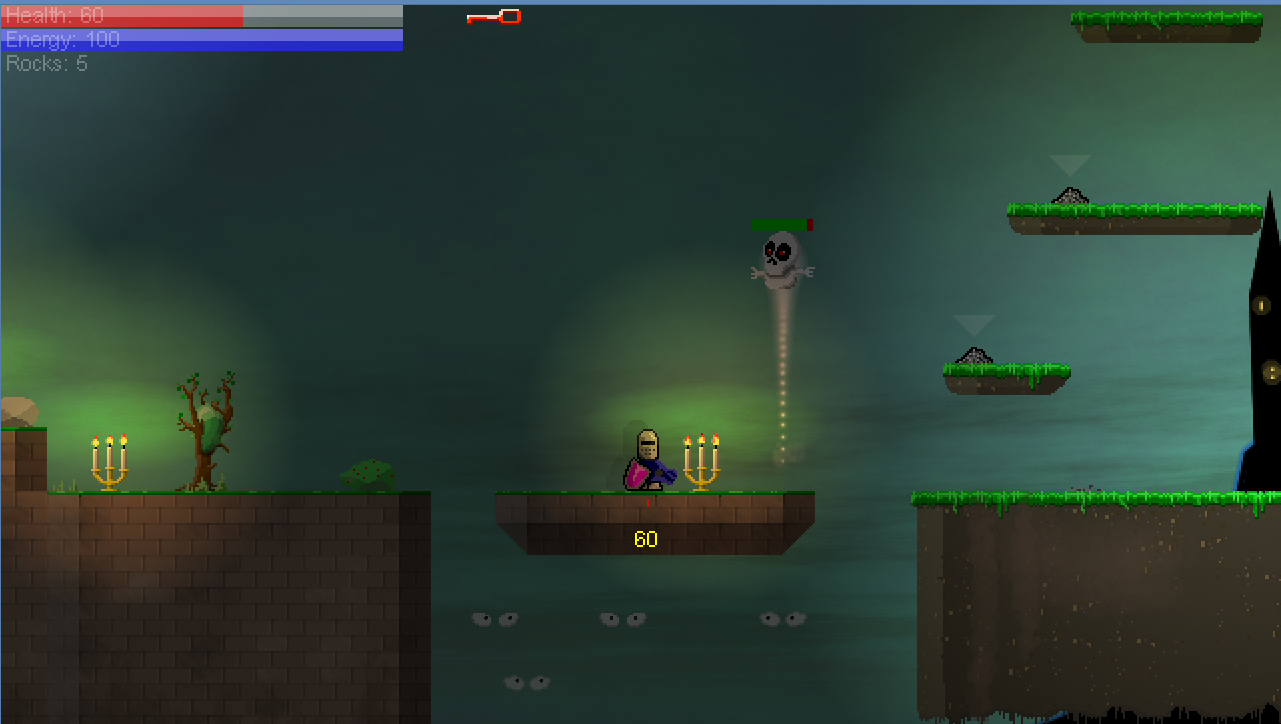 Have also begun to experiment with music for the game to get the right feeling.
The game and the environments are pretty dark so there will be no happy songs so I concentrate more on the dark theme. May add a bit of humor in the game so it does not get too gloomy to play. There will be an audio clip in a week or two that you can listen to.
I have created the first two bosses and one of them you can see below.

This is the water boss called Bremora
I also experimented a bit with the gameplay mechanics and made some minor changes that I was very pleased with.
- Now you can climb ladders,
- Block the damage from the enemy,
- Pick up stones to throw at the enemy, if you do not want or can jump on them

... And because I'm fussy about details, I have also done a million other small changes that is not worth mentioning :)