Development Update as of 1/27/17
Before getting into some of the more technical information, I am happy to say that my Steam store page is now published! I am planning for Early Access to begin in Q3 of this year. Although it will be a while before the release, it's exciting to finally see my page up and visible on Steam. In the meantime, you can add it to your wishlist and follow if you are interested. :)
Check out the store page here: RPG in a Box on Steam
If the Steam application link above does not open correctly from your browser, you can also view the page directly using this link: Store.steampowered.com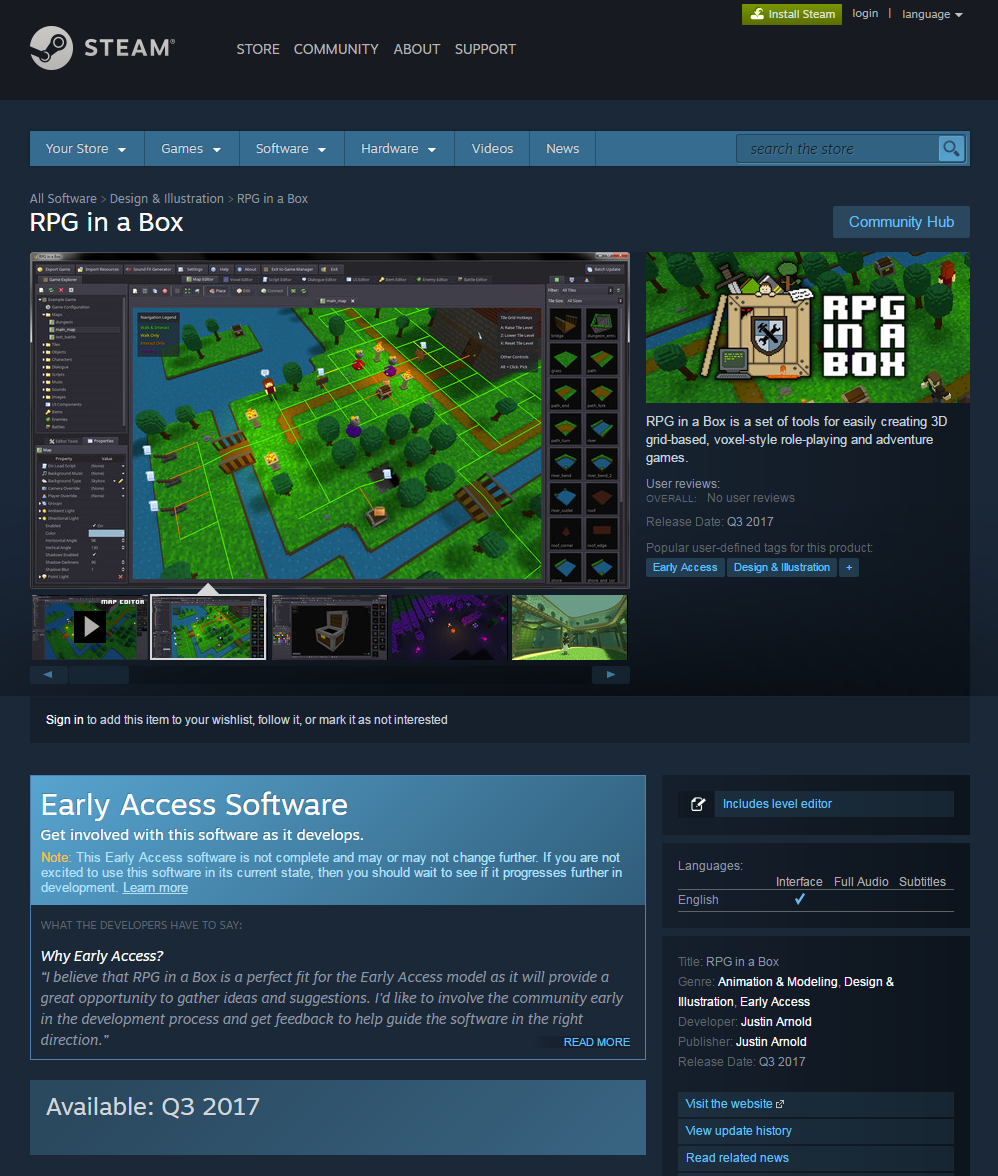 Example Game
I recently realized that my official Example Game was beginning to become quite out of date (the last release was in April), so I took some time and updated the game so it was more representative of the current state of the engine. I hope to actually update it more frequently this time around (as originally intended). With Itch's Refinery tools it will be much easier now as it makes pushing updates a painless process.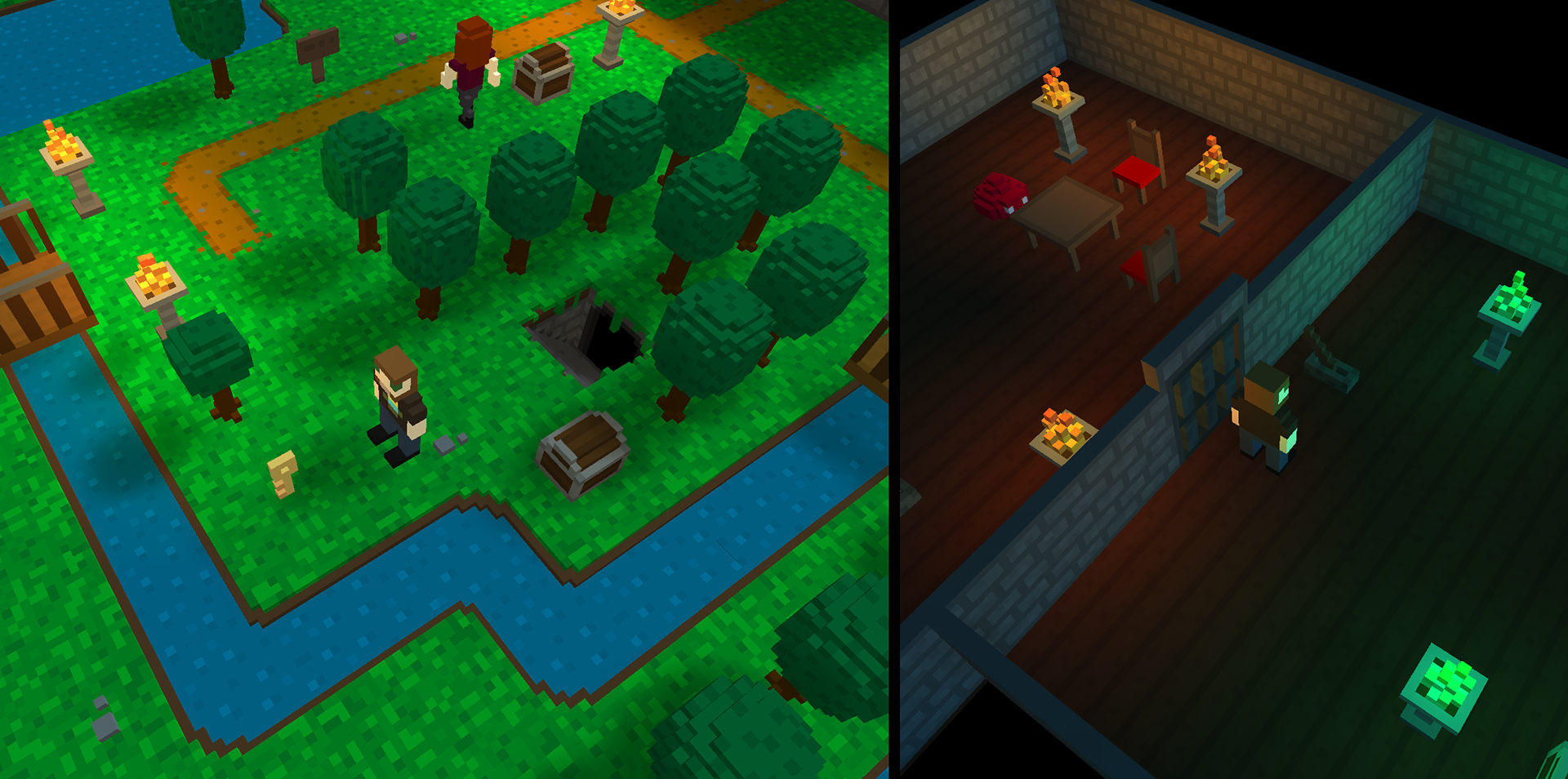 If you'd like to play the Example Game to get an idea of what can be created with RPG in a Box, check out the official page on Itch.io: Zeromatrix.itch.io
The all-in-one download contains the Windows, Linux, and Mac versions. Although not required, I would recommended downloading the Itch app here and installing the game through the app as you will receive automatic updates whenever the game is updated.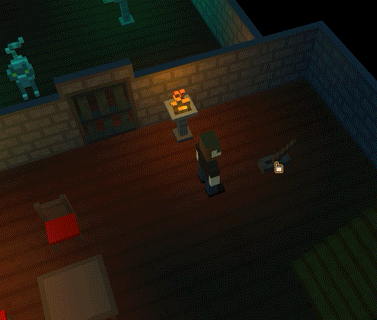 MacOS Support
I am also happy to say that I now have a working MacOS build of the software! I most likely would have gotten around to this sooner, but since I don't have access to a Mac computer it was a bit more difficult to do the compiling and testing. I managed to eventually get the job done on a VM, though. The MacOS version is currently available as part of Founder's Access if you are interested, or it will also be available as part of Early Access on Steam.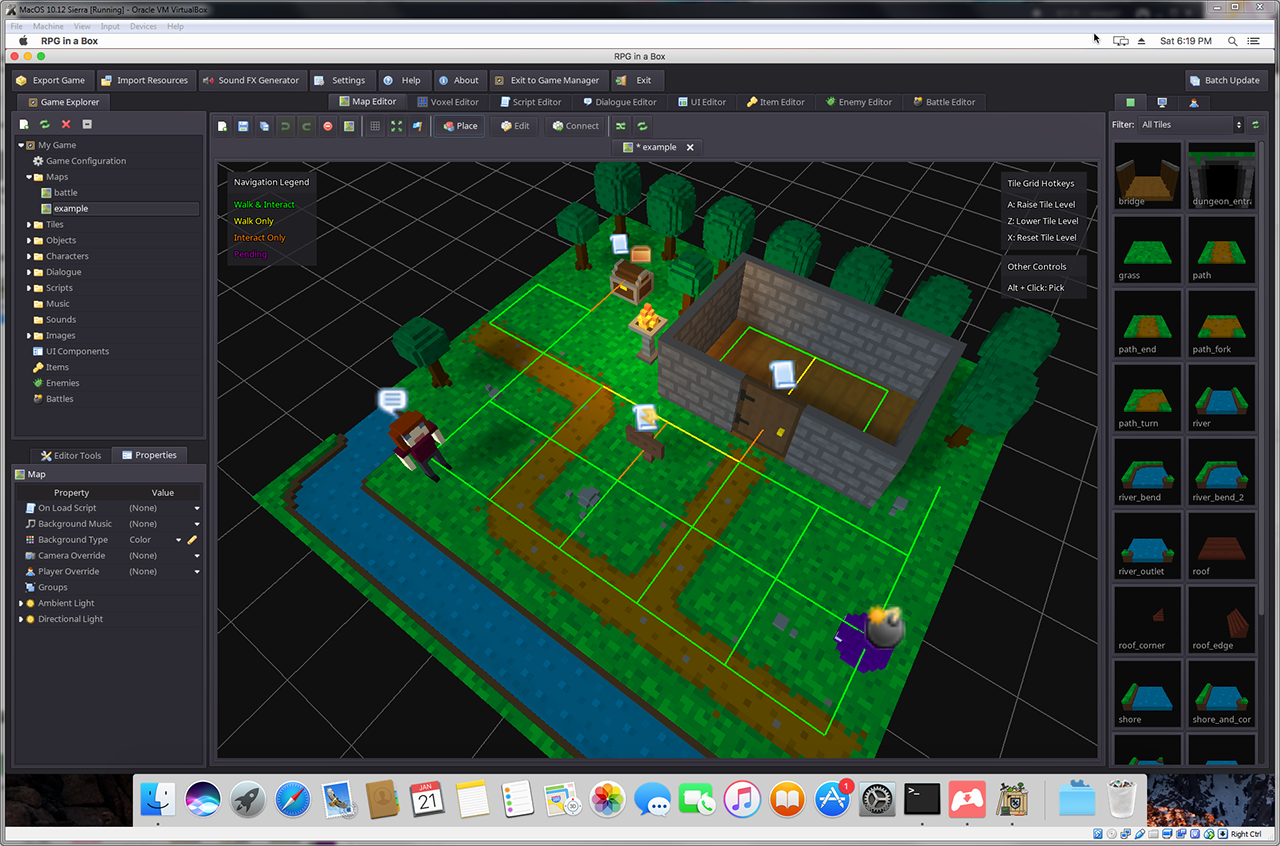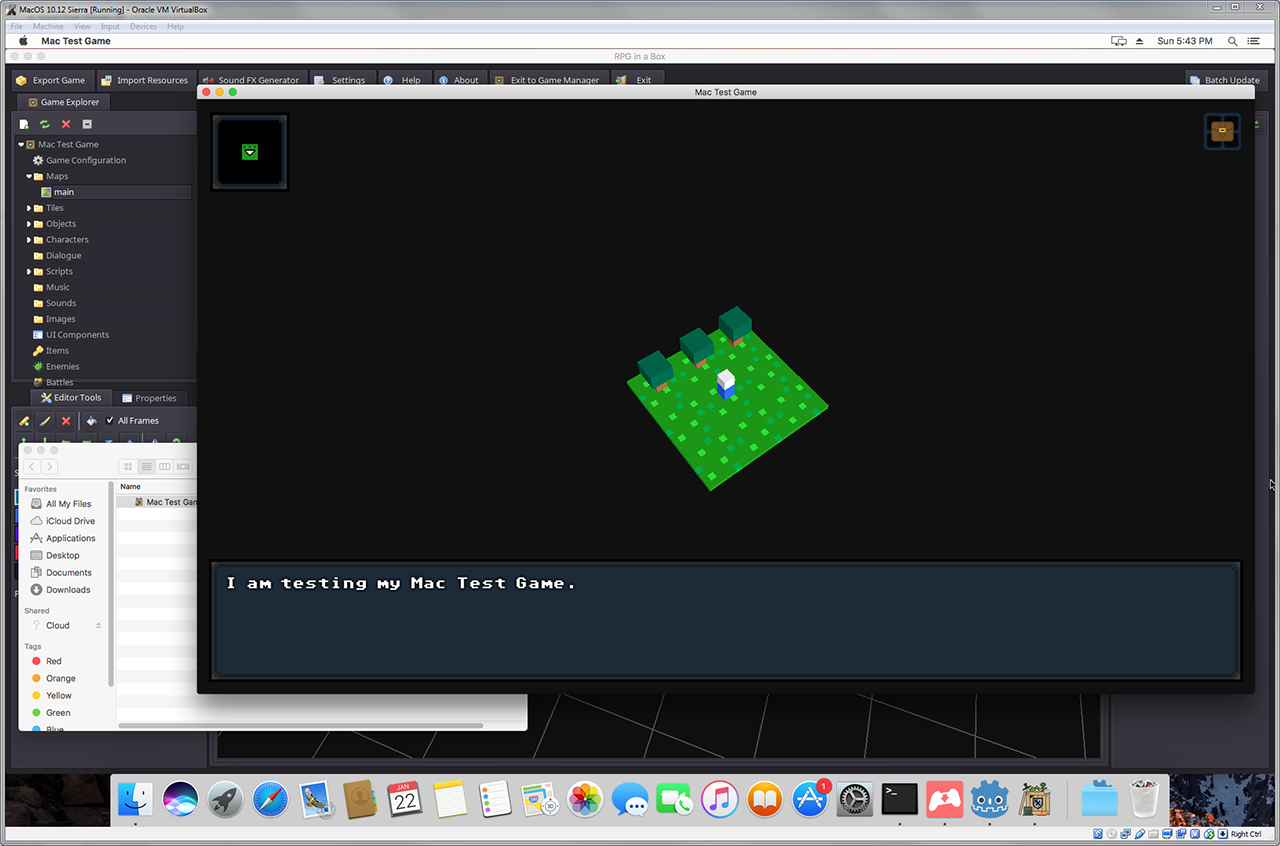 Pause Menu
A new feature that I have been working on some recently is the Pause Menu (which is a nice break from the usual efforts). There's not much to it yet, but instead of instantly exiting the game when hitting the ESC key, the Pause Menu will now display.
From the menu, you can resume, quit, or open an Options screen. The Options screen at this time only contains one setting to switch the display mode between windowed and fullscreen. This should pave the way for other features such as a Main Menu and saving your game.
Other Updates
There are a couple of other new features that I believe are worth mentioning, both related to the Map Editor. Firstly, while modifying navigation paths in "Connect" mode, you can now visibly see which tiles you are disconnecting when performing a right-click & drag to delete paths. The two adjacent tiles are highlighted in red to make it easier to see which path will be deleted.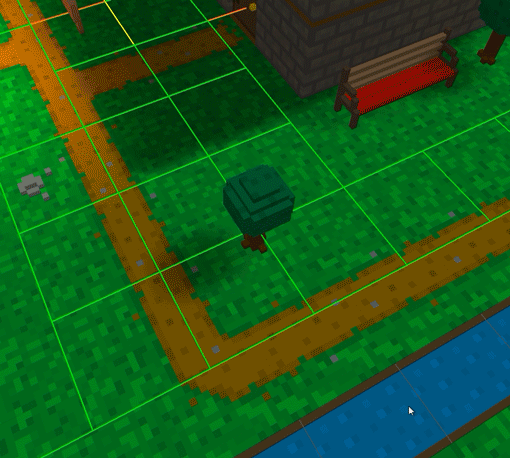 I also made some more progress on the undo system for the Map Editor. Removal of tiles, characters, and objects can now be undone as shown in the GIF below. The ability to undo modification of navigation paths was also added, so the undo system is much more useful at this point.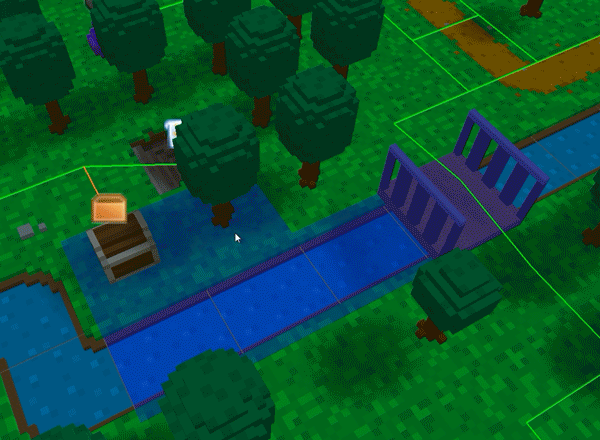 Thank you for reading and for the support!