Progress Update: 6/12/2017
Hangar Customization
- Hangar Customization implemented
This is where you will be adding your weapons and equipment to your ship. Currently the weapon slots are available to edit your ship's loadout. Additional work is being setup for allowing you to switch your weapon groups on the fly to allow Players to modify how they wish to fire their weapons.
- Whitebox visuals for Hangar Customization UI
Below is a WIP screenshot of the customization on the Icarus fighter. Each fighter will have a limited amount of space and mass that can be added to the ship before performance issues begin to occur.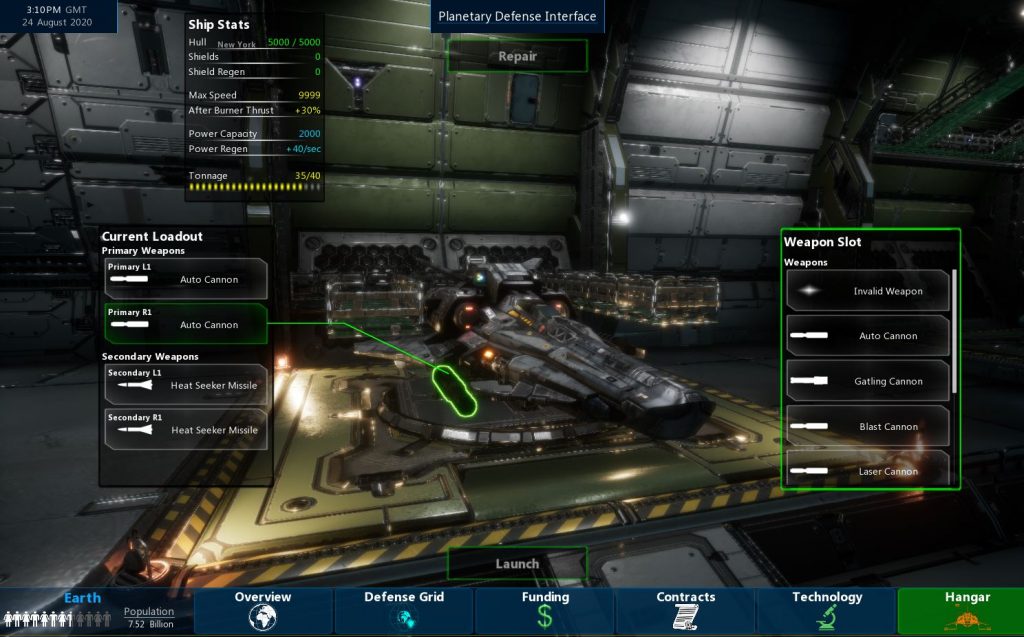 - Finished Lighting for Hangar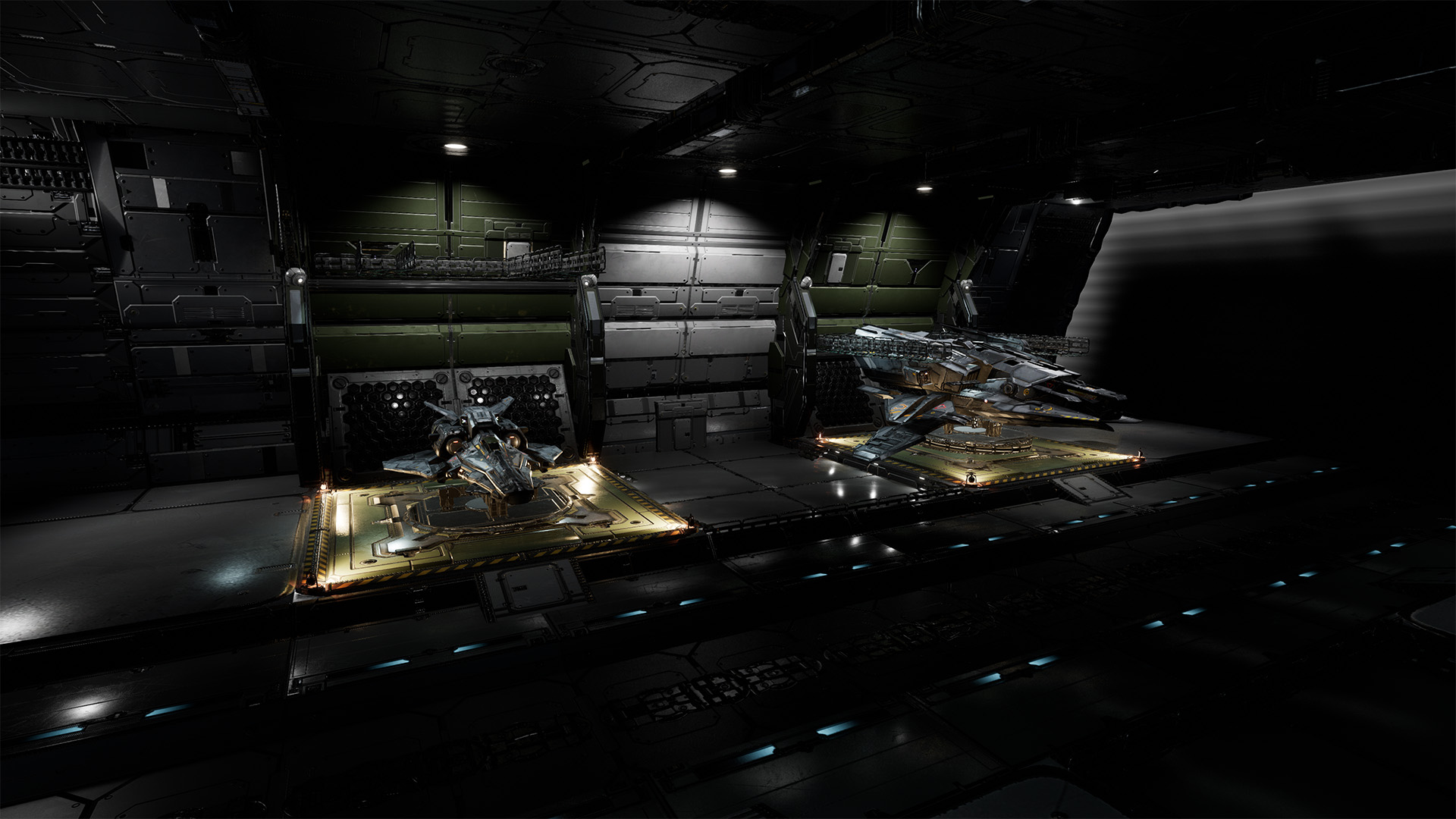 Lighting for the Hangar is now complete with 4 bays now setup to house all of the Fighters and Bombers.
- Logic for Docking and Launching from Hangar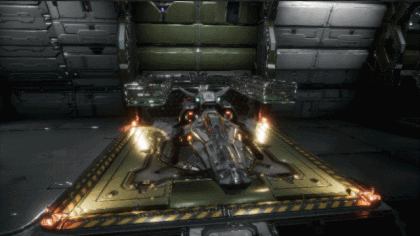 With "No Loading Screens" being one of our core pillars, we demonstrate here a seamless transition between the launching of the Hangar to Flight into outer space.