For the past two hours or so, I've been leering over at image #1, typing up all the words and then googling them. I then crosscheck to see if they were around in 200BCE, what they looked like and what they were used for.
I'm about half way through.
The forum is amazingly packed. In fact, whilst looking up the Cloaca Maxima, I came upon the most excellent gem and beauty that is Image #2. Not only did it map out a little more of the city for me, it showed me a couple of domusi, which should help with sizing them up.
And finally, in Image #3, it shows image #1 and #2 overlaid into an approximate location of the city of Rome - giving a sense of its size!
Image #1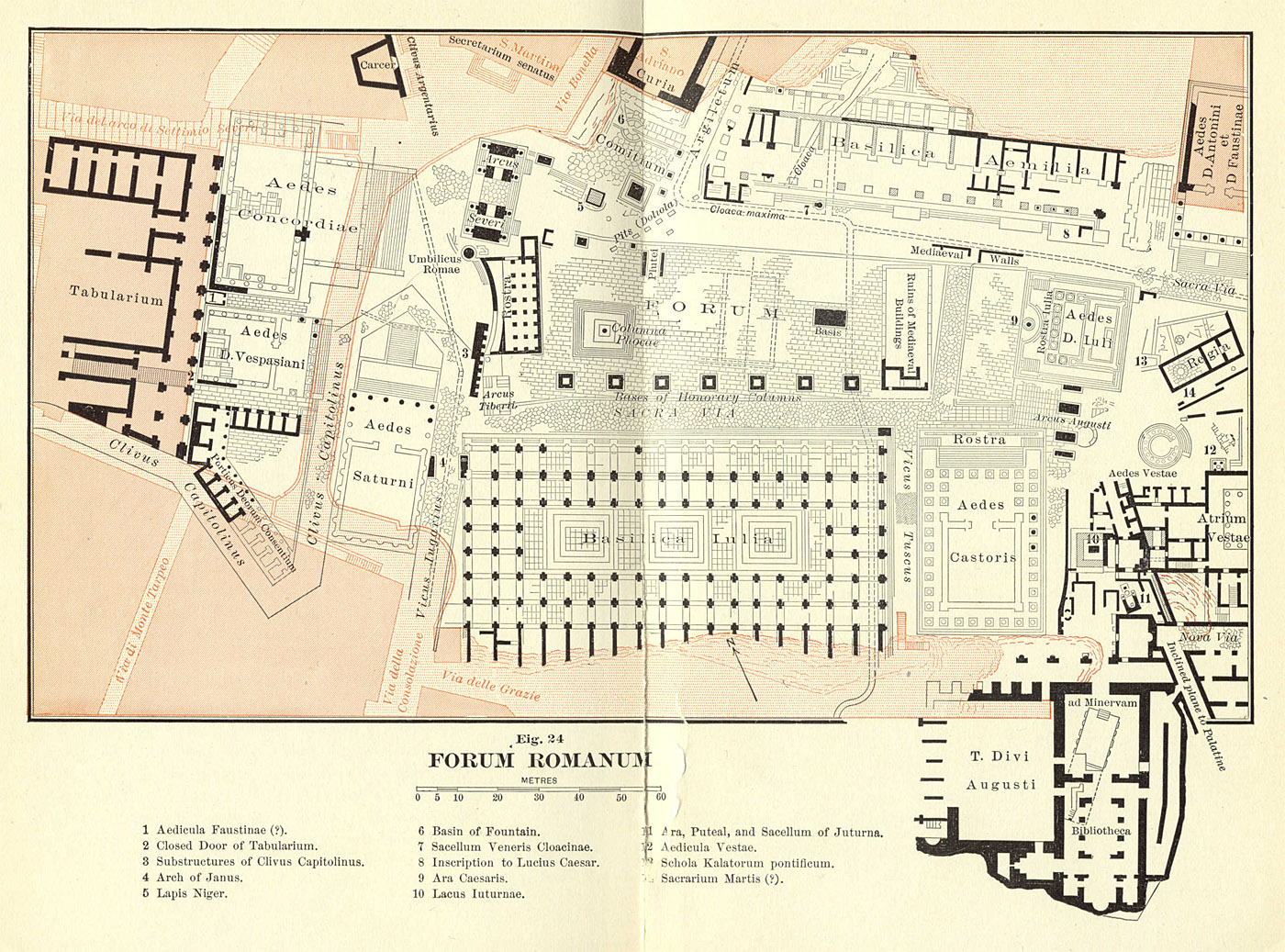 Image #2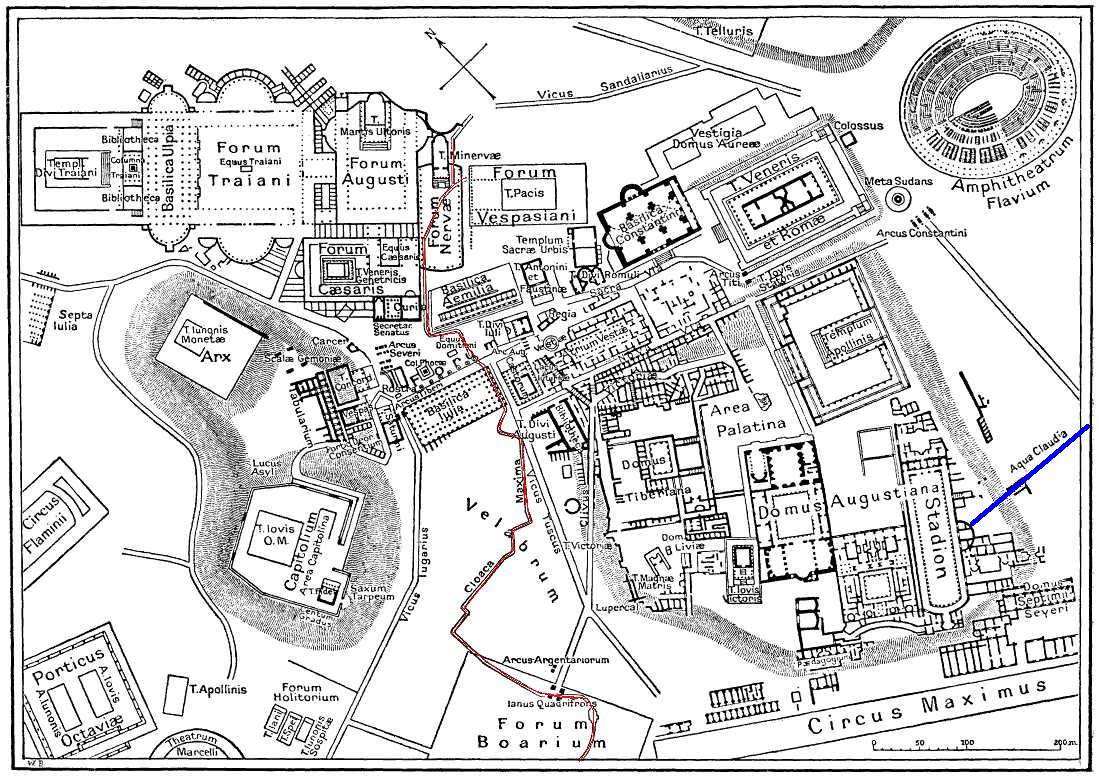 Image #3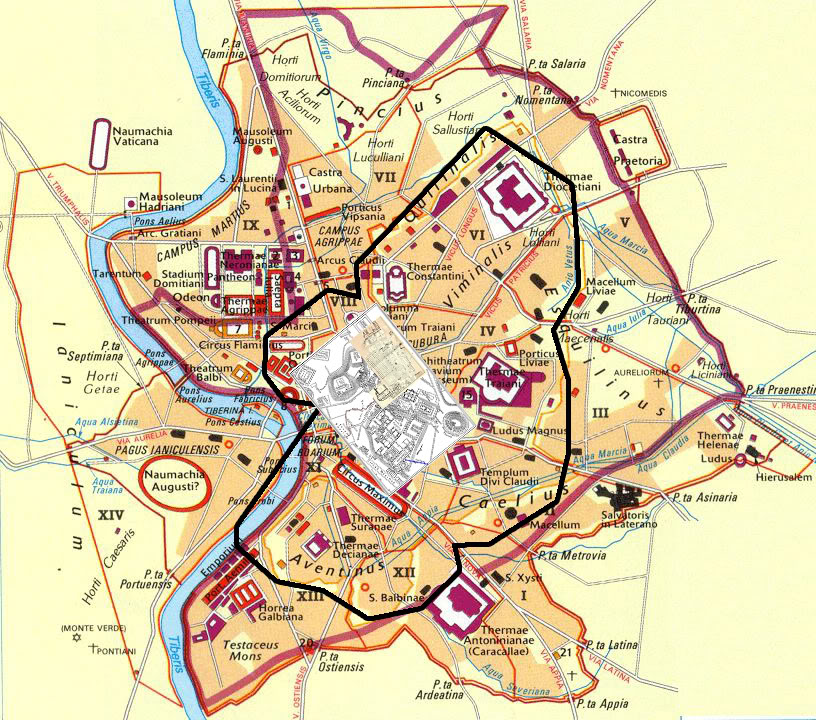 And here is the list of Forum Constructions I am looking up.
(Note: "/" means that they were not present in 200BCE)
Lapis Niger (Black Marble Stele)
Graecostasis (Platform for diplomats and other such important folk)
Cloaca Maxima (Sewage system, main tunnel)
Comitium (Place of lawful meeting)
Aedes Concordiae (Temple of Concordia (Peace/Agreement)) (Bronze shrine of Concordia)
Carcer (Prison; upper for waiting/holding, lower for executions) (Possible cistern)
Curia (Possibly meeting place of 10-split tribes (sub-royals?))
Aedes Castoris (Senate meeting place)
Rostra (Stairs (from A. Castoris) to an under-arched platform)
Regia (Meeting place of College of Pontiffs)
Clivus Capitolinus (Road)
Sacra Via (Main Road, wide ("Sacred Road"))
Nova Via (Literally "New Road")
Vicus Tuscus (Road)
Aedes D. Vespasiani
Aedes Saturni
Aedes D. Luli
Basis
Columnia Plocue
Basilica Aemilia
Argiletum
Arcus Augusti
Aedes Vestae
Atrium Vestae
Aedes D. Antonini et D. Faustinae
T. Divi Augusti
Ad Minervam
Bibliotheca
Arcus Tiberi /
Basilica Julia /
Tabularium /
Secretarium Senatus /
Arcus Severi /