Well I'll start off with yes, Crawle is ready (for beta release anyways). I thought I'd do a little FAQ type post to clear up any questions before release.
When is release?
I have a date in mind but really it is down to all the behind the scene things that aren't really under my full control. I'll definitely let you all know when we will be releasing in advance.
Will Crawle be free to play?
At the moment it looks like it won't be, unfortunately. However, I will do my best to make a demo client for those who are unsure.
Any info on pricing?
Again, not necessarily in my control but I don't think it'll be anymore than $5. The beta release will be a lot cheaper than the full release but I doubt the full release will be over $5.
Will we get updates after release?
Yes! Definitely! I will try to update the game as often as I can (which means maybe an update every week or two?).
Will those updates be free?
Yep!
Will there be any mod support?
Yeah, that's something I want to work on for the full release, I'm going to be working on various tools and basically make sure the server is customisable as possible.
Any other questions?
Just post 'em here.
---
I'd also like to post some new images of some things we've been working on, like improved water generation: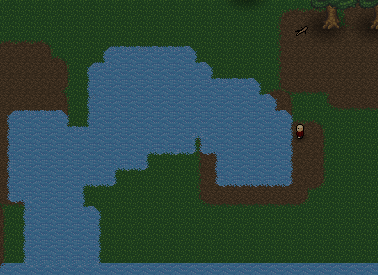 And the finished graphics for bows and arrows: