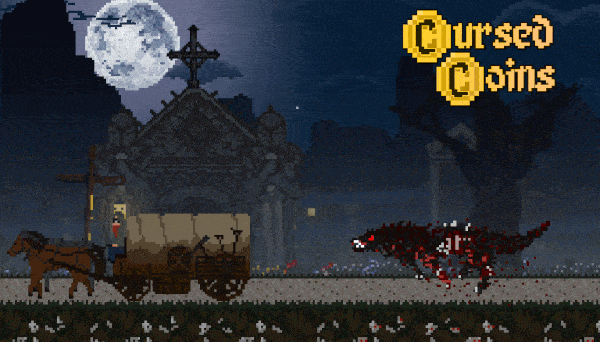 Hi, everyone!
Big update for Cursed Coins this time. New boss and new enemies added to the game. In additional same improvement were made for new players.
New Boss: Wild Zombie Hound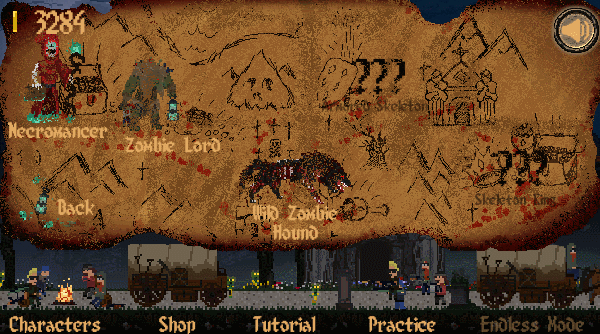 Wild Zombie Hound is 3rd game boss. To fight this boss, the player has to defeat 7 waves of enemies, which is also unique for this boss. Waves contains enemies from previous levels plus new enemies Zombie Hounds and Skeleton Hounds. You can find more details about new enemies below in this article. Now lets take a look at this boss abilities.
Wild Zombie Hound dropping blood and while running he summons Skeleton Hounds from his blood.

After same damage to boss, Bloody zombie spawns. Boss runs toward that zombie and eats it. He gains health from the zombies he eats. Where are short amount of time when player can focus and kill spawned zombie.

And the last ability is Boss Howl. During this time boss cannot get direct damage from player, but he spawns other hounds which health is linked to boss health. The only way to do damage to the boss is by killing smaller hounds.
New Enemies
Zombie Hound

Zombie Hounds are fast enemy type. After some damage taken they run back and after short distance start attacking again. After the successful attack, they also run back and come back after a short distance. These enemies are included in Wild Zombie Hound level and also can be rolled as Curse during the movement encounters in other levels.
Skeleton Hound

Skeleton Hounds are very similar to Zombie Hounds except they don't run back after damage taken. They are also included in Wild Zombie Hound level and in Curses.
Improvement for new players
How to play info
During live game testing with people, I noticed that clicking on enemies instead of characters and skills is very common, so I decided to add additional information about how to play.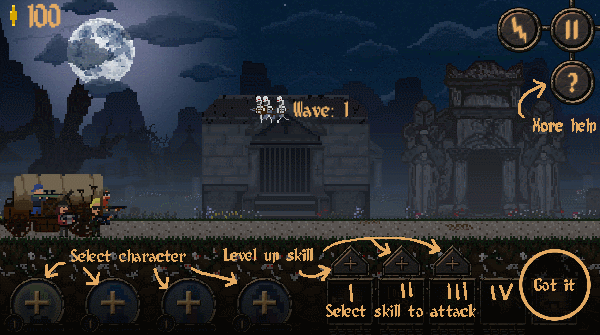 Every time player starts new level additional info shows how to play game.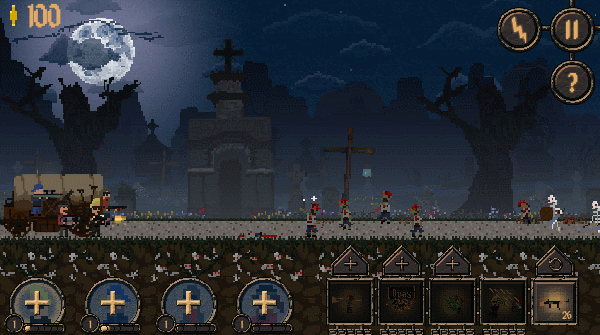 If the player still clicking/tapping on enemies instead of skills additional info is shown once again for a few seconds.
Hold and Drag skills
Another thing I notices is that most 'Hold' skills is wasted and 'Drag' skills not used effectively.

Now 'Drag' and 'Hold' skills are marked and hopefully will help for new players. Thanks Jurgen for Gameplay video, after this video I get the idea about marking 'Drag' and 'Hold' skills.
Available now
All these changes (including the new boss level) are available now for Android users. Windows and iOS versions will be available later this year.
Thanks for reading.