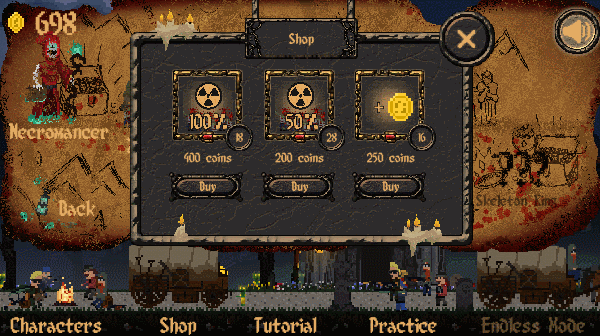 Hi, everyone!
I would like to show you the most recent features of Cursed Coins. All of them related with coins, lets start with the ones which allow you to spend coins.
Consumables shop
Previously a player gets all 3 consumables at the first game start, so he can try them out. And the only way to get more consumable was to watch ad for 1 random consumable. Now players can buy his favorite consumable from shop by spending collected coins.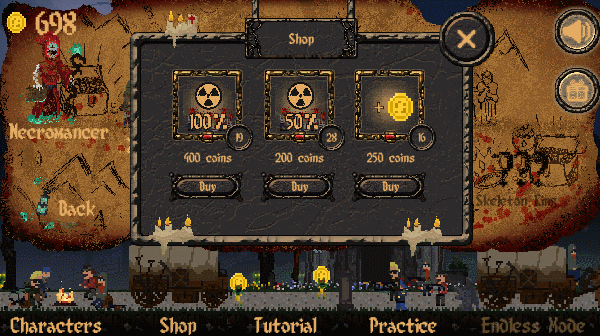 Character upgrades
Another feature to spend collected coins is character upgrades. All characters have 3 types of upgrades: Damage, Range and Skills power. Damage and Range upgrades mostly affect character's auto attack and skills which gives character a temporal weapon. It also affect all 4th characters skills, because he don't have auto attacks. Skills power upgrade affect all skills, it provides more damage, range, lower cooldown and other skill related bonuses like more additional projectiles from cluster grenade. Damage and Range can be upgrades until +10 and Skills power until +20.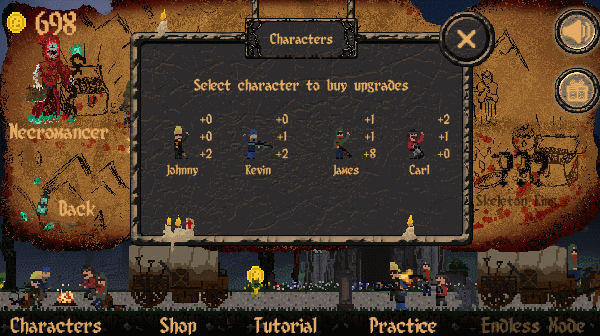 Example of cluster grenade skill
Character with +0 Range and +0 Skills power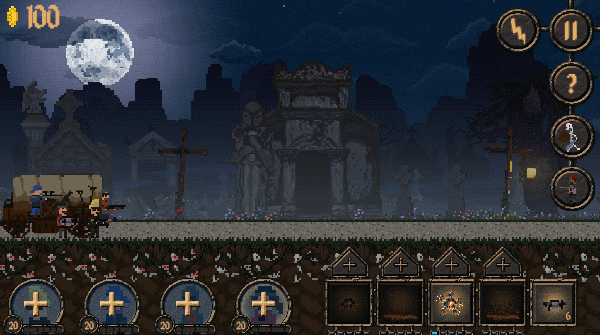 Character with +10 Range and +20 Skills power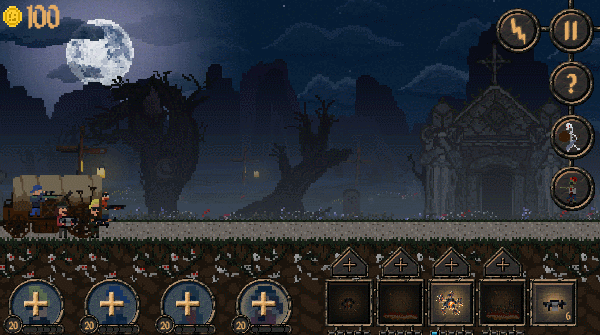 Daily rewards
And now it is time for features which will help you to get more coins. One of them is daily rewards. First day reward is 100 coins and 1 consumable to kill half enemies. Each consecutive day player is rewarded with 100 more coins and with better consumables. From day 5 each reward contains all consumables.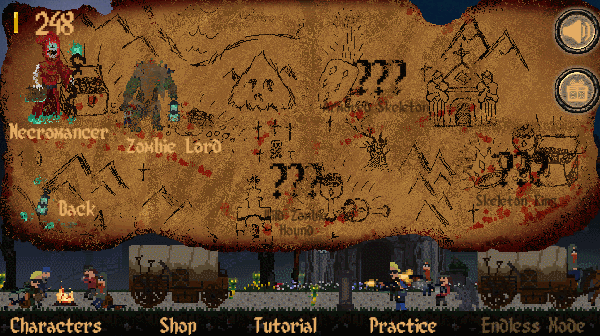 Boss Drop
Another way to get more coins is to kill bosses and boss now drop coins after fight. Necromancer will drop 500 coins and Zombie Lord drop 1000 coins. Also, it is worth mentioning that the boss fight is now after wave 7 instead of wave 10 fight.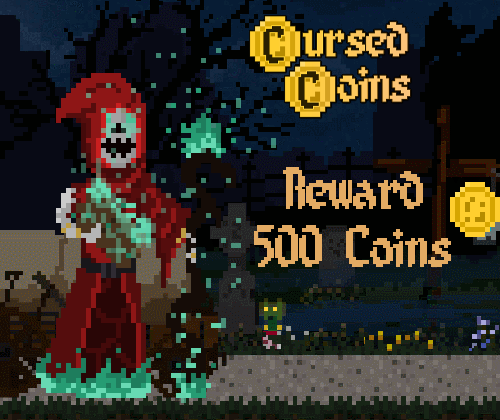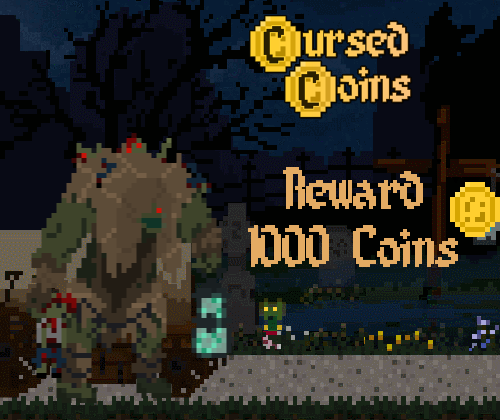 Available now
All these changes are available now for Android users. Windows and iOS versions will be available later this year.
Thanks for reading.