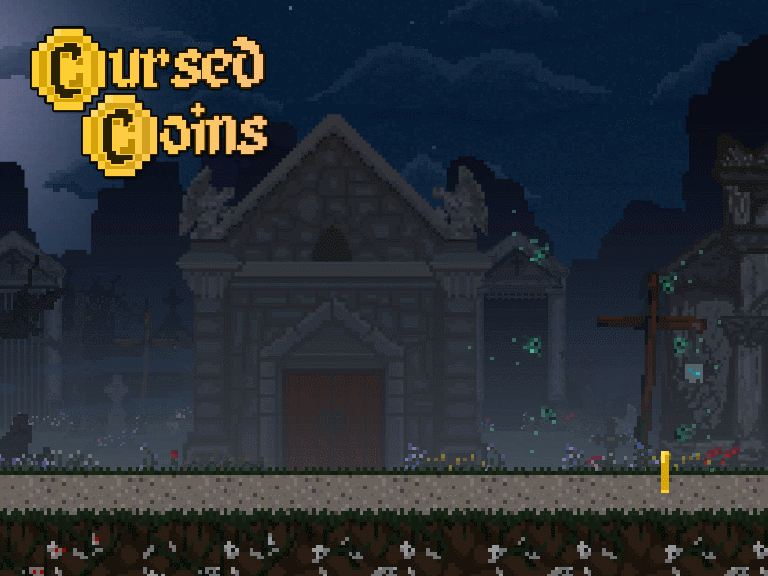 Hey, everyone!
The last boss Skeleton King is finished, which means that the game is really close to final release!!! If you are android user, you can try to defeat this boss already. Others have to wait final release.
Skeleton King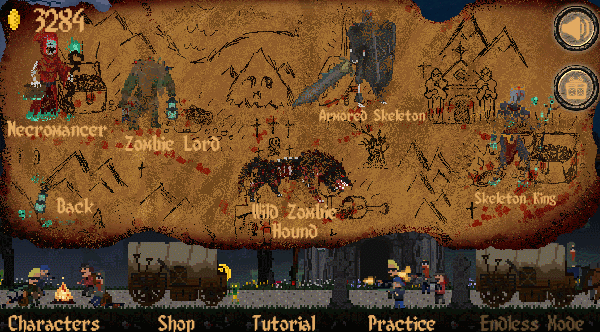 Skeleton King is the last boss in Cursed Coins. He won't give you an easy fight. You have to defeat him in 3 stages where first 2 are kind of similar and 3rd one can give you a little bit more stress. You will also meet the 3rd boss Wild Zombie Hound again and this time can defeat it for good. I hope you accept the Skeleton King challenge and enjoy the fight :)
Skeleton King abilities:

As expected from Skeleton King he can summon skeletons, this time it is green ones. More about green skeleton later in this article.

Range attack to do quick damage.

Consumes one of skulls which is flying around the boss and drains another one from you. This ability restores some of his Health.

After some damage taken, Skeleton King goes to 2nd stage and this is there you will meet Wild Zombie Hound again.

During the fight with Wild Zombie Hound, Skeleton King drains hound health and restores his. When hound is defeated, Skeleton King finishes shield in front of him and continue to attack you.

At this point it is harder to kill summons and hurt the boss, but the shield can be destroyed.

In 3rd stage all boss attacks changes. In this attack boss will spawn with an axe, runs towards you and will hide as soon as he hits you.

Spawns with shield and performs a range attack.

Spawn zombies and continues with the next attack.

Here is all his 3rd stage attacks combined.
Green Skeletons
New skeleton type introduced in Skeleton King level, but also can be encountered from curses, while looting the cursed loot in crypts. Where are two types of skeletons, it is melee and ranged ones. They destroy themselves during an attack, so they can attack only once.

Also, 2 new portals ware added which can summon either melee or ranged Green Skeletons

Archers portal can cause a lot of damage quickly. As soon as you kill skeleton or he destroys himself on attack, the portal will summon new one.

The Crown of the Skeleton King
And just for fun, Skeleton King will drop his crown on death, but goblin is not able to steal that :)

Available now
All these changes are available now for Android users. I was not able to deliver iOS version yet and decided to do it with a final release. The PC version will be released the last, probably late December.
Thanks for reading.