Find out what's happening this week with Entropy : Zero.
---
Development of this mod started just over a year ago in May 2016, and I can't believe how much I've been able to achieve alone in that time. It's been a productive week and I have some great news for you - the final fight is done. This means I can now load up the mod and play it from start to finish, barring the newly planned intro and the outro sequence.
I've got some bits for you, but don't want to spoil too much: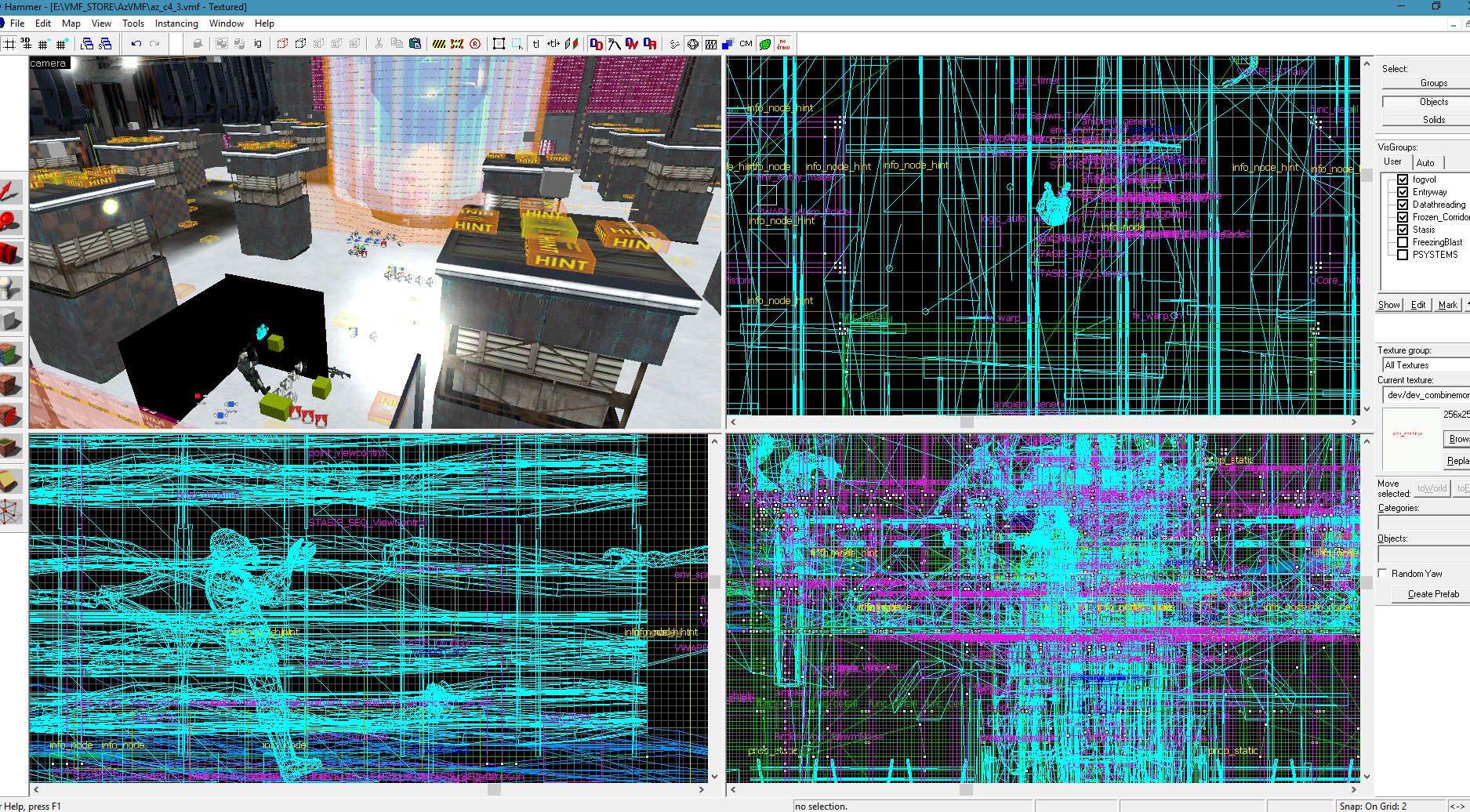 This final area is crazy complicated. I'm really happy with the way I've been able to express the colours: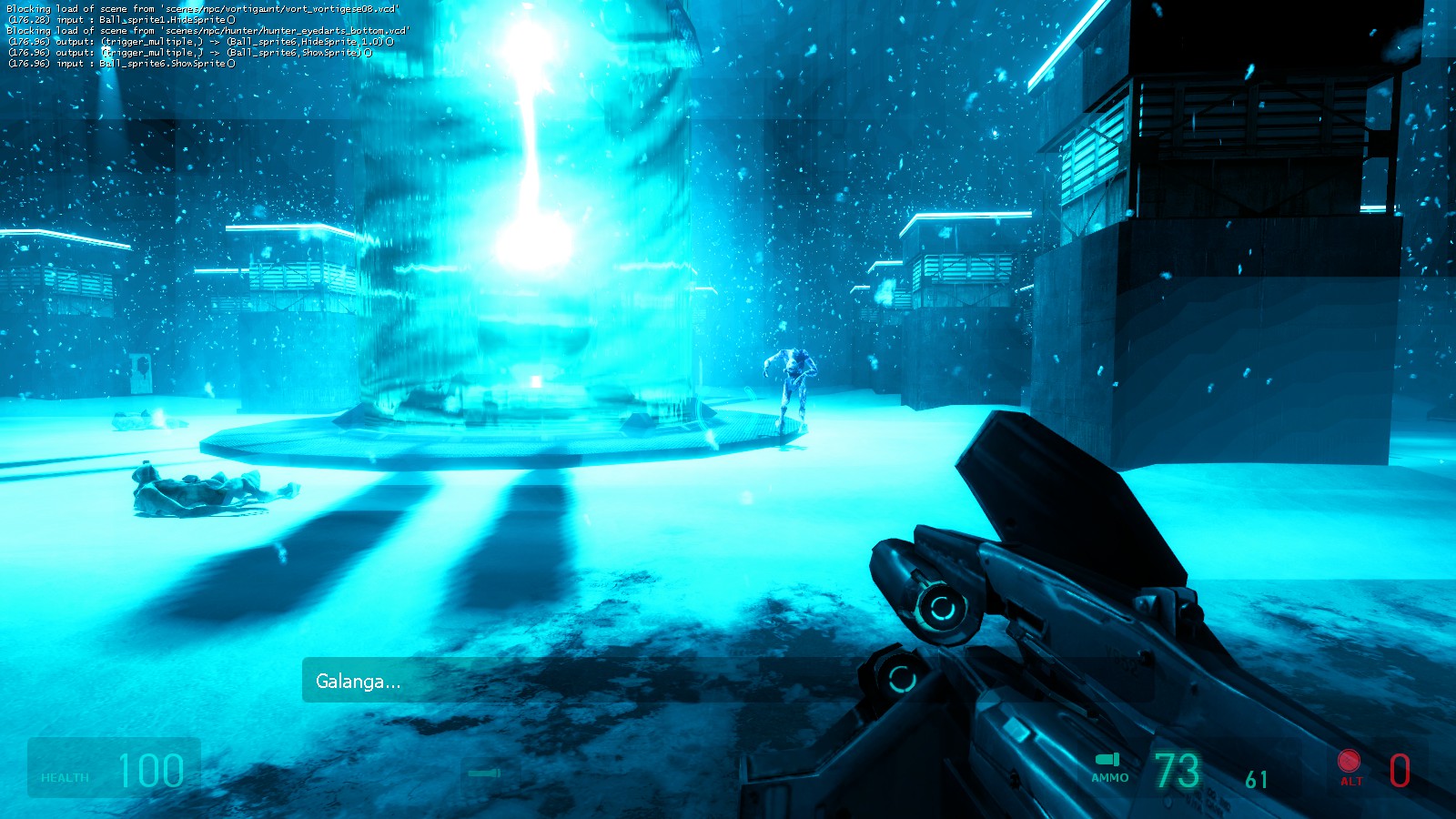 Quantinode Core: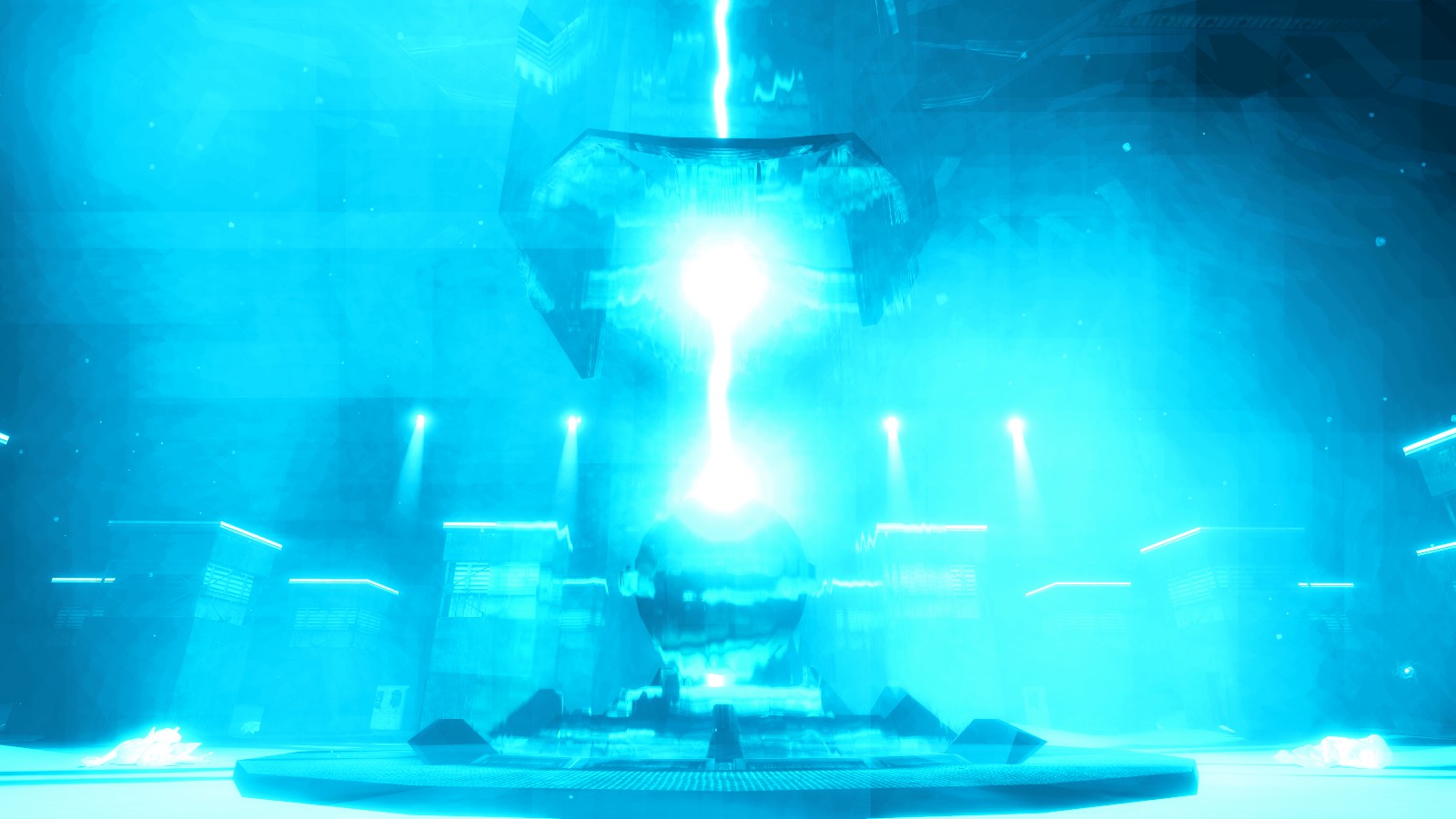 I discovered a bug that used to haunt me a few years ago, which would cause the Episodes to crash to a black screen when quicksaving. I was getting this in the final part of the fight. It was seriously frustrating. I stripped out the map one bit at a time and finally figured it out. If the player was standing in a particle system at the time of quicksave, the game would crash. I switched to precipitation and now it works! No more crashing on the last sequence.
I like the colours so much here that I may decide to bring that back through to the rest of the chapter.
Once I've completed the outro, I'll have a new long and strenuous journey ahead of me. I'm planning to go through the mod, map-to-map and build detail, fix existing bugs and generally just tend to it to make it better. After that, there will be discussions regarding beta testing. I'm still aiming for a winter release with this, but won't hesitate to extend that window if I feel the mod needs more improvement.
---
You may have also noticed this week, the appearance of a colon ( : ) in the name. This was something I should have put in the name way back with the announcement. I knew the name would be meaningful to the mod conclusion, but at that stage I didn't really know how. Now that I know, the name needs a colon, to imply measurement - in this case a total loss of entropy.
That's it from me this weekend. Catch me next week for more bits/what's new. You know the drill by now.